---
Fares to encourage usage forshortdistances
India,1stNovember,2014:
City commuters are in for a joy ride with the new fares of TaxiForSure. With the new fare,the brand will now provide comfortable A/C taxis for everyone across India at the rate of Rs.49 for the first 4km.This fare is applicable through the day or the night.
In a bold move to change the general perception of taxis being expensive and only for long distance or "special occasions",TaxiForSure is disrupting the market by redefining the industry standard of fares.It's a move that's bound to make everyone–including consumers and market–sit up and take notice.
The decision of plunging the fares is based on consumer feedback,and there experience of over 3 million rides,says the company's top brass. The Founder Raghunandan G,explained "Taxis end up being costly on shorter trips and customers resort to other means of commute which are a hassle to book and use.With our reduced fares,this will change. Picking kids from school, grocery shopping,visiting nearby malls, meeting friends are some situations where people don't consider taxis owing to their high fare.But at Rs.49, they will be more affordable and convenient than many other options out there."
Dropping the price point from three digits to two irreversibly alters the entire dynamics of this highly competitive category.This move will drive home the point that'everyone can afford a taxi ride'.
While the move is aimed to encourage taking taxis for short distance, the current commuters are also in for delight. For a distance of 15km,the fares have reduced by 50% in Hyderabad, 45% in Delhi, 25% in Pune, and 33% in Bangalore and Chennai. These reduced fares make TaxiForSure the most economical option amongst other cab-providers and modes of transport in these cities.
How Is It Possible?
When asked how it is possible to introduce such fares, without compromising on the revenue, Raghunandan remarked on the economies of scale."In the three years since we started,we have acquired a large number of cabs in each city which helps us enjoy a significant network effect, leveraging our technology. More cabs means more drivers in each area who can take more trips-especially when they are short runs-and make more money. All our products and initiatives are as driver-friendly as customer-friendly they are",he stated.
A fare like this will help further lower the barrier of using taxis amongst middle class,especially in smaller cities where short-distance travel is more popular.Already operational in 14 cities, the Bangalore-based startup has aggressive plans to enter over 40 more cities by 2015.The smart technology and asset-light model helps them operate at lower margins and pass on the benefit to the customers.
About TaxiForSure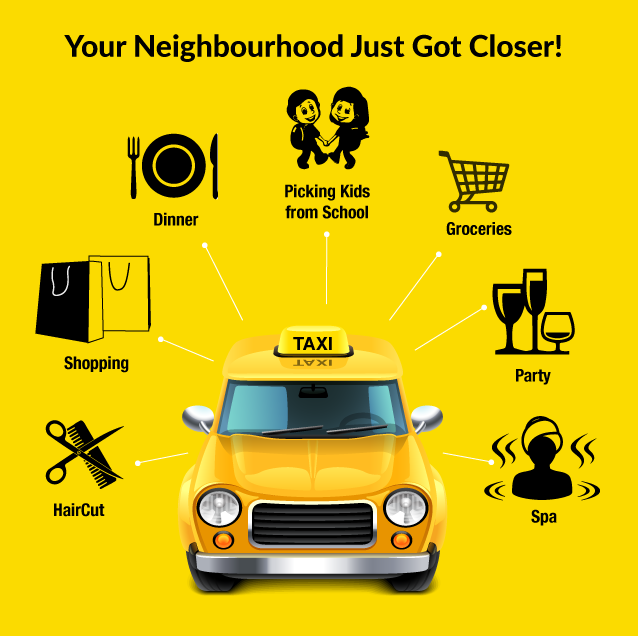 An aggregator of car rentals and taxis in India,TaxiForSure.com started their operations in Bangalore in June 2011.The uniqueness of this firm lies in the fact that they work with existing taxi operators and empower them with technology and soft-skills to ensure better service levels.This asset-light model along with cutting edge technology enables them to ensure that customers get an easily accessible, safe and economical taxi ride fors ure.TaxiForSure is the brain child of IIM-Aalumni- Aprameya Radhakrishna and Raghunandan G. TaxiForSure enables customers with a seamless booking experience across call centre, website and the mobile app. App users can book a taxi using the App on Android, iOS and Windows phones in under 15 seconds.
For more information and updates about the company,follow@TaxiForSure and @TFSCares on Twitter. Join    the    brand    on     facebook.com/TaxiForSure.    Also    visit    www.taxiforsure.com    for    more information and www.taxiforsure.com/mobileapp/ to download the mobile app.