NEW DELHI / BANGALORE / MUMBAI / KOLKATA, India – February 7, 2013
RAPOO, the Global wireless giant in providing cutting-edge wireless peripheral products, entered the Indian market and, have appointed Savera Marketing Agency Pvt. Ltd. and Creative Peripherals & Distribution Pvt. Ltd. as major regional distributors in India. Savera will introduce and distribute the entire range of RAPOO products in Northern & Eastern India, whereas Creative will distribute the same in Western India, and Southern India regional distributor will be coming on board by very soon.
With the corporate philosophy 'Wireless Your Life', RAPOO is the first end-user brand to launch 5.8 GHz wireless technology in input devices like keyboard and mice. RAPOO is a globally well known brand for its world class wireless peripheral products in the categories of wireless keyboards, wireless mice, combo of wireless keyboard & mice, wireless headsets, wireless headphones, combo of wireless headset & headphone, and wireless speakers. RAPOO has won three IF design Awards for its Blade series of keyboards in 2012.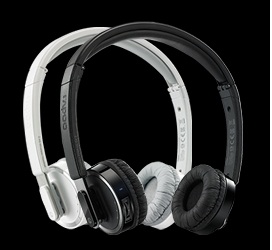 Mr. Oliver Shi, APAC General Manager at RAPOO said, "India is a country of opportunities, and was on our aspiration list for quite some time. We are very excited to enter the Indian market. RAPOO has certainly been fortunate to partner with distributors like Savera Marketing and Creative Peripherals, who are rapidly growing their presence in Indian market. RAPOO wireless ultimate offerings will be available immediately through these regional distributors. This market will no doubt be a shining light in the Asia Pacific region."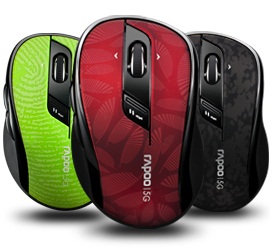 Talking about India team, Oliver shared that Mr. Sunil Srivastava has been appointed as the India Sales & Marketing Manager for RAPOO. He will take care of all the planning, execution, sales and marketing activities of RAPOO in India. "We are confident on executing our planned channel moves to achieve our desirable targets in India. RAPOO may be a new brand to India but, it is a well known brand across the globe. Savera and Creative have a good network running across their respective regions which will help us reach the right audience in short time. Apart from our current range of product s we have plans to launch many more wireless, lifestyle and fashionable products in near future" said Mr. Sunil.
He also shared that a team of 5 people under him has already been on board, talking more about the team he informed, Swapan Ghosh as RM for East / Northeast India at Kolkata, Samarjeet Mitra as ZM for UP/ UA / Rajasthan at Lucknow, Inderpal Singh as ZM for Chandigarh/ Punjab/ Himachal/ Haryana / J&K at Ludhiana, Suraj Saraswat as ASM for Delhi/NCR at New Delhi, and Manoj Jena as ZM for South India at Bangalore. Additional team for Western and Southern India will be on board very soon.
About RAPOO
Established in 2002, RAPOO is dedicated to offer excellent, cutting-edge wireless peripheral products to users around the world, and "Wireless Your Life" is simply the corporate philosophy that RAPOO has always adhered to. RAPOO possesses a first-class R&D design team which has a deep understanding of the industrial aesthetic standards in today's world and can accurately grasp the end-user experiences of global users. In the 2012 IF Design Awards, three products of the RAPOO Blade Series won awards. As one of the most influential brands in the current Chinese market, RAPOO was listed on Shenzhen Stock Exchange (Stock Code: 002577) in May 2011. In order to provide more users around the world with access to our products and services, RAPOO launched its global market strategy in 2011 to enable global users to simultaneously share our technological achievements. To know more visit us at www.rapoo.com.