NEW YORK – March 16, 2017- Pyle USA®, introduces the Disco Jam 2 Stereo Speaker System (PSUFM1068BT), a 1200-watt mobile party machine featuring an impressive high-powered audio output. The Disco Jam 2 boasts two 10" woofers and three 5" Piezo Tweeters creating the ideal ultimate party system for the aspiring DJ.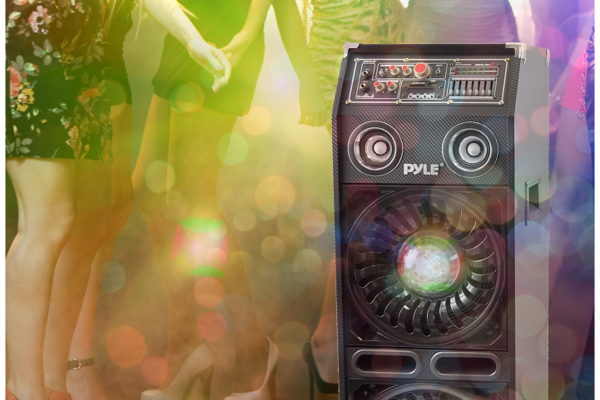 The Disco Jam 2 allows a user to play music directly from any Bluetooth device, USB drive or via the built-in FM tuner. The unit has built-in carrying handles to easily transport it from one party to another. The disco lights operate with an on/off control switch enabling a user to transform any space into the perfect party environment. With its wireless remote, users can easily control the system from a distance, for non-stop enjoyment.
Additionally, the Disco Jam 2 comes equipped with a built-in USB port to keep devices charged while playing music. The display shows number of songs, play time and FM radio frequency, allowing users to play music and mix between songs.
The Disco Jam 2 from Pyle USA is available for $227.99 at www.pyleusa.com.
About Pyle USA:
With more than 40 years' experience in the manufacturing of high-quality audio products, Pyle has established itself as a premier source for car audio, home audio and professional audio and musical instruments. Product lines include Pyle Pro, Pyle Car and Pyle Home. The company has recently expanded into outdoor recreational gear with its Pyle Sports line. For more information, please visit www.PyleUSA.com.