The bank currently services over 100 million customers through a network of around 7000 branches
The Bank aims to add impetus to its health insurance services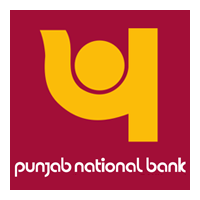 Chennai, August 3, 2017: Religare Health Insurance announced its Bancassurance tie-up with one of the country's leading and largest banks – Punjab National Bank.
With the bank's wide evenly distributed network of around 7000 branches across the country, Religare Health Insurance looks forward to expanding its footprint across the country. The move comes in light of the bank's vision to become a one stop solution for their customers  empowers them to offer a range of comprehensive  new-age health and travel insurance solutions to choose from.
Speaking at the occasion, Shri. Sunil Mehta, Managing Director, CEO, Punjab National Bank commented, "We see these strategic partnerships as a key to serve our customer base of over 100 million with a range of comprehensive products under one roof our association with Religare Health Insurance further cements the bank's product proposition. Additionally, we look forward to a higher health insurance penetration by means of quality service deliverable."
Shri. Sanjiv Sharan, Executive Director, said, "We are committed to bringing best-in-class products and services for our customers. This engagement will help us serve our customers with a meaningful financial solution for securing their current and future healthcare requirements."
Anuj Gulati, Managing Director  Chief Executive Officer, Religare Health Insurance commented, "Punjab National Bank is among the largest and most respected banks in India, with a 123-year old tradition of bringing true value for money and convenient banking solutions to its customers. With this partnership we endeavour to offer long-term healthcare and wellness solutions to the bank's customers."
About Religare Health Insurance
Religare Health Insurance (RHI), the health insurance arm of Religare Enterprises Limited (REL), is a specialized Health Insurer offering health insurance services to employees of corporates, individual customers and for financial inclusion as well. With RHI's operating philosophy being based on the principal tenet of 'consumer-centricity', the company has consistently invested in the effective application of technology to deliver excellence in customer servicing, product innovation and value-for-money services.
Religare Health Insurance currently offers products in the retail segment for Health Insurance, Critical Illness, Personal Accident, Top-up Coverage, International Travel Insurance and Maternity along with Group Health Insurance and Group Personal Accident Insurance for corporates.
The organization has been adjudged the 'Best Health Insurance Company' at the ABP News-BFSI Awards and also received the 'Editor's Choice Award for Best Product Innovation' at Finnoviti: it was also conferred the 'Rising Star Insurer Award' at The Indian Insurance Awards.
For details: http://www.religarehealthinsurance.com/
About Punjab National Bank
India's first Swadeshi Bank, commenced its operations on April 12, 1895 from Lahore, with an authorised capital of Rs 2 lac and working capital of Rs 20,000. The far-sighted visionaries  patriots like Lala Lajpat Rai, Mr. E C Jessawala, Babu Kali Prasono Roy, Lala Harkishan Lal  Sardar Dyal Singh Majithia displayed courage in giving expression to the spirit of nationalism by establishing the first bank purely managed by the Indians with Indian Capital. During the long history of over 122 years of the Bank, 7 banks have merged with PNB and it has become stronger and stronger with a network of 6937 Domestic branches and 10681 ATMs as on 31st March 2017.
8