Misuse and overuse of antibiotics lead to bacterial resistance
Leading hospital is the only private medical facility in Dubai to implement pioneering program
UAE, May 28, 2018 – Prime Hospital has rolled out its new Antibiotics Stewardship Program (ASP) in an effort to help promote safe and wise use of antibiotics in Dubai and across the UAE. The hospital is one of the few health facilities, mostly government-owned, in the UAE with such similar critical program and the only private medical center in Dubai to implement the groundbreaking initiative.
ASP seeks to prevent misuse and overuse of antibiotics that result in bacterial resistance, to avoid treatment complications, and higher healthcare costs, among others. Through the program, Prime Hospital, a pioneer healthcare provider, is keen to address antimicrobial resistance (AMR) and ensure patient safety and proper care as part of its contributions to the health of the communities in Dubai and the rest of the UAE.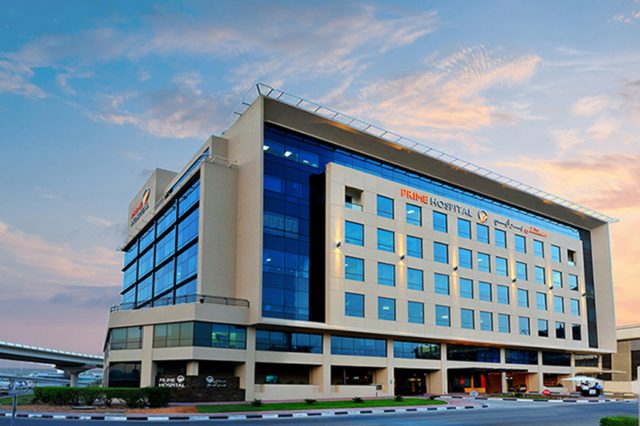 Dr. Jamil Ahmed, Managing Director, Prime Healthcare Group, said: "PrimeHospital's management decided to give this program a priority since we believe that we can make a difference in many lives if we use antibiotics wisely. We are fully committed to contributing to the ASP's success by stringently adhering to its measures designed to reduce complications related to infections and the use of broad spectrum antibiotics and allocate resources to guarantee appropriate antimicrobial utilization."
Aside from preventing the misuse and overuse of antibiotics, the program also aims to provide the most cost-effective and efficient treatment for individual patients; encourage the rational use of antimicrobial agents; stop the emergence of resistant bacteria strains and superinfections; and reduce the rate of adverse drug reactions.
As part of the ASP's essential components, Prime Hospital has formed the Antibiotics Stewardship Committee with full management support. It has also begun collecting data related to resistant organisms and developing an antibiogram, which lists down individual bacterial pathogens susceptible to different antimicrobial agents, to help healthcare professionals choose the right antibiotics for the organism causing the infection.
Additionally, the hospital has started monitoring the antibiotics use across its outpatients' clinics and for the patients admitted to the hospital to avoid unnecessary antibiotic prescriptions; developing clinical guidelines for antibiotic prescriptions for different infections; building a unique system within its electronic medical records to help physicians prescribe the most suitable antibiotics for the most appropriate duration; and educating healthcare professionals about the program.
Dr. Dirar Abdallah, Consultant Internal Medicine, Chair of ICU department, Chair of the ASP program at Prime Hospital said: "Prime Hospital's objectives revolve around providing outstanding patient care and exceptional healthcare services. Properly prescribing medicines such as antibiotics are part and parcel of successfully meeting ourgoals, reducing cases of complications, and restoring the wellbeing and health of all our patients. The newly launched ASP further emboldens us to deliver the best medical care in the country."
He added: " we have shared our unique experience in implementing this program ASP with our colleagues from all over gulf region, governmental and private sectors in UAE during the : Dubai International Conference on Infectious Diseases and Vaccination DICID held in Dubai from 10- 12 May 2018, an experience which we believe will influence our colleagues in Private sector to start a step toward implementing this crucial program across all private hospital in Dubai and thus to contribute positively to our society in Dubai and all over UAE.
Meanwhile, Prime Hospital was recently accepted to be enrolled in the UAE National AMR Surveillance Program- a privilege given only to few private hospitals across UAE after meeting many strict criteria from Prime Hospital and Premiere Diagnostics Center-, allowing the leading medical facility to contribute its findings on antibiotics resistance based on the data collected all over the UAE.
1