New Delhi, December, 2016: Great facial hair doesn't happen on its own. As with other things in life, a good beard and moustache are a result of attention and preparation'. If you want a healthy beard this New Year, you need to take care of it which is where Gangs Of Beard comes in to ensure you succeed in making your beard look majestic this Year. Gangs Of Beard offers a wide range of beard care products specially designed for facial hair and skin. The product range includes Beard Oil, Beard Wash, Beard Lotion, Moustache Wax and top-notch grooming accessories (COMB & BRUSH) for modern-day bearded men.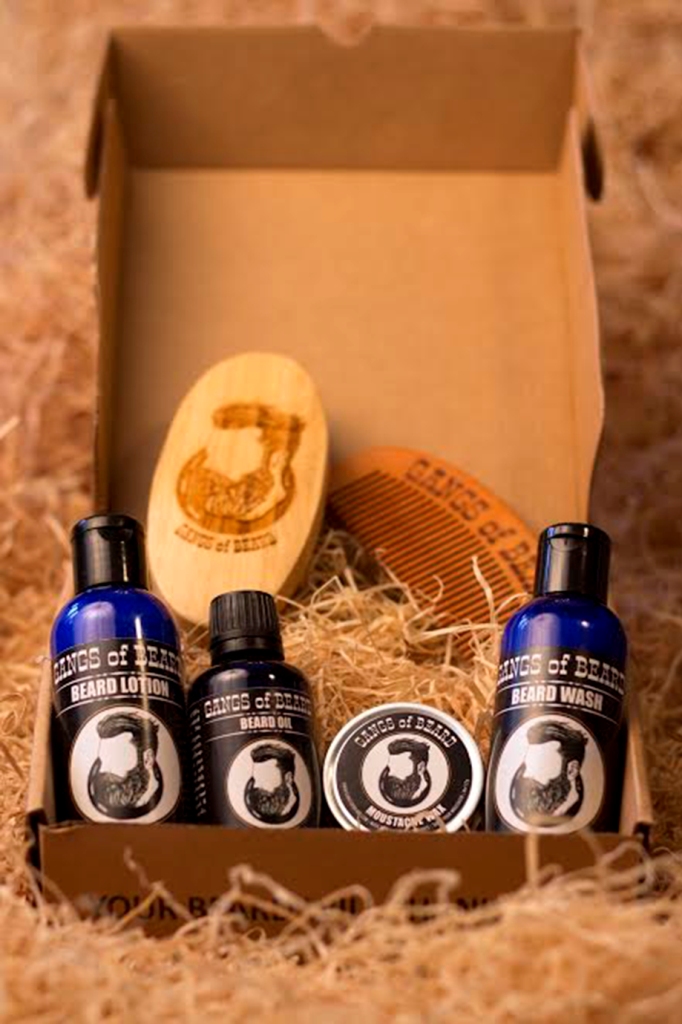 To keep your beard silky smooth, strong, and smelling manly, nourish it daily with GANGS OF BEARD's Beard Oil. GANGS OF BEARD's Beard Oil has been developed by months of research and is made with the finest blends of oils. It's cool, clean and crisp fragrance will make you smell godly. Benefits of using GANGS OF BEARD's Oil include a softer and healthy beard and well hydrated facial skin. It also minimizes beard itchiness, repairs damaged beard hair and makes the Beard grow faster and thicker.
Ingredients – Sweet Almond Oil, Argan Oil, Olive Oil, Coconut Oil, Sesame Seed Oil
 GANGS OF BEARD's Beard Lotion is something you just need to have in your Beard kit. Whether your beard is long, short or in stubble phase, this Lotion is highly effective in softening your scruff and hydrating your skin. It minimises skin irritation, reduces itchiness, and combats brittle hair whilst also giving it control and shape. Once you have this, you can no longer use itchiness as an excuse for not growing your beard.
Ingredients – Beard Lotion Base, Aloe Vera Extract, Coconut Oil, Almond Oil, Argan Oil, Sunflower Oil
Yet another ground-breaking product from our collection is 'Moustache Wax' which is a royal blend of natural Beeswax, Shea Butter, Sunflower Oil, Olive Oil, Castor Oil that gives your moustache a strong hold. GANGS OF BEARD's wax tames your stache and mane and eliminates those flyaway hairs that keep falling into your mouth when you eat.
Last but not the least, don't forget to wash your Beard with our specially designed GANGS OF BEARD's conditioning Wash. Whether its food drinks or your natural environment, debris is bound to find its way into your beard. Our gentle wash cleans your beard, removes beard dandruff along with conditioning and nourishing the Beard giving it a fresh look.
Ingredients- Sulphate Free shampoo base, Aloe Vera Extract, Almond Oil, Coconut Oil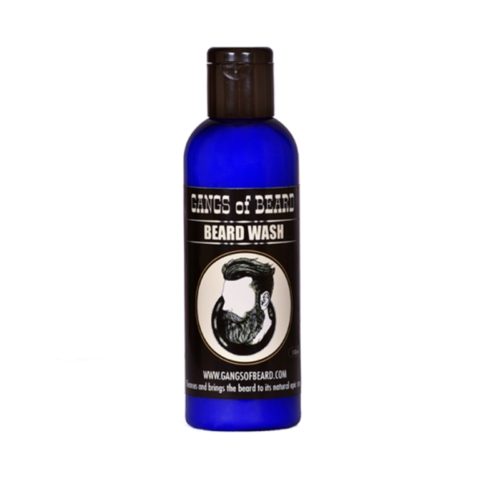 No Beard grooming is possible without some killer accessories which is why we introduced GANGS OF BEARD's signature Comb and Brush to go with our epic beard products.
Our Comb is perfect for grooming your beard to its very best. It can easily fit into your pocket allowing you to set your beard whilst on the go.
Our Boar Bristle Brush is an essential tool for any beard. It detangles and straightens your beard without pulling out that precious beard hair. Made from 100% Bamboo wood with Gangs Of Beard Logo engraved on it, this is a must have product for any Beard Legend!
Availability: www.gangsofbeard.com
Price: Starting from Rs 99
About the Founder
After studying a business degree at the University of Nottingham in the UK, Karan Singh Chadha went on to work at Deloitte in London as a Chartered Accountant. As far as work went, he didn't see any connection between shaving and the job as long as his beard was well groomed. Early last year, Karan came back to India to join his father's construction business. Although he assisted his father for a while, he felt the need to run his own show and he thus began his journey to create Gangs Of Beard.
Rather than using formulations that were already out there, the Gang hired experts and developed products specifically meant for beards. They've included everything in the collection ranging from Beard oil, wash, lotion, wax and accessories. This took a lot of time and effort but it was worth every bit. In their quest to be extraordinary, they've made the packaging super cool too. They've even launched a quirky video for their members' entertainment. All in all, they've considered every aspect to enhance their members' experience of the Gang.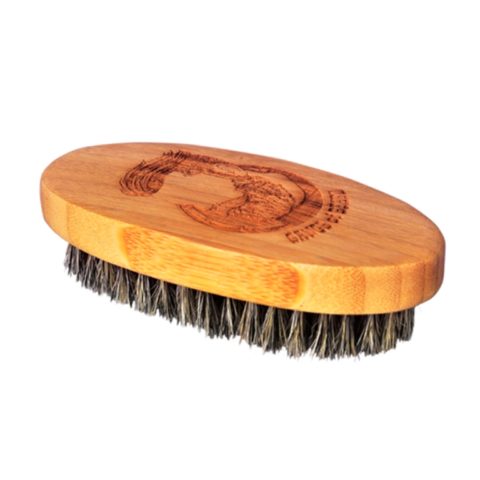 About Gangs Of Beard
Gangs Of Beard have been started by beard-lovers FOR beard-lovers. After trying just about every beard product out there, we knew something was missing – so we created some of the best beard care products on the planet to create a beard revolution in India – And yes, it all starts at Rs 99.
Beards have been a sign of wisdom, honour and maturity since the beginning of time. Throughout Indian History, we've witnessed Kings like Shivaji Maratha and Maharaja Ranjit Singh, sports legends like Milkha Singh and Virat Kohli and even poets like Ghalib and Rabindranath Tagore all of whom have left their mark on the sands of time by growing their beards to show their majesty and splendour. So gents grow your beards and make yourself a part of history.