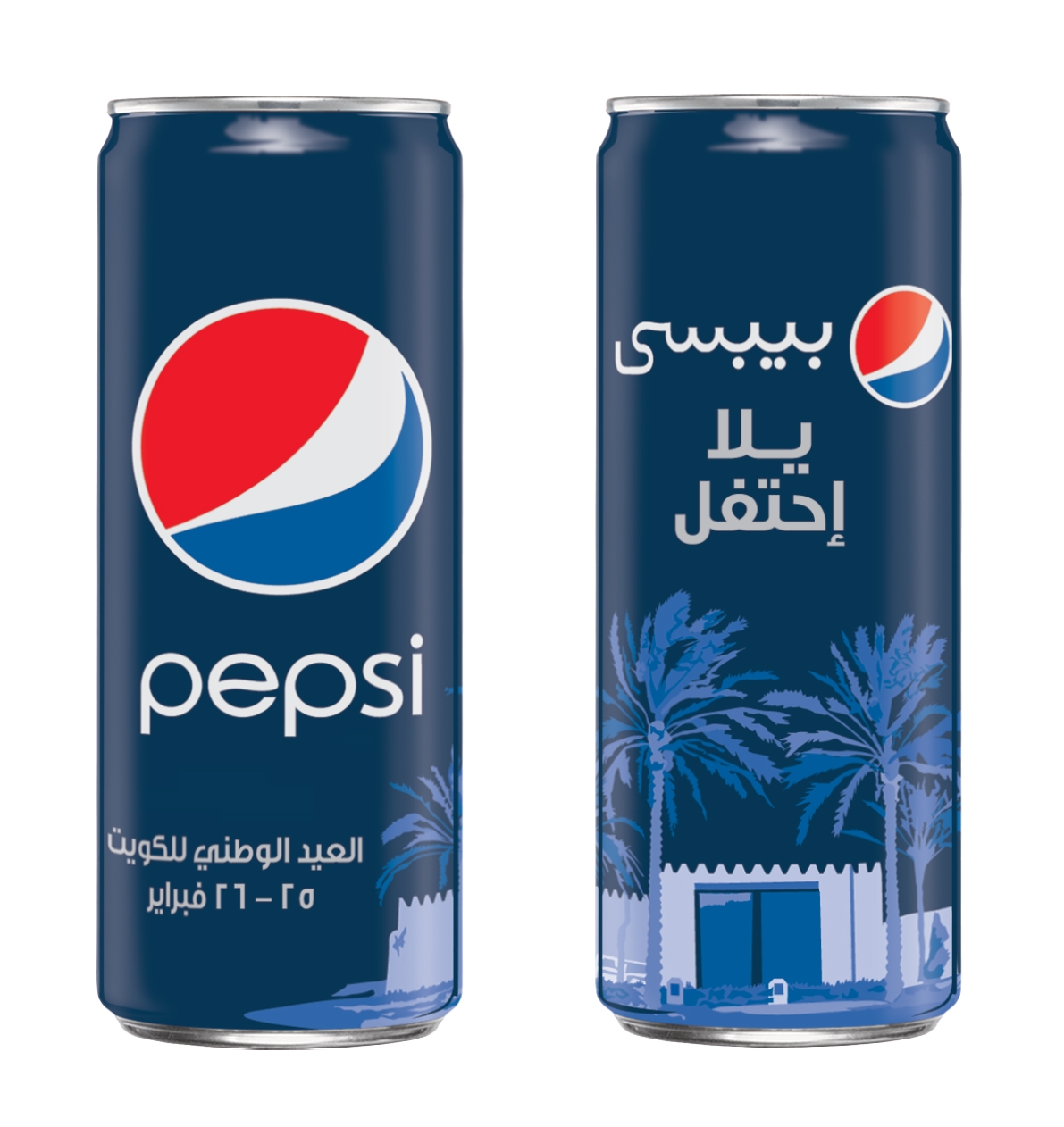 Limited Edition Pepsi Can Commemorates This Year's Celebration
Kuwait, February 2013: Joining with the people of Kuwait to celebrate our National Day, PepsiCo has launched a limited edition Pepsi Can, which is already on sale in supermarkets and other outlets.
Designed with an eye-catching 3D image, the commemorative can displays the dates of Kuwait's National Day, which is being celebrated on February 25 and Kuwait's Liberation Day, which is being celebrated on February 26.
The  collectible limited edition Pepsi Can is being issued as part of PepsiCo's global 'Live For Now' campaign, which is designed to bring consumers the excitement of NOW, as they enjoy the ever welcoming, ever refreshing  taste of Pepsi, the favorite brand-leading beverage throughout the Gulf region.
About PepsiCo
PepsiCo is a global food and beverage leader with net revenues of more than $65 billion and a product portfolio that includes 22 brands that generate more than $1 billion each in annual retail sales. Our main businesses – Quaker, Tropicana, Gatorade, Frito-Lay and Pepsi-Cola – make hundreds of enjoyable foods and beverages that are loved throughout the world. PepsiCo's people are united by our unique commitment to sustainable growth by investing in a healthier future for people and our planet, which we believe also means a more successful future for PepsiCo. We call this commitment Performance with
Purpose: PepsiCo's promise to provide a wide range of foods and beverages for local tastes; to find innovative ways to minimize our impact on the environment by conserving energy and water and reducing packaging volume; to provide a great workplace for our associates; and to respect, support and invest in the local communities where we operate. For more information, please visit http://www.pepsico.com/.