Hyderabad : India's leading biscuits and confectionery manufacturer, Parle Products, which unveiled its premium division 'Platina' a year ago, has now taken a step further to strengthen the range's position in the market. Identifying the positive reception that the Platina range has received over the past one year from consumers who wish to try premium offerings from the house of Parle, the company has added unique offerings like Mixed Berries Centre Filled Cookies & Hazelnut Centre Filled Cookies to its indulgent Milano range. The addition of new variants to Parle's most premium chocolate chip cookie offering comes on the back of the love that Platina's flagship product Milano has enjoyed since its launch in 2006. Parle Products has launched the variants with a focused approach, tying up with select chains to make them available to a targeted audience.
Along with expansion of the Milano range under Parle Platina, the FMCG giant is going all out to augment impact of the announcement by means of two new TVCs featuring celebrity Twinkle Khanna which will go on air this IPL. The television commercials have been filmed with a quirky undertone and communicate that one can never be too diet-conscious to indulge a little in a delicious Milano cookie.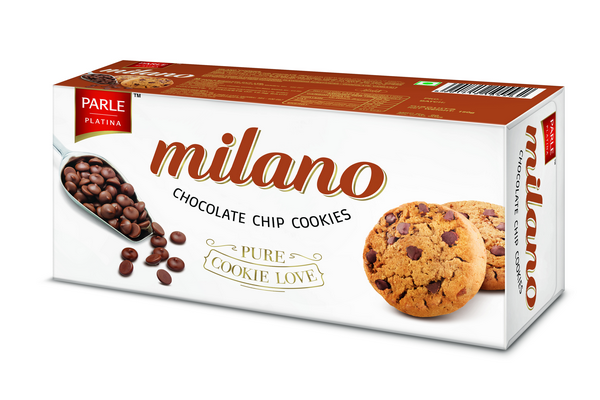 Speaking about the campaign, Mayank Shah, Category Head, Parle Products said, "Since the launch of the Platina range last May, we have observed a renewed interest among consumers towards Parle's premium offerings. We have always been innovators across categories and while we were happy that our premium brands were being well received, we also felt the need to bring something refreshingly new to the consumers. Extensive research and understanding of our target audience's evolving tastes led us to add new variants to the Milano range, which consequently resulted in India's first cookie with Hazelnut filling by an FMCG brand".
Conceptualized by Taproot Dentsu, the campaign will feature two TVCs which send out a message that a cookie is all about savouring good taste and enjoying a great feeling and not something that is necessarily frivolous. The brand features this as an integral part of the TVC narrative, where Twinkle Khanna breaks the fourth wall and shares her own witty take on fitness-related clichés like having a six-pack or a size zero figure, using Milano packs.
Commenting on her association with Parle for the TVCs, Twinkle Khanna said, "Having grown up on many of Parle's products which still ring in much nostalgia, I was instantly excited to be a part of this series of TVCs. I identified with the messaging, tone and treatment of the TVCs right from the word go as I personally feel that you need to have a good balance between health and indulgence. Milano's exotic range comes in variants like Chocolate chip cookies, Dark Choco Centre Filled Cookies, Hazelnut Centre Filled Cookies & Mixed Berry Centre Filled Cookies and these make for the perfect guilty pleasure every once in a while".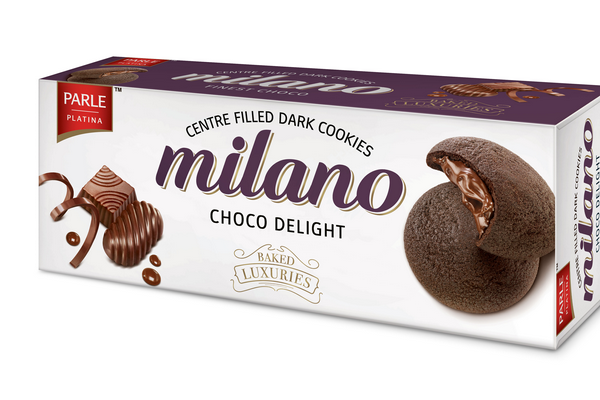 Pallavi Chakravarti, Executive Creative Director, Taproot Dentsu said, "In times where balance and perfection are being chased and when indulgence is frowned upon, our task was to carve out a special guilt-free place in the minds of consumers for a rich, delicious cookie like Milano. The idea that followed was to approach it from an individual's perspective, bringing out the importance of irreverent self-pampering. The fact that Twinkle Khanna personally identified with the messaging, further spurred off the idea for us to also add the element of 'There's a me in every Milano' in the TVCs. Overall, the ads have been shot in a manner to remind people that every now and then, it's okay to listen to your heart, give in to a craving and bite into that tempting cookie!".