150 presidents of different RWA's attendant the workshop
The challenges and barriers of waste management are significant, but so are the opportunities, says Additional Commissioner, MCG
There is a need to use waste-to-energy technology to provide combined heat and power out of residual waste
Workshop organized in collaboration with the MCG and Gurgaon First, NGO
Gurgaon, 28th April 2017:
Paras Hospitals, Gurgaon in collaboration with the Municipal Corporation of Gurugram and Gurgaon First, a NGO organized a workshop on 'Waste Management' today at the Hotel Pallazio, Sector 29, Gurgaon to interact with 150 presidents of different RWA's in Gurgaon. The workshop had eminent speakers addressing the issues surrounding the problem of waste management. The talks were led by Dr Jitender Kumar, Medical Director, Paras Hospitals, Gurgaon. He was joined by Mr. Naresh Kumar Pankaj, Consultant Sanitary, MCG, Ms Veena Padmanabhan, Waste Management Champion, Gurgaon and Ms Shubhra Puri, Founder, Gurgaon First on the panel discussions.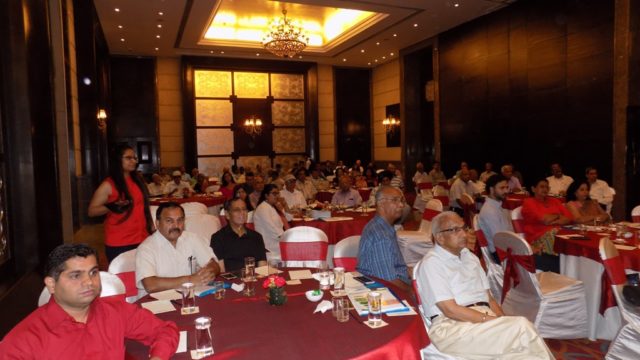 Waste management is currently a menace and a major challenge for city authorities in India owing to the increasing generation of waste, increasing budgets for management of the same and costs associated with it. The lack of understanding of the diverse factors affecting the different stages of waste management and linkages required to enable the smooth functioning of this system poses another challenge.
India is facing major environmental challenges due to inadequacy in waste collection, transport, treatment and disposal. Currently the systems in India are ill equipped to cope with the volumes of waste generated by an increasing urban population thereby impacting the environment and public health. Dr. Jitender Kumar, Medical Director, Paras Hospitals, Gurgaon says, "Waste dumps have an adverse impact on the environment and public health. The burning of this waste adds to the increasing pollution and smog levels causing respiratory diseases. Problems associated with odour and migration of contaminated water to clean waters also arises. In places like Gurgaon, where temperatures rise to over 45 degrees in summer, odour is a huge nuisance. These waste dumps also pave a way for mosquitoes to breed, increasing the risks malaria, dengue, and chikungunya.  These conditions also increase incidences of nose and throat infections, breathing difficulties, inflammation, bacterial infections, anaemia, reduced immunity, allergies, asthma and other infections. As a healthcare provider, it is our endeavor to bring down this health burden by organizing such collaborative initiatives and partnering with stakeholders."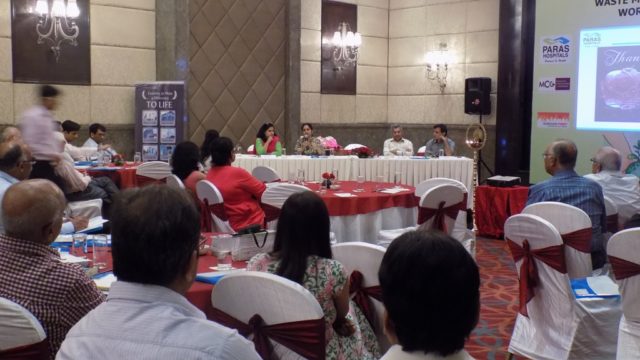 Delhi houses five Municipal Authorities responsible for Municipal solid Waste Generation and Management. There are 3 landfill sites, Bhalswa land fill site, Ghazipur land fill site, and Okhla land fill site which were commissioned in 1994, 1984, and 1996 respectively. In the absence of availability of landfill sites, the Municipal bodies use these three sites for illegal disposal of municipal solid waste.
Mr Amit Khatri (IAS), Additional Commissioner, Municipal Corporation of Gurugram, said, "Our priority is to transition from being reliant on waste dumps that offer no environmental protection, to waste management systems that will retain useful resources within the economy. Waste needs to be segregated at source with specialized waste processing facilities. This will separate recyclable materials and dispose residual waste after extraction of at landfill sites. The potential to generate energy from landfills is a major opportunity but the shortage of qualified engineers and environmental professionals to deliver improved waste management systems is a huge barrier for us."
Ms Shubhra Puri, Founder, Gurgaon First NGO, said, "Our NGO has been constantly working to bring better solutions to the city by involving all the stakeholders, the authorities, the RWAs, residents, other civil society bodies, corporates and other NGOs of Gurgaon. Initiatives that this workshop aims to bring to the forefront the progress made in this direction to highlight current issues and suggest viable and easy solutions in an effort to improve both living and working experience in the city of Gurgaon. Through this, we hope to encourage and nudge the authorities for positive action."
Source segregation of waste needs to be insisted and pressurized with residents where a house-to-house collection system is introduced. This can also be achieved by placing separate bins for each category of waste. However, this objective of waste segregation can only be achieved when facilities are provided for the treatment and processing of the segregated wastes. This practice would go in vain if the segregated wastes are mixed up again at the time of transportation and disposal. Steps to successfully transporting waste also need to be taken by the authorities. Municipalities need to well equipped with waste transporting vehicles and follow the waste transportation norms like – transporting waste under covered conditions so that littering does not occur on the way and it should not be exposed to the public.