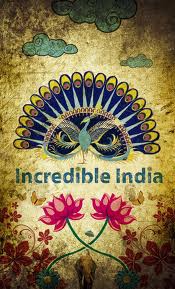 India Tourism has launched two new campaigns : an International Campaign called 'Find What You Seek' and a Domestic Campaign called 'Go Beyond'. These campaigns where launched at the recently concluded "World Travel Market-2012", which was held at London. The Union Tourism Minister Shri Chiranjeevi who attended WTM- 2012 told media persons here today that the launch of these campaigns reflects a very important paradigm shift in our strategy to promote India within the country and abroad. The 'Go Beyond' campaign focuses on promoting lesser known destinations to domestic as well as international tourists. He said "Till now, we had been promoting India internationally from the point of view of the destinations. The Incredible India campaigns which we launched in 2002 has been extremely successful. In our 'Take II' of the Incredible India campaign, we are going to focus on the consumer". The Tourism Minister said the second phase of Incredible India campaign is "Find What You Seek". He said "Tourists from the world over can find the destination or product of their desire in India, be it heritage sites, forts, beaches, backwaters, lakes, mountains, adventure, wildlife, culture, festivals, medical, wellness, MICE, religion or shopping. India offers something for everyone and that is why we proudly say that India is an incredible destination with a range of products as found nowhere else. It is truly in India, you will find what you are seeking".
Reffering to WTM he said this year Ministry of Tourism participated in WTM by taking a space that was about 15% higher than last year's space. Private stakeholders from India had taken space of a similar size. This year, there were over 110 Indian participants from the trade, State Governments and Union Territory Administrations in WTM for doing serious business.
Shri Chiranjeevi also announced that during WTM 2012, India was conferred with three awards by the World Travel Awards organization. These awards were, Asia's leading destination, Asia's leading tourist attraction – Taj Mahal and Asia's leading tourist Board.
Coinciding with the WTM Event 2012, the Minister also attended UNWTO Ministers' Summit held to discuss the subject'Open Borders and Open Skies: Breaking Barriers to Travel' and held discussions with Mr. Taleb Rafai, Secretary General, UNWTO; Mr. Hugh Robertson, Minister of Sports and Tourism, UK and Mr. Marthinus Van Schalkwyk, Tourism Minister of South Africa. He assured them that India will continue to play an important and pro-active role for promoting global tourism.
The Union Tourism Minister said that India would be hosting the next meeting of the UNWTO Regional Commission for South Asia and Far East & Pacific in April – May next year in Hyderabad. India is currently the chairperson of the UNWTO Regional Commission for South Asia.
Shri Chiranjeevi expressed his happiness over the fact that UK has withdrawn its advisory against travel to Jammu and Kashmir. He said "We are going to initiate a fresh dialogue for entering in to a Memorandum of Understanding with UK on Tourism Cooperation". The Minister said India and South Africa have agreed to work together for protecting the tourism interests of developing nations jointly. He said "We have also agreed to hold the first meeting of the Joint Working Group on Tourism Cooperation with South Africa at the earliest with the objective of enhancing tourist traffic between the two countries".
Shri Chiranjeevi said India's position was 38th in the world in terms of World Tourist Arrivals and 17th in terms of World Tourism Receipts. Expressing conern over this fact he said our endeavor is to increase India's share to 1% in the World Tourist Arrivals by 2016.
The Union Tourism Minister said "My efforts would be to make tourism as India's main economic and political agenda taking all state governments, union territory administrations and stakeholders on board and establish India as round the year destination. Our focus would be to further develop and promote niche products like Rural Tourism, Wellness and Medical Tourism, Cruise Tourism, Adventure and Wildlife Tourism, Film Tourism, Sports Tourism and MICE Tourism".
Reffering to his priorities the Minister said his endeavor would be to: facilitate development of synergy between various Departments / Ministries, State Governments, Union Territories and Industry for development of Tourism, make India affordable destination by facilitating development of Budget Accommodation, ease Visa Regime and expand Tourist Visa on Arrival Scheme to additional important source market countries, expand human resource base and create new employment opportunities.
Shri Chiranjeevi said "Our effort should be to give and promote experiential tourism and show case true India. The visitors to India should be compelled to come again and again and revisit the experience because of its rich diversity". The Tourism Minister said he is aware of hygiene and sanitation concerns. To improve these standards, Tourism Ministry has launched 'Campaign Clean India'. "I would be especially focusing for the success of this campaign", the Minister added.