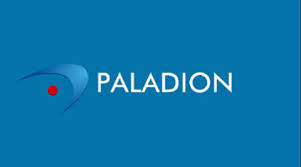 Designed to enhance customer security, global centers analyse over seven billion security events every day to stop cyber criminals and malicious insiders, and safeguard enterprises
Bangalore, February 10, 2015: Paladion Networks, the global specialist in Information Risk Management and Middle East's leading managed security services player with marquee customers across banking, oil & gas, telecom and retail, announced that its new Global Security Operations Center (GSOC) analyses over 7 billion security events every day to stop cyber criminals and malicious insiders in their tracks. The company recently expanded GSOC coverage to the Middle East. Hundreds of global corporations rely on Paladion to protect their IT operations and brands from cyber risk.
Paladion has been steadily conquering the managed SOC business in India and the Middle East and has made major inroads into the North American and South East Asian markets. At the core of Paladion's success, is its GSOC network, which houses top notch security professionals that enable predictive security intelligence and proactive remediation of threats.
Mr. Rajat Mohanty, CEO, Paladion Networks affirmed, "The expansion of global centers encapsulates the experiences and innovations that we have amassed in the last eight years of running SOCs, and it will bring intelligence driven SOC services with significant back end scale across centers. The GSOC network will help us expand and help new customers worldwide, while providing enhanced protection for existing ones."
The GSOC hub in Bengaluru is being expanded multi-fold to an 8000 square foot, 115 seats, round the clock facility linked to existing and new regional SOCs located in Doha, Dubai, Kuala Lumpur, Mumbai, Riyadh, Toronto and Herndon, Virginia.
The new expanded GSOC network will service customers across four continents with global threat analysis, inter SOC collaboration, local response and local compliance. All the SOCs are powered by Paladion's unique security intelligence & operations management platform, and also leverages on partnerships with the best vendors and security solutions to keep its unbroken track record in information risk management.
About Paladion
Paladion is a specialized partner for information risk management providing end-to-end services and solutions in Asia, the U.S. and the Middle East. Paladion is rated as the largest pure-play Information Risk Management partner in Asia, and has been recognized and awarded by Gartner, Asian Banker and Red Herring, amongst others.
For over 15 years, Paladion has been actively managing information risks for over 700 customers. It provides a complete spectrum of information risk management comprising of security assurance, compliance, governance, monitoring, security analytics and security management services to large and medium-sized organizations. Paladion is also actively involved in several information risk management research forums and has authored many books on the same. Please visit www.paladion.net for more information.