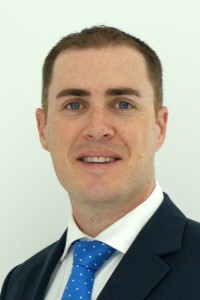 New roles at Dubai office of consulting, technology and innovation firm
Dubai, UAE, 21 September, 2015: PA Consulting Group Middle East has announced the appointments of Paul Carey and Charlotte Warburton as new senior transport and logistics experts.  Based from the Group's Dubai office, they are both responsible for the development of the transport sector at the company.
Carey will capitalise on his experience in the last three years working with the Middle East's leading aviation businesses, while Warburton has specialised experience within rail infrastructure, working with clients such as Qatar Rail Company and Network Rail, UK.
Since his transfer from PA Consulting Group's London office in 2013, Carey has helped clients solve complex challenges in organisation design, large programme delivery and operational excellence.  During his tenure in the UK, he worked with a range of FTSE100 companies.
"I am inspired by the ambition and drive of leadership in Middle Eastern companies and working with some of the fastest growing companies in the world with a wide variety of nationalities and cultures is hugely rewarding for me," said Carey.
"In my new role, I am looking forward to driving PA's renewed focus in the transport and logistics sector, solving our clients' most difficult challenges which will, in turn, promote growth, prosperity and development to the region's economies."
Carey's speciality lies in designing and delivering new operating models and supporting processes using 'Lean' principles to maximise customer value and remove waste, a method he developed when he was accredited as a 'Lean Leader' at Cardiff Business School.
He has worked with a number of notable clients helping them deliver transformational change and bring together geographically and functionally diverse teams through strong stakeholder management.
With a Global MBA in Business Administration from the Manchester Business School, Warburton has successfully delivered company strategies, business transformation, change programmes and project delivery support in the healthcare, infrastructure (rail and road), oil & gas, manufacturing and asset management sectors.
"The opportunities within the Middle East infrastructure sector to help transform business are vast," said Warburton.  "My experience in developing business models, designing organisational structures, setting up multi-cultural Joint Ventures and implementing change management plans will all be well utilised here with our portfolio of clients."
Jason Harborow, Head of PA Consulting Group Middle East and North Africa, said: "These appointments have been made during an exciting time at the company.  Paul's experience within aviation and Charlotte's knowledge within rail and road infrastructure will serve them and their colleagues well in growing the transportation sector of the business.
"The contribution and value Paul and Charlotte offer their clients today stand them in good stead for future opportunities so that they can both make the most of their new roles."
PA Consulting Group has been operating in the Gulf region for the last 30 years, successfully delivering more than 150 projects in 13 Middle Eastern countries, across sectors including healthcare, financial services, transport, energy, government, defence and security, education and manufacturing.