New Delhi, 7th February, 2017- The ever evolving camera phone brand, OPPO, has yet again come up with a new variant of the company's successful product OPPO F1s – the Rose Gold Limited Edition, which will be a perfect gift for this Valentine's Day. The new model will be available from February 10th , 2017 on Flipkart exclusively. The preorder will start from February 7th on the same platform. OPPO also announced a social campaign with a special video along with the new variant. This valentine's day, light up your selfie game with the gorgeous OPPO F1s, Rose Gold Limited Edition.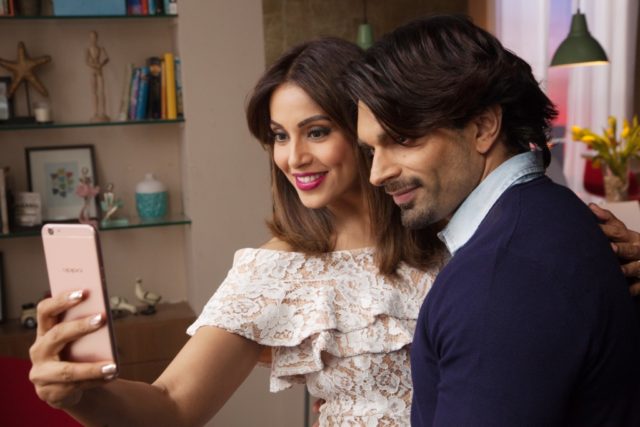 The OPPO F1s Limited Edition comes with 16MP front camera and 13MP rear camera. The 16MP front camera and the beautification feature together helps you click perfect selfies. The Beautify 4.0 has been upgraded based on the study of hundreds of user scenarios.  With seven beautify levels, two skins tone modes and upgraded photo-processing algorithms, beautify 4.0 is optimized to capture selfies with bright, clear skin, vivid eyes and striking features. The F1s also features front-facing 0.22 seconds fingerprint recognition and 3075 mAh battery which is enough for a whole day's use. It features 4GB RAM, 64 GB ROM and ColorOS 3.0, giving you fast and fluent user experience along with enough space to save all  your selfies!
On this occasion, Mr Will Yang, Brand Director, OPPO India said, "By launching the Selfie Expert F1s Rose Gold Limited Version, we aim to offer our Indian consumers an outstanding photographic experience and enjoy the most of their time with their special someone this valentine's day."
OPPO has launched a new campaign for their consumers this Valentine's which gives them a chance to win an all new OPPO F1s Rose Gold Limited Edition. Under this campaign that goes live on the 7th February 2017, a video starring the 'IT' couple of Bollywood– Bipasha Basu & Karan Singh Grover is being released. Karan Singh Grover is seen perfecting his memories with his lady love by gifting her an OPPO F1s Rose Gold Limited Edition, which makes their day special. To win the unique rose gold limited edition with a genuine signature form the couple, consumers will need to enter a contest run on OPPO's social media platforms and share this ( https://youtu.be/m3f54AagsbQ) video with their friends. Lucky few will stand a chance to win the phone when the contest ends on February 14th 2017.  So get set to share the video and win something amazing for your loved ones!
About OPPO
OPPO is a leading global technology brand dedicated to providing consumers across the Americas, Africa, Europe, Oceania, and Asia with pioneering products that never fail to inspire and excite. At OPPO we design, manufacture, and promote our own products, combining innovative technology with unique design, to ensure our customers always receive the best.
Founded in 2004, OPPO quickly proved itself in the market with its intense obsession to details. Each OPPO product encompasses a carefully selected array of attributes to specifically cater for users, combining impressive features with elegant designs. After entering the mobile phone market in 2008, OPPO quickly expanded into overseas markets a year later. OPPO mobile phones are currently available in over 20 markets, with the brand already registered in 140 countries as of late 2015.
But OPPO doesn't stop there. Using our passion for design and commitment to new technologies, OPPO has made a big impact in the audio-visual market by offering world-renowned, premium Blu-ray players in the United States and across Europe.
1