Work with Anghami and Other Music, Gaming, Information and Content Providers enabling Ooredoo to Drive Demand for Data
Doha, Qatar
Ooredoo has launched multiple new offers to give customers access to a range of new exciting content "firsts" in the Middle East, North Africa and Southeast Asia.
Content services, including music, games, video and movies, has become a key part of Ooredoo's business, with revenue from content increasing 19 percent year-on-year across its footprint in 2014. This trend is particularly strong in some of its largest and its most developed markets, with Indonesia seeing content services growth of 31 percent in 2014, and Qatar growing by 40 percent.
Music, video and game services are key in driving demand for data usage for first-time users of Ooredoo's advanced mobile and fixed data networks. In line with the company's vision to enrich people's lives, Ooredoo has a long history of partnering with companies to bring a number of significant "firsts" to market.
In Oman, Ooredoo launched mobile music with Anghami and Hungama services and mobile video with VuClip in 2014. In Kuwait, Ooredoo was the first-ever operation to offer three months free access to Anghami, and is also set to launch mobile video services with icFlix, Spuul and Tellyin  February 2015.
Indosat, Ooredoo's company in Indonesia, has become a Southeast Asian pioneer in content services, launching a dedicated FIFA World Cup Twitter service in 2014 as well as becomingthe first operator to offer carrier billing for Google Play, to enable people to pay for their apps as part of their monthly bill.
To stay ahead of the growing demand for content, Ooredoo operators are offering a broad range of mobile entertainment services through partnerships with leading brands. Ooredoo in Kuwait and Asiacell have launched games services providing customers with a daily/weekly/monthly subscription model that gives them access to a catalogue of 2000+ games on both feature and smartphones, at a price they can afford.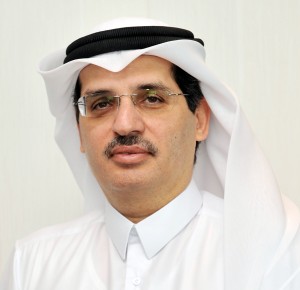 Dr. Nasser Marafih, Group CEO, Ooredoo, said: "With 25 percent of Ooredoo customers now actively using mobile content services, weneed to continually enhance the range and diversity of mobile services on the market. With Ooredoo's growing global scale and reach, we are in an excellent position to support people's digital lifestyles. Our customers increasingly expect world-class mobile content in their own language – and Ooredoo is becoming their preferred provider."
Demand is likely to continue to rise through the year as figures show that Ooredoo customers in Tunisia consumed a staggering 500,000 hours of video-on-demandvia their mobiles in 2014.Ooredoo's focus on providing local content that was relevant to customers in Tunisia was key to that success.
"Through the introduction of affordable smartphone devices, and by continuing to create and nurture partnerships with major technology and content players, we plan to make mobile services an integrated part of our customers' everyday activities. Mobile content is all about data and Ooredoo has worked hard in recent years to build the network infrastructure necessary to handle this growing volume of demand," concludedDr. Nasser.
In 2015, the company aims to expand its network of entertainment, educational and financial content partners in order to deliver more and better digital services. In particular, the company sees huge opportunity in the rising use of smartphones across its markets, supported by Ooredoo's bigger, faster networks – and the subsequent rising demand for high-end mobile content.
Upcoming content partnerships include Ooredoo Kuwait and Game Cooks; icflix, a subscription-based movies and VoDservice with the largest catalogue of media content in the Middle-East; and The WWE Store, a one-stop‐shop World Wrestling Entertainment branded subscription service for Ooredoo mobile users in Qatar and Kuwait.Each of these partnerships has been developed in response to the demands of customers across its markets.
About Ooredoo Group
Ooredoo is a leading international communications company delivering mobile, fixed, broadband internet and corporate managed services tailored to the needs of consumers and businesses across markets in the Middle East, North Africa and Southeast Asia. As a community-focused company, Ooredoo is guided by its vision of enriching people's lives and its belief that it can stimulate human growth by leveraging communications to help people achieve their full potential. Ooredoo has a presence in markets such as Qatar, Kuwait, Oman, Algeria, Tunisia, Iraq, Palestine, the Maldives, Myanmar and Indonesia. The company was named "Best Mobile Operator of the Year" at the World Communication Awards 2013.
The company reported revenues of US$9.3 billion in 2013 and had a consolidated global customer base of more than 95 million people as of 31 December 2013. Ooredoo's shares are listed on the Qatar Exchange and the Abu Dhabi Securities Exchange.
Twitter: @Ooredoo
Facebook: www.facebook.com/ooredoogroup
LinkedIn: www.linkedin.com/company/ooredoo
YouTube: www.youtube.com/ooredoogroup