VIENNA/GENEVA, 4 September (UN Information Service) – The United Nations Office for Outer Space Affairs (UNOOSA) and the United Nations Institute for Training and Research (UNITAR) have agreed to collaborate to further their common goals, particularly the use of space-based technology for the achievement of the 2030 Agenda for Sustainable Development and its 17 Sustainable Development Goals.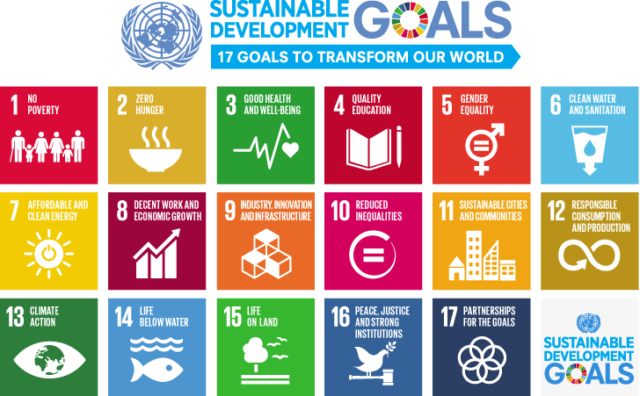 To achieve their shared objectives, UNOOSA and UNITAR have signed a Memorandum of Understanding (MOU) that focuses on several areas of cooperation. UNOOSA and UNITAR will work together to support Member States with Technical Advisory Missions, where the organizations will assess a state's risk and  disaster management abilities and recommend solutions with space-based information, including training and capacity development. UNOOSA and UNITAR will also coordinate on activities and policy as well as collaborate to improve access to and raise awareness of space applications and Earth observation data.
"This agreement between UNOOSA and UNITAR is a great example of United Nations entities finding ways to work more effectively together to help Member States achieve the Sustainable Development Goals while at the same time demonstrating Sustainable Development Goal 17: Partnerships for the Goals. My team and I look forward to working more closely with UNITAR," said UNOOSA Director Simonetta Di Pippo.
"I am very pleased to see this agreement between UNITAR and UNOOSA as it builds on the respective strengths of our two organizations and combines policy and awareness raising from UNOOSA with operational applications and capacity development from our Operational Satellite Applications Programme, UNOSAT. It is a great example of the UN working as One in support of our Member States," said UNITAR Executive Director Nikhil Seth.
UNOOSA promotes international cooperation in the peaceful use and exploration of space, and the use of space science and technology for sustainable economic and social development.
UNITAR is the United Nations' principal training arm and oversees the United Nations Operational Satellite Applications Programme (UNOSAT), which provides satellite image analysis and capacity development to Member States.