FundedByMe has had an ambition to be a true global player in the crowdfunding for investments (equity crowdfunding) scene. Since 2014 it has held multiple beachheads with the clear strategy to be the strongest player in the Nordics with a clear connection to APAC and LatAm. Recently the company announced start of operations in LatAm via it's beachhead in Mexico and also announced a partnership with its competitor Around/Privanet in Finland thus doubling in size and becoming (by far) the biggest operator in Northern Europe.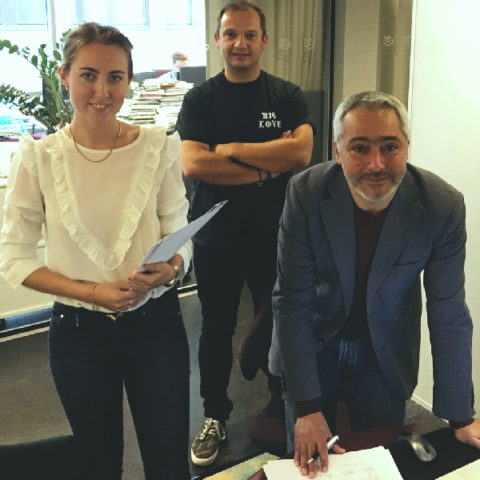 "FundedByMe has always been about enabling international connections and investments. Dubai is a very interesting opportunity for our team and clients as a whole and we look forward to seeing cross border investments. We are very excited about launching this Joint Venture and we believe this shows our ambitious plan of becoming the  best global crowdfunding platform for investments." says FundedByMe CEO and co-founder Daniel Daboczy.
FundedByMe Dubai will be headed by Samer Toukan and Marcus Berneström.
"We have identified FundedByMe, the fastest-growing crowdfunding platform in the Nordics, as a strategic partner to join forces with us in the UAE to provide a platform that will empower investors and enable entrepreneurs to unleash innovation and spur growth across the region." says, Samer Toukan, managing partner, FundedByMe Dubai.
"The UAE has not only become a vibrant hub, but a leader pushing us into the future. Dubai especially has reached a level where It's not only driving technology in the region, but in the world. To be invited in becoming a small part of this by assisting the start-up scene is an honour that we do not take lightly." says Marcus Berneström, partner, FundedByMe Dubai.
FundedByMe grabbed the top spot in the Alternative Finance category in the First Round of the European Fintech Awards 2017. The public and a panel of judges have chosen FundedByMe as one of most promising European FinTech companies.
"We are growing rapidly and currently negotiating with several markets, and are interested in forming partnerships in additional markets, in particular Germany, Japan and the Netherlands, and would love to hear from entrepreneurs who want to collaborate with FundedByMe." says Lovisa Strömsholm Head of International growth at FundedByMe.