Rehabilitation centre Vibe sees East meet West to create bespoke treatment programmes
Dubai, UAE, 21 March, 2018: A new Italian rehabilitation centre which combines the benefits of Eastern and Western medicine is welcoming people from the Middle East who seek discreetly delivered individualised treatment packages for psychological issues.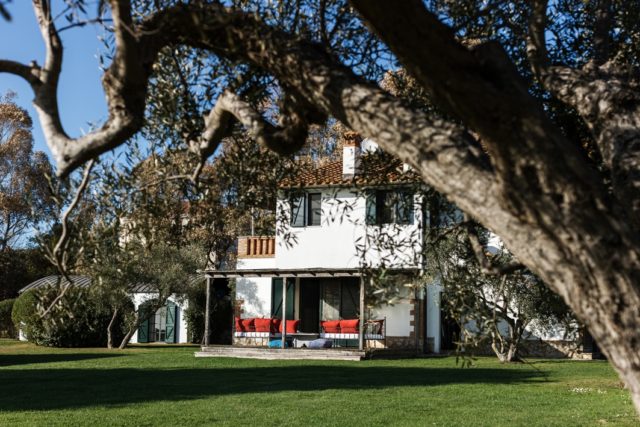 The Vibe treatment centre, located 40 minutes' drive from Rome International Airport in the heart of Tuscany, has become the go to destination for those in need of overcoming addictions and mental health troubles.
With a private beach right on the doorstep, the unrivalled luxurious setting is considered to be one of the most exclusive in Italy, surrounded by historic castles and family homes amidst Tuscan villages.
Delivered by a team of experts with traditional Western clinical experience as well as practitioners of ancient Eastern remedies, the centre treats in-patients in a safe, controlled and positive environment for all manner of conditions including depression, addiction, anxiety, trauma, post-traumatic stress disorder, compulsive behaviours, stress and burn-out.
Vibe is the brainchild of Claudio Marianti di Pergola, a former investment banker with numerous major global financial institutions, who has made it his mission to create a one of a kind therapeutic model which delivers traditional mental health therapies that are supported by complementary medicines.
"We have helped a number of patients since we opened Vibe in October 2017 and we understand that people in the Middle East who may require our services will often wish to seek these outside of their home country," said Claudio.  "In six hours, a patient from Dubai could be starting their journey back towards wellness at Vibe's centre in Tuscany."
The first English language centre of its kind in Italy, Vibe is led by Clinical Director, Dr Stephen Sideroff, PhD, an internationally recognised expert in addiction, neuro-feedback and alternative approaches to stress and mental health.
"Our multi-disciplinary approach to treating our patients gets results, most importantly those results are achieved in a private setting where the patient feels at ease in their surroundings and is able to fully immerse themselves in the healing process", said Dr Sideroff.
"Each programme is created to suit the individual, where they will have one to one sessions with our clinical team and work side by side with powerful Sufis, Buddhist monks, yoga teachers and Tai Qi masters.  Our patients are also supported by spiritual music healing methods, brain retraining technologies, confidence and leadership programmes throughout their stay."
Therapies on offer to Middle East patients at Vibe include cognitive behaviour therapy (CBT), Eye Movement Desensitisation Reprocessing (EMDR), neuro-feedback and biofeedback, nutrition, somatic experiencing, equine therapy, 12-step programme, Ayurveda, acupuncture, mindfulness, gong and Sufi meditation, Buddhist chanting, yoga, Tai Qi, spiritual mentorship, massage and reiki.
For more information on Vibe and its bespoke therapy programmes, visit www.vibein.co.uk.