Benchmark Middle East and AbbVie supports Young Lynx Print Competition to help raise awareness of critical health condition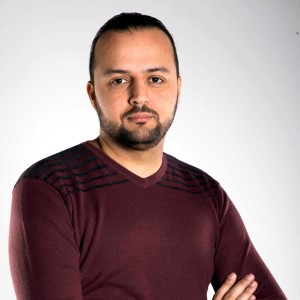 Dubai, UAE, 3 March, 2016:  A new advertising competition for the brightest young creative minds in the Middle East has been launched to highlight one of the world's most under-diagnosed diseases.
The Young Lynx Print Competition, a feature of the upcoming Dubai Lynx Festival, 6-8 March at Madinat Jumeirah, will call upon advertising executives under the age of 30 to come up with a creative solution to raising awareness of a health condition which will be revealed to the competitors when they receive their brief on Monday 7 March.
The new competition is part of a wider healthcare cause to inspire the advertising industry to contribute time, energy and ideas to helping people and communities in need and is supported by healthcare communications agency Benchmark Middle East and in collaboration with a pharmaceutical company AbbVie.
Mohamed Hammad, Founder and Managing Director at Benchmark Middle East FZ-LLC, is on a mission to encourage advertising associates and colleagues in the Middle East to use a small fraction of their agency resources for good causes.
He said: "Our participation in this competition, in collaboration with a biopharmaceutical company Abbvie, is an innovative way to inspire the industry to help our local communities, to launch unique healthcare campaigns and ultimately work in a responsible, ethical and collaborative way.
"This competition is a fantastic opportunity for young talent to get noticed by some of the region's top players and,
most importantly, help a worthy cause."
Teams of young executives from an array of international and regional advertising agencies will have only 24 hours to develop a unique, thought provoking and meaningful campaign to raise awareness of the disease, educate the masses about the symptoms and treatments, position a dedicated Middle East website as a trustworthy source of information, and encourage sufferers to seek treatment.
The winning campaign will be selected by a panel of judges and then be considered for implementation by the healthcare advertising professionals at Benchmark Middle East later this year.
Sami Abi Nakhoul, General Manager of AbbVie South Gulf Countries said: "Innovation and creativity are becoming crucial to differentiate and establish sustainable branding for a product, and who is better than a passionate and free youth to innovate and come up with eye catching ideas.
"Our participation as a biopharmaceutical company is to encourage such competitions and initiatives to also address noble causes such as disease awareness and support for patients who really need help and guidance to manage their diseases with the right healthcare professional, and improve the standards of care in the communities we operate."
Hammad added: "We are looking forward to seeing the ideas which stem from the event and how we can work together to raise awareness of this health condition.
"Working with AbbVie offers us the focus and passion you would expect to find from an entrepreneur or innovator.  As a proven biopharmaceutical leader, the company has the ability to discover and advance innovative therapies that meet the health needs of people.  Their passion inspires us to deliver a really thought-provoking new health awareness campaign."
Benchmark Middle East has received international recognition in recent years when two campaigns won Guinness World Records.  The 'One Heart Health' initiative saw 8,675 people receive blood sugar level checks during an eight-hour diabetes screening, while its 'Dubai Against Diabetes' campaign lit a record 11,022 lightbulbs to represent the number of Stay Strong app downloads by UAE residents.
The agency is also the creative mind behind the not-for-profit support network, Adel Sukkar, a fictional Arabic character diagnosed with diabetes who offers advice to those living with the condition.  Launched on Facebook in 2013, the page now has more than 250,000 followers and offers a light-hearted yet authoritative approach to raising awareness of diabetes.
Hammad added: "During my presentation at Dubai Lynx, I will talk about our experiences in creating and launching the Adel Sukkar character and why we felt it was an important cause for our agency, despite it not making us any monetary profit.  I want to encourage my peers in this region to launch just one campaign a year that can help a group or community in need."
Email younglynxcompetitions@dubailynx.com for more information and to enter a team to the Young Lynx Print Competition.