"Cooperative societies are built on the pillars of effective PR" – Sarvesh Tiwari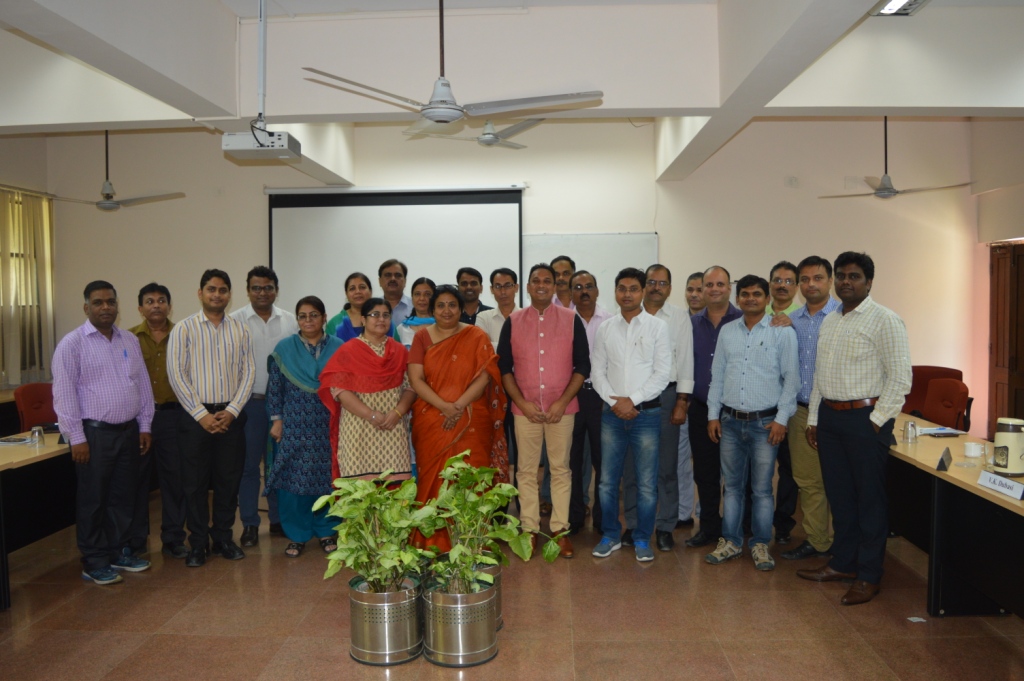 21st July 2016, Gurgaon: Amid much fervor and gaiety, a two-day training programme on 'Image Building and PR', held under the aegis of TOPIC (Training of Personnel in Cooperatives) Institute of National Cooperative Development Corporation (NCDC), was concluded on Wednesday here.
The training programme was aimed to sensitize the participants on the relevant dimensions, aspects and elements of Image Building and public relations. Besides the noted experts of this field, the programme was attended by 25 in-house officers who are respective regional heads at different state headquarters of the Corporation.
Addressing the capacity crowd at the TOPIC auditorium, Sarvesh Tiwari (Managing Director, PR Professionals) said that the role of reputation management in the world and the need of time had laid emphasis on the healthy publicity and the environment is pertaining with media relations. "Nowadays, even the social media has become important part of image-making as it keeps round-the-clock tab on all the activities taking place around us, he said, adding, "It would be better for one and all, if we know about the profile of the person – with whom we are going to meet or interact."
PR honcho Tiwari further said that nobody in this contemporary world is living without crisis. "It leads to insomnia or shoots our blood pressure. But if we incorporate crisis with deep breaths – after a span of time, we start realizing that crisis is always a short phase of test for us," he said and added that patience is the key to overcome such odds.
Earlier, in her introductory speech, Deepa Srivastava, the chief director of TOPIC, applauded PR Professionals for its creditability and adroitness in handling the worst situation. "It has now become the household name in reputation management and media relations," she said.
It may be noted that Tiwari had more than 15-odd years of expertise in media and corporate communication. He had won accolades for his laconic ability as the media head of top organizations including Delhi Metro Rail Corporation, Rapid Metro and DLF Ltd.