The  recent ruling by the Authority of Advance Ruling (AAR) (in the case of M/s Vservglobal) has taken the industry by surprise as it seeks to treat services provided on "own account" basis as  "intermediary" services. This could lead to unwarranted disputes and uncertainty in case of exports as once a service is treated as "intermediary" service under the GST laws, then these services would not qualify as "export of service" even if they are rendered to overseas entities and GST would apply. India is a large hub for export of an array of ITES services with exports being over $126 Billion in FY2017-18, growing by 7.7% over FY2016-17. Our preliminary analysis suggests that the concept of exclusion of "main service" from intermediary services entry has been ignored in the ruling.  If the implication of this ruling is not suitably clarified, it will make our companies non-competitive in the global market, potentially resulting in loss of revenue, jobs and customers. This will have a direct impact of on the 500+ GICs, with over 3.5 lakh employees currently operating out of India, and supporting their global counterparts.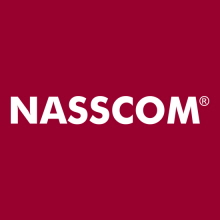 NASSCOM feels this may impact India's image as a global service provider, and could lead to government entities asking of retrospective tax from companies based in India. At a time when, when India's image is bullish on ease of doing business parameters, it is advisable that we ensure a transparent and clear tax regime to maintain our global leadership position.
We are hopeful of early resolution on this matter, to address industry's concerns.