Bangalore, 2nd May 2018: The National Association of Software and Services Companies (NASSCOM), in collaboration with the Japan External Trade Organization (JETRO) and the Indian Institute of Management (IIMB), hosted the Hon'ble Minister of Economy Trade & Industry of Japan, Mr. Hiroshige Seko, as the keynote speaker of the India-Japan Startup Hub Seminar this week.
The idea for India-Japan Startup Hub was conceived in 2017 through a joint statement between Mr. Narendra Modi, Prime Minister, India and Mr. Shinzo Abe, Prime Minister of Japan to establish an India Japan Startup Hub, which will serve as a platform for promotion of information exchange, business collaboration and investments between the vibrant and innovative Startup ecosystems of two countries.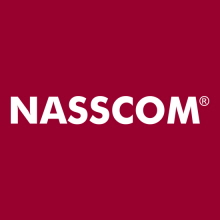 As a part of the seminar, Mr. Hiroshige Seko highlighted the initiatives to be taken up through Japan-India Startup Hub as an interface to Indian start-ups, and new-age innovation companies. He also elaborated upon Japan's market potential for Indians start-ups to strategize their business plans in alignment with the Japanese market.
On the sidelines of the seminar, Mr. KK Natarajan, Member, Chairmen Council, NASSCOM said, "In recent times, we have forged a strong, symbiotic relationship with the Japanese ecosystem through tech and new-age alliances which have advantaged us both immensely. The digital revolution has ushered in a wealth of opportunities for co-innovation and co-creation between Indian and Japanese start-ups that are brimming with new ideas. We look forward to being part of the bilateral legacy that they will create."
Mr. Hiroshige Seko, Hon'ble Minister of Economy Trade & Industry (METI), Japan said, "Under the flagship initiative of 'Startup India', I would like Indian startups, who have strength in software, to work together to tackle challenges in Japan. At the same time, I would like Japanese companies to consider investing in Indian startups. By this two-way investment, I would like to build up cooperation for mutual benefit. To realize this, we have decided to establish a 'startup hub' here in Bengaluru, for the first time in the world, as an interface to facilitate startup collaboration and two-way investment."
Mr. Seko also said, "NASSCOM is an essential partner to support the hub. In February 2017, NASSCOM agreed on a Memorandum of Understanding for IoT cooperation with the IoT Acceleration Consortium (ITAC) comprised of Japanese industry, government, and academia, in order to promote productive cooperation as we enter the IoT and AI age, through exchanging information and facilitating mutual visits."
With assistance from METI of Japan, NASSCOM also has previously organized CEATEC 2017 (Combined Exhibition of Advanced Technologies) for Indian start-ups companies from the IoT & Analytics space to collaborate and co-create.
About NASSCOM
NASSCOM® is the premier trade body and the chamber of commerce of the Technology and services industry in India. NASSCOM is a global trade body with more than 2500 members, which include both Indian and multinational companies that have a presence in India. NASSCOM's member companies are broadly in the business of IT services, Software Products, BPM, Internet and Ecommerce, Engineering services and start-ups. NASSCOM's membership base constitutes over 95% of the industry revenues in India and employs over 4 million professionals.