The Personal Data Protection Bill released by the Justice Srikrishna committee has suggested a much needed framework for data protection and privacy in the country. The Bill builds on the Supreme Court Judgement that advocated privacy as a fundamental right for the country and creates a framework for all stakeholders to be more responsible and build trust while dealing with personal data. NASSCOM-DSCI welcome the thrust on creating an institutional structure through a Data Protection Authority in the country as well as the importance of Privacy by Design.
NASSCOM-DSCI has been advocating for a healthy balance between privacy and Innovation, given that India is today emerging as a preferred hub for innovation and STEM talent globally. Policies that govern data protection, storage and classification need to be carefully crafted given the global footprint of the IT-BPM sector. Service providers in India process financial, healthcare and other data of citizens globally. India is also the destination for R&D, Product Development and Analytics, Shared Services.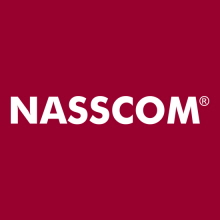 Mandating localization of all personal data as proposed in the bill is likely to become a trade barrier in the key markets. Startups from India that are going global may not be able to leverage global cloud platforms and will face similar barriers as they expand in new markets.
A detailed analysis of the bill is being undertaken and NASSCOM-DSCI welcome the reassurance of an extensive consultation process before the Bill is enacted into law.
1