The initiative is aimed at recognising the best practices from the world in the areas of cloud computing
New Delhi, 2nd July 2019: In its continued efforts to develop a sustainable IT enabled talent pipeline for the industry for future technologies, IT-ITeS Sector Skill Council NASSCOM along with National Skill Development Corporation (NSDC), is organising WorldSkills India's "International Cloud Computing Challenge 2019" from 2nd to 6th July 2019. The challenge was flagged off today in the gracious presence of Hon'ble Minister of Skill Development and Entrepreneurship, Dr. Mahendra Nath Pandey. The challenge is intended to reflect upon best international practices in the areas of cloud computing, exchange ideas and technical know-how of the IT industry.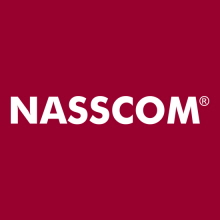 Cloud Computing has been identified amongst top ten future technologies by NASSCOM in its FutureSkills platform and is also the focus of this WorldSkills International Challenge 2019. Held at NASSCOM Campus in Noida, the WorldSkills India's International Cloud Computing Challenge 2019 has witnessed participation of more than 40 competitors from over 10 countries, along with other industry experts and professionals. The 10 participating countries include India, New Zealand, Belgium, Japan, China, South Korea, Russia, Oman and Ireland. The participants or the 'Youth Ambassadors' are the finalists from their respective countries, who will further be competing in the 45th WorldSkills International Competition 2019, to be held in Kazan, Russia in August this year.
Speaking on the occasion Hon'ble Minister of Skill Development and Entrepreneurship, Dr. Mahendra Nath Pandey said, "In the last two decades, India has been the topmost offshoring destination for IT companies across the world. The new wave in IT and emerging technologies such as AI, Cloud Computing will transform the businesses. Undoubtedly, this is the time we prepare our current generation for the future skills. While Digital India is paving way to become digital capabilities hub for the world, Skill India is creating a skilled workforce to offer differentiated offering to the global services."
Expressing her views, Debjani Ghosh, President, NASSCOM said, "The Indian IT Industry is moving from a pre-dominantly service-oriented approach to a more innovation driven product centric approach. Entrepreneurship and innovation wave have picked-up like never before and, the industries across the world are at the forefront of adopting new solutions for emerging technologies in real work scenarios. With this growing demand for skilled talent, we are confident that the initiative will not only help re-engineer education and but also make the workforce skilled and future-ready."
WorldSkills India is an initiative of the National Skill Development Corporation (NSDC), working under the aegis of the Ministry of Skill Development and Entrepreneurship. NSDC, through its WorldSkills India initiative has been leading the country's participation at WorldSkills International Competitions since 2011. It provides a platform to the youth, along with industries and educators to compete, experience, learn and develop key professional skill sets required for Industry 4.0. NASSCOM, working closely with NSDC as the IT & ITeS Sector Skill Council had launched the FutureSkills platform in February 2018, to catalyse the building of an industry led ecosystem that could be leveraged by all member firms to support their learning journey. Through the FutureSkills initiative, NASSCOM has been catalysing a multi-stakeholder coalition bringing together Government, industry and academia to get India accelerated on a journey to build its skills and become a global hub of talent.
Reskilling is a top priority for the industry at present. Companies and industries will need to take lead in building and strengthening capacity within their organisations for a seamless transition towards future.
Scope of Cloud Computing:
Cloud Computing has democratized access to technology in a way nothing else ever could and the growth trajectory is propelled by factors (both demand and supply) such as: increased awareness of cloud, consumerization of IT, proliferation of start-up ecosystem, diverse landscape of supplier ecosystem, rising investments in infrastructure, talent, strategic partnerships and the impetus from key digital-led government initiatives. In the Asia-Pacific region, India stands second only to China, as the largest and fastest-growing cloud services market. Public Cloud Computing market in India is expected to cross US$7 billion by 2022, with the infrastructure-as-a-service market growing at more than 25per cent during the same period.
About NASSCOM
The National Association of Software and Services Companies (NASSCOM®) is the premier trade body and chamber of commerce of the IT-BPM industries in India and comprises of over 2800-member companies including both Indian and multinational organisations that have a presence in India. Guided by the vision of the country to adopt and integrate digital technologies, NASSCOM believes in enabling a digital transformation in the country through technology. NASSCOM aims to position the country as a global hub for innovation and co-creation by imbibing the ideology of 'Think Digital, Think India', to drive focus towards emerging technologies, digitally skilling talent and ensuring the pace of transformation in the country meets the global standard. NASSCOM's membership base constitutes over 95% of the industry revenues in India and employs over 4 million professionals.