Mumbai, August 22, 2016: India's fast-growing full service carrier, Vistara – A Tata Sons and Singapore Airlines (SIA) Joint Venture – has appointed Mullen Lintas to manage its communication mandate, after conducting a multi-agency pitch. Mullen Lintas was hired for its understanding of the brand aspiration, sharp articulation of the brand's positioning combined with a fresh and buoyant creative idea.
Commenting on the appointment of Mullen Lintas as its creative
agency, Kishore Mardikar, VP Marketing, Tata SIA Airlines Ltd. said, "We've managed to make a significant impact with discerning airline passengers since we launched operations more than a year ago. The aim now is to push the envelope and establish benchmarks that would make us not only the best airline in India, but also amongst the best in the world, and to effectively communicate who we are and what we stand for to the world. With able support from our creative partner Mullen Lintas, we are confident of scaling and communicating the stated objective in a manner that will be visible to and appreciated by all."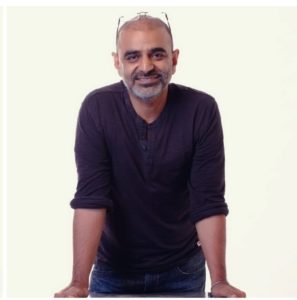 On being chosen to handle the brand communication mandate for the airline, Amer Jaleel, Chairman and CCO — Mullen Lintas added, "Our run with new business in 2016 is encouraging with the Vistara win. What makes it sweeter is that we won it in an intense contest against a dozen agencies. Adding another Tata Group company to our portfolio is a special feeling, and made even more special with the storied history of their partner Singapore Airlines. Vistara's product offering is like a breath of fresh air. Our work resonated with the brand's vision of making people look forward to flying once again."
Highlighting the uniqueness that a brand like Vistara brings along, Virat Tandon, CEO – Mullen Lintas said, "Creating identity for a brand such as Vistara, is a once in a lifetime opportunity. Every flyer can vouch that Vistara has brought back the joy in air travel. The strength of Vistara is its unique value proposition and its parentage that makes it a world-class airline. Our job is to create its brand identity around Vistara's philosophy of seamless service, innovation and personalisation and to communicate to the masses that it is an airline brand that will be sought after by the discerning flier."
Tasked with the mandate to develop a national communication campaign for the airline, Mullen Lintas has unveiled its inaugural campaign that highlights the uniqueness of flying in Vistara and the many benefits that it has in store for customers. Moreover, to drive forward its message of being the carrier of choice for its customers, Vistara has appointed Deepika Padukone as the brand ambassador for the inaugural brand campaign. With her innate style & charm, Deepika Padukone essays a very intimate and personal portrayal that discovers the wondrous child in her as she savours the pleasure and magic of flying with Vistara.
The multi-media campaign spans the traditional TVC route and will be backed with rapid bursts on digital platforms like Facebook & Youtube. In fact as a precursor to the launch of the campaign, Vistara unveiled a short 15 second teaser film on its Facebook page that invited customers to guess which celebrity feels like a child by flying in their airline. The response has been over-whelming with the video receiving more than 2.5 lakh views and significant number of comments from the users.
The main TVC that has been launched shows Deepika Padukone walking her way to the airline. As she takes the epic walk, the inner child in her takes over and she begins relishing every moment of her journey in Vistara. From her innocuous behavior upon getting a seat of choice in the flight to the premier facilities that are offered to her and also the courteous behavior of the airline staff, she regales every small moment in child-like fashion and doesn't want her journey to end. She sums up her journey by exclaiming: flying just feels new again in Vistara, and looking forward to flying again is in itself a new feeling.
Adding his views on the communication objective, Kishore Mardikar said, "With many players that have taken to the skies in recent years, the aim was to clearly highlight the uniqueness that customers can experience by flying Vistara. And who better to communicate that thought than Deepika Padukone, a high-achieving role model who exemplifies the aspirations of the new generation of today. We are excited with the way the communication has panned out and look forward to a positive response from our customers."
Commenting on the creative execution of the campaign, Amer Jaleel added, "For an airline brand that has a superior offering the temptation is always to put the rational features upfront. We resisted that and took on the more elevated ask of capturing the feeling. The simple emotionalising we have pitched for Vistara is a bigger asset for the brand to own."
Team credits:
Agency – Mullen Lintas
Client: Tata SIA Airlines
Team: Sanjiv Kapoor, Kishore Mardikar, Anjali B Taparia, Jatin Khanna, Yamini Saraf, Shruti Chakravarty
Agency: Mullen Lintas Delhi
Creative: Amer Jaleel, Shriram Iyer, Garima Khandelwal, Prasad Venkatraman, Sarabjit Singh, Arvind Murali, Vipul Kundra
Account Management: Virat Tandon, Syed Amjad Ali, Sirish Gudibande
Planning: Ekta Relan, Hina Kataria
Director: Georgi Banks–Davies (Flying Pigs)
About Vistara (TATA SIA Airlines Limited): 
TATA SIA Airlines Limited, known by the brand name Vistara, is a joint venture between Tata Sons Limited and Singapore Airlines Limited (SIA) with Tata Sons holding the majority stake of 51% in the company and SIA holding the remaining 49%. Vistara brings together Tata's and SIA's legendary hospitality and renowned service excellence to launch the finest full service carrier in India aimed at creating memorable and personalized flying experiences for its customers. Vistara commenced its commercial operations on January 9, 2015 with an aim to set new standards in the aviation industry in India. For additional information, visit www.airvistara.com
About Mullen Lintas:
Launched on August 1, 2015, Mullen Lintas is the new creative agency offering from MullenLowe Lintas Group. It is headquartered in Mumbai with presence in key cities of Bangalore & New Delhi. The agency understands that a great brand needs a great narrative that flows seamlessly through screens, experiences, shopping environments and conversations. Mullen Lintas is born ahead of the curve and intends to remain a mashup of the enduring and the emerging. It intends to partner brands whose reality or ambitions are driven by a passionate pursuit of leadership.
MullenLowe Lintas Group is one of the largest country operations of the MullenLowe Group (part of the Interpublic Group of Companies (NYSE: IPG). It has operating divisions in advertising (Lowe Lintas, Mullen Lintas), design (dCell), PR (GolinOpinion), brand consulting (LinConsult), experiential marketing & activation (LinEngage), video content (LinProductions), digital marketing (LinTeractive) that manage 300+ clients. With a talent pool of over 900 people across 7 cities in India, MullenLowe Lintas Group currently manages more brands amongst the Top 10, Top 20, Top 50 and Top 100 of AC Nielsen-Brand Equity's India's Most Trusted Brands (2013 and 2014), than any other agency in India. In February 2015, MullenLowe Lintas Group was ranked the No. 1 creative agency in the world in effectiveness by the World Advertising and Research Council's report, WARC 100. Recently, the group was declared the Effie Agency of the Year for 2015 in India.
To know more about MullenLowe Lintas Group, visit us at www.mullenlowelintas.in or follow us on Twitter, Facebook, LinkedIn or YouTube