~This association will help both the brands PayU and MSwipe to acquire new merchants and gain wider acceptance across categories as a payment option~
~Mswipe consolidates its market leadership in POS operations, stands at 2,20,000 machines across 550+cities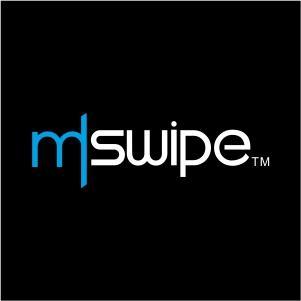 May 16, 2017, Mumbai: Mswipe Technologies Private Limited, India's largest independent POS merchant acquirer and network provider, and PayU, India's leading internet payment service provider have partnered together for digital payments. Under the partnership, Mswipe will merge PayU's existing offline POS division team into its existing operations and workforce expanding its network to 2,20,000 terminals, across 550+ cities with a combined team strength of 2,000+ employees. This mutually profitable, bilateral alliance will also allow the merchant base of Mswipe to benefit from the various internet payment services offered by PayU India. Furthermore, PayU's wide assortment of merchants across sectors will have an access to Mswipe for their entire POS services related requirement. PayU will continue to expand its direct presence in the online fintech and payments space.
Manish Patel, Founder and CEO, Mswipe said, "POS terminals are the preferred medium of payments by customers to transact digitally at merchant locations. The partnership with PayU is mutually beneficial to both companies as it helps each consolidate its leadership positions in their areas of focus. We welcome the PayU team and merchant network and the expanded footprint across small and mid-sized merchants will further help us bring them into the digital fold by offering affordable and convenient POS services."
Amrish Rau, CEO, PayU India said,"We arelaser focused on the online space and continue to increase our market share through new fintech products and innovation. We are glad to witness the fruition of our partnership with Mswipe, crystallized by this transaction. This partnership allows us to focus on our core of enabling digital payments across more brands and merchants across the country. As the leader in internet payment services, we remain committed to realizing the Government's Digital India vision by bringing access to digital payments to all.
We will continue to focus on providing most comprehensive payment options to all our merchants."
Mswipe's growth and customer base:
As much as 80% of Mswipe's customer base comprises of SME merchants, typically supported by 2-3 employees. The turnover of these outlets are in the range of Rs 1 to 5 lakhs a month, and a majority of these merchants have been able to accept credit and debit card payments for the first time through Mswipe.
In the last one year, transaction value on the Mswipe network has grown 4 times while number of installations has grown 3 times. The thriving customer base of Mswipe also reveals a growing need to accept digital payments across retail categories, including grocery stores, eateries, pharmacies, and apparel vendors, mobile and electronic shops.
"The fastest way to increase cashless transactions is by rapidly growing the number of POS terminals across the country. While traditional merchant acquirers have focused on large businesses, the needs of small and mid-sized merchants have largely been ignored. With affordable mPOS devices and acceptance infrastructure, we are trying to enable digital payments acceptance for the ubiquitous merchant", added Manish.
About Mswipe:
Mswipe is India's leading independent merchant acquirer and financial services provider. Based out of Mumbai, the company currently employs 2,000 people and has a pan-India sales and support network. The entire mobile POS solution comprising of mobile application on multiple mobile platforms, payment gateway, automated settlement and mobile POS terminals has been developed in-house by Mswipe's development team. Mswipe's proprietary WisepadG2TM is the first standalone EMV, PCI-PTS and NFC compliant mobile POS to be launched in India. The company has raised a sum of over $32 million from marquee investors like Falcon Edge Capital, Matrix Capital Partners, DSG Partners and Axis Bank. To know more, please visit: www.mswipe.com
About PayU India
PayU is the leading online payment service provider in 16 high growth markets, dedicated to creating a fast, simple and efficient payment process for merchants and buyers. Our various payment methods and PCI certified platforms are designed to meet every consumer's needs.
In India, PayU covers nearly 60% of the entire ecommerce and processes over 40,000 crores of Digital payments in India annually. PayUBiz is the industry leading payment service provider and its clientele includes the likes of Jet Airways, Amazon, Airtel, Snapdeal, Jabong, Ola, Bookmyshow, Insurance companies and many more. PayUIndia also has under its aegis PayUmoney,  the fast, easy and secure payment solution which can be used by anyone who wants to collect payments in India (be it Individuals, brick & mortar businesses, startups, Freelancers, Schools, Hotels, Utility companies,  Residential societies, Telcos, Insurance companies, traders, retailers etc). The solution is presently used by over 2,00,000+ merchants all across India.
Driven by the zeal to create powerful financial services solutions, PayU acquired Citrus Pay, a Mumbai-based Fintech Company in September 2016. PayU India's leaders Jitendra Gupta and Amrish Rau are at the forefront of driving digital transformations in the Indian financial services space.