Montegrappa cooks up something special!
Montegrappa, being Italian, has an affinity for fine food, a love seasoned with the utmost respect for the masters of the culinary arts. To celebrate the culture of the chef, a role that has been elevated to the level of rock star, Montegrappa has created a family of pens which present, through key details, the spirit of the chef in a writing instrument.
The Chef Collection is available as a Limited Edition of 999 fountain pens and 999 rollerballs.
Its most prominent feature is the cap – appropriately, if punningly – made of white resin in the form of a typical chef's cap, complete with pleats.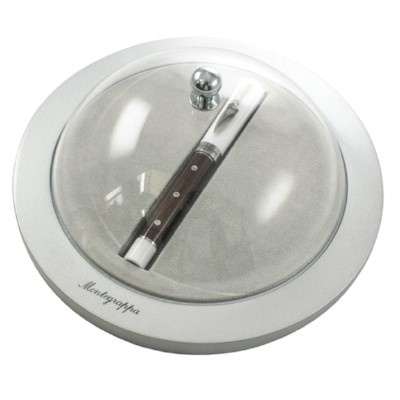 For the pen barrel, a wood-facsimile resin has been adorned with metal pegs to resemble a chef's knife's handle, while the signature clip is moulded into the shape of a real knife, made in the same stainless steel as used for a real blade.
The elegant pen is presented in a luxurious packaging resembling a typical "cloche".
1