Montegrappa has been the pen of choice for numerous popes, heads-of-state, royalty, superstars, celebrities, top notch entrepreneurs and managers.
For over 105 years, we have proudly created customised writing instruments for discerning customers.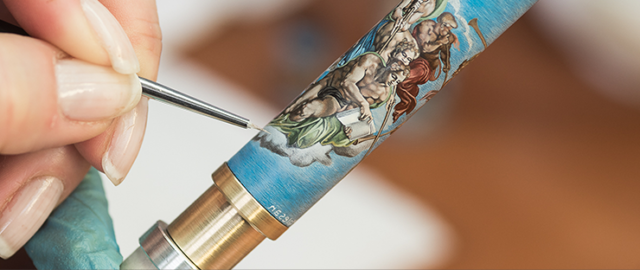 The demand for made-to-measure creations is returning to levels that rival the boom period of the 1920s and 1930s. With this in mind, Montegrappa is pleased to launch its new ATELIER.
The ATELIER offers three writing instruments – Extra Bespoke, Amphora and Arte – as the base for one's personalised pen.
Explore our ATELIER website and have fun navigating through its exclusive collections and endless customisation opportunities.
For More Information:
montegrappa.com
1