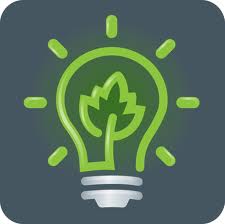 Environmental and social considerations not taken into account
According to a new Centre for Science and Environment (CSE) analysis, the trajectory of granting forest clearances has gone up significantly since January 2013 — whopping rise of more than 70 per cent in clearances
26 per cent projects awaiting clearance. Of total forest land diversion, mining sector accounted for more than 60 per cent.
Ministry is granting clearances even to projects that have earlier been denied clearance or were on abeyance — by diluting clauses.
New Delhi, June 7, 2013: A new analysis by Centre for Science and Environment (CSE) says the Union ministry of environment and forests (MoEF) is approving projects at an unprecedented speed – and even clearing some which had been denied clearance earlier.
Latest information available as per MoEF's own records indicates that since 1981, just after the implementation of the Forest Conservation Act (1980), a total of 23,140 projects have been granted clearance across the country. This constitutes an approval of more than 75 per cent, with only about 6 per cent rejections.
Says Chandra Bhushan, CSE deputy director general: "Our analysis shows the trajectory of granting forest clearances remains very high. Since January 2013, there has been an over 70 per cent rise in clearances granted. A mere 3 per cent projects have been rejected. This completely nullifies industry's contention that environmental norms are being used to hold back industrial projects."
Refused and then cleared
A desperate rush on the part of the ministry to grant clearances is not just evident through the granting of clearances to fresh proposals, but also where projects that have earlier been denied a clearance or were held in abeyance are being cleared by diluting clauses. While granting these clearances, the CSE team finds, the MoEF has overlooked gross violations of the provisions of the Forest Conservation Act; these violations had been duly noted by the ministry's Forest Advisory Committee (FAC), which decides on the clearances.
In Hasdeo-Arand Coalfield in Gujarat, 1,988 hectare (ha) of forest land has recently been cleared for diversion in favor of Gujarat Mineral Development Corporation Limited; the proposal had been rejected by the Committee in June 2010 on the grounds of it being in a no-go area.
In another controversial decision, the Committee approved the diversion of about 1,000 ha of forest land in Raigad Forest Division of Maharashtra. The decision involves a drinking water supply project on the Kalu river proposed by the Konkan Irrigation Development Corporation. The project was rejected during a FAC meeting held in April 2012, on various grounds including initiation of construction work on forest land in violation of the Forest Conservation Act, location of project within seven kilometers from a wildlife sanctuary and ecologically sensitive areas of the Western Ghats, etc.
Such decisions of foregoing the consideration of cumulative impact of projects in the face of pressure from Central and state authorities is becoming more of a trend, rather than being cases in isolation, points out Chandra Bhushan.
FAC: Exercises in inadequacy
The question also is how proactive the FAC is regarding the scrutiny of projects or how much time does the Committee devote to discuss clearances.
A review of the minutes of the meetings of the Committee over the past six months suggests that at most instances, there is a maximum of only 50 to 60 per cent representation of members. Says Chandra Bhushan: "The question thus arises is whether such under-participation creates further inadequacy in the thorough scrutiny of proposals placed before the Committee. Is the Committee serious about the responsibilities it has been entrusted with? These questions need to be urgently addressed by the ministry."