Mumbai: 28th March 2018: Cox & Kings owned MEININGER Hotels and investor LGIM Real Assets (Legal & General) have signed an agreement for a hotel in Glasgow. The hotel will be located on West George Street opposite Queen Street Train Station and will offer 160 rooms and 590 beds. The opening is scheduled for 2020.
Due to its strategic location in the centre of Glasgow, opposite to Queen Street Train Station which is currently undergoing a major redevelopment, many of the city's sights, museums and monuments are within walking distance from the hotel. Equally, there are numerous restaurants, pubs and venues nearby. The Gallery of Modern Art is just a 3-minute walk from the hotel and the Royal Concert Hall just 9 minutes.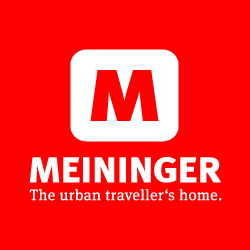 Due to its proximity to the train station, the hotel is well connected to both local and long-distance destinations, with trains running to the north of Scotland and to Edinburgh, which can easily be reached within 40 minutes. The nearest underground station is also just 160 meters from the hotel.
The MEININGER Hotel will have 160 rooms and 590 beds, spread over 5 floors of the new building. The room types will range from classic double rooms through private multi-bed rooms to beds in a dorm room. The public areas such as reception, lobby, lounge, breakfast room and bar as well as a guest kitchen and game zone, which are all typical features of a MEININGER, will be located on the first floor of the building. At basement, ground and mezzanine levels the scheme will also create around 1400 sqm of new retail space.
The hotel in Glasgow will be the second hotel for the MEININGER Group in the UK. MEININGER already operates a hotel in London since 2006.
Hannes Spanring, CEO of the MEININGER Hotels, is pleased about the new project: "Great Britain is a very important market for us and Glasgow as Scotland's largest city is the perfect location for another MEININGER hotel in the UK. The Glasgow hotel is an excellent addition to our portfolio, due to its prime location in the heart of the city centre."
Craig Westmacott, Senior Fund Manager, LGIM Real Assets, said: "We are pleased to be working with MEININGER Hotels as they seek to expand their successful brand into the UK.  This site is an excellent location for a new hotel and together with the redevelopment of Queen Street station will bring significant improvements to this key area of Glasgow city centre."
About MEININGER Hotels:
MEININGER is a subsidiary of Holidaybreak Ltd, a travel group specialising in educational and activity holidays. Holidaybreak Ltd is a subsidiary of Prometheon Holdings (UK) Ltd, which is a part of Cox & Kings Ltd. Cox & Kings Ltd is listed on the National Stock Exchange, the BSE Ltd in Mumbai.
MEININGER is a unique hotel product that combines the service and comfort of an international budget hotel with extra facilities, such as a guest kitchen and a games zone. The central location, high quality furnishings and fair prices appeal to people of all ages and backgrounds. With the right dose of MEININGER humour and an enthusiastic team, MEININGER hotels with their guests from all over the world become a real home away from home.
The bedrooms range from traditional double rooms through private rooms with multiple beds right down to a bed in a dorm room. The hotels are tailored and adapted to the specific location and the market served by the hotel. The unique and flexible design of each hotel makes it possible to appeal to various target groups alike, such as school groups, families, individual travellers and corporate guests.
MEININGER currently operates 20 hybrid hotels in Europe, with a total of 10,492 beds in 12 European cities including Amsterdam, Berlin, Brussels, Copenhagen, Frankfurt/Main, Hamburg, Leipzig, London, Milan, Munich, Salzburg and Vienna. Contracts for 15 new hotels in Berlin, Brussels, Budapest, Dresden, Geneva, Heidelberg, Lyon, Milan, Munich, Paris, Rome, Saint Petersburg, Zurich and now Glasgow have already been signed.
In the 'TREUGAST Investment Ranking 2016', the MEININGER Group achieved an AA rating. The group is headquartered in Berlin.
About Legal & General:
LGIM Real Assets
LGIM Real Assets is a division of Legal & General Investment Management (LGIM), one of Europe's largest institutional asset managers and a major global investor. LGIM manages £983.3bn in assets on behalf of over 3,200 clients (as at 31 Dec 2017), providing products and solutions spanning all asset classes.  LGIM Real Assets, headed up by Bill Hughes, has AUM of £27bn (as at 31 Dec 2017), actively investing and managing assets across commercial property, private residential, infrastructure and property lending and, most recently, corporate credit.
Legal & General Group
Established in 1836, Legal & General is one of the UK's leading financial services groups and a major global investor, with a number of growing businesses in the US. Over fifteen million people worldwide rely on us to help them save for the future and to protect their families and their homes
1