For a Country which prides itself being called as 'Bharat Mata', India has seen a disturbing trend in the rise of Rape and other heinous acts of assaults being committed against Women. The news of a woman or a minor being raped or assaulted has become a common sight in newspapers these days. The rise in this disturbing trend is backed by the numbers issued by National Crime Records Bureau data. As per the National Crime Records Bureau data, 2015, a total of 34,651 rape cases were reported throughout India in 2015. Out of these, 33,098 were committed by someone known to the victim (95% of the cases).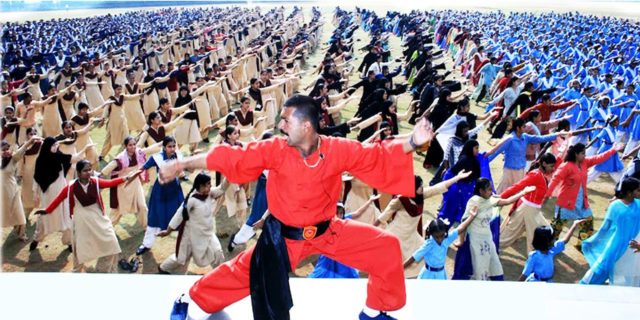 The lesson that we have learnt from some of the widely covered rape cases has been that after every such incident, a group of politicians simply assure strict actions against the offenders. A certain section of society regularly protests through candle light march. Few social degenerates, even have the audacity to blame women's clothing and the rise in the use of mobile phones for such events. In spite of all this, very few people from our society have taken efforts to combat against such social evil.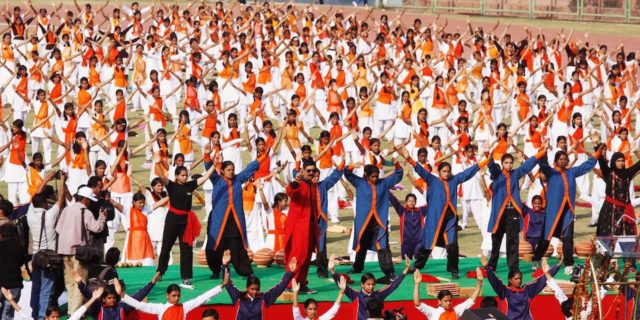 Ask Grandmaster Shifuji Shaurya Bhardwaj, a Pune based Martial Artist, Freelance Commando Trainer and a Motivational Speaker, this number can be reduced only if Self Defence is made compulsory for all the girls across Schools and Colleges in India. "People blame the Government, Police and Law but how many blame themselves for not making self-protection and self-defence training compulsory in India?", questions Shifuji.

Shifuji who started his training at a very tender age, eventually went on to master Asthana yoga, Bhartiya Hat yoga and Kalaripayattu Indian martial arts technique. With a background and expertise in various Martials Arts forms, Shifuji has gone on to develop various customized techniques of Self Defense training. He is the inventor of MITTI- Situation Reaction Tactics Training program specially designed for the Indian armed forces and also the Founder Trustee of Mission Prahar.
Shifuji had founded Mission Prahar in 1999 with the vision to educate and train women in the areas of street survival tactics, in-house protection skills ,self-discipline, self-awareness and self-defense, thereby, empowering women across our nation. He believes that while tools and technology may be useful for women, they cannot be used to completely prevent a crime. He further emphasizes the fact that technology is not available and affordable to women who live in the rural India. More than technology, it is necessary to instill courage and self-belief in women and to teach them how to defend themselves in case of any situation. Shifuji flamboyantly quips "Ab bahut jodh liye haath, ab todna sikho".
The goal of Mission prahar is to build character, courage and to increase the level of confidence in a woman and thereby make her self sufficient in avoiding any assault. Unlike other Self defense techniques which depend upon martial art forms such as Kung-Fu and Karate, Mission Prahar program uses a very reactive based technique which makes a woman defend herself in any situation. Some of the techniques include survival self-defense through accessories like Pen, Hair-Clips, Nail Cutters, ATM and ID cards ,Jooda Stick, Cell Phone, Hand Bags among others.
No certificates or awards are provided at the end of the training, however a lifetime of courage and confidence is built to handle any situation in the future.
Till date, Shifuji has trained over 39 Lakh woman across India through Mission Prahar with the youngest participant being only two and a half year old and the oldest participant being 87 years old. Shifuji welcomes women from any caste, creed, religion or sect to be part of this mission without charging a single penny. Shifuji has trained women across all parts of India starting from Jammu to Kerala. He has set a goal to train at least 1 Crore woman across all age groups in India. It has been learnt from the sources closer to Shifuji that he had sold some of his personal property to keep Mission Prahar rolling in rural areas.
A true patriot and a staunch lover of his Motherland, Shifuji envisions a day when India will no longer have another Nirbhaya and for that he has regularly proposed the government to make self defense mandatory for all the women across India. Through the efforts of Mission Prahar, this goal may soon become a reality.
For women who regularly feel threatened for their safety and security, Shifuji quotes the following lines:
"Woh Kehte hain bebas, hum kehte hain Ab bas!"
3