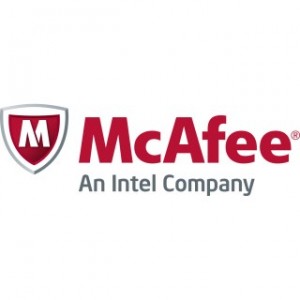 As Web Threats Increase by 20 Percent New McAfee Products Offer Social Network Protection and Enhanced Performance and Scanning Capabilities
India, December 17, 2012 – McAfee today announced significant enhancements to its portfolio of consumer PC security products — McAfee Total Protection 2013, McAfee Internet Security 2013 and McAfee AntiVirus Plus 2013 – with new features that address social network dangers, as well as more powerful performance and scanning functionality.
"According to McAfee Threats Report: Third Quarter 2012, traditional web threats, like suspicious URLs, are growing and saw a 20 percent quarter-over-quarter increase," said Venkatsubrahmanyam Krishnapur, Vice President- Engineering- Consumer and Small Businesses, McAfee. "McAfee's new PC security solutions are uniquely designed and enhanced to offer consumers the optimal protection they need to guard against the barrage of new threats, particularly those surrounding social networks."
McAfee's 2013 PC products include new SiteAdvisor Social software, which color-codes risks that appear within social networking sites for guidance and safety access. If a link becomes risky before a user clicks on it, friends will be warned and protected. Downloaded more than 55 million times a year, McAfee SiteAdvisorsoftware adds safety ratings to browser and search engine results helping protect consumers from the Internet's more than 43 million suspect URLs1.Products also include a new vulnerability scanner that proactively detects vulnerabilities in the operating system and in installed apps. The feature creates a report on the number of discovered vulnerabilities and recommends how best to address them, and also supports the automatic update feature in programs that have that functionality.
Additionally, McAfee's new PC security products feature a redesigned,powerful, and proactive malware detection framework and cleaning capabilities, which cleans PCs faster and more effectively than ever before. An enhanced McAfee NetGuard feature also offers contextually aware anti-bot protection that monitors where applications want to connect and informs the user of suspicious activity. McAfee's consumer products also include a redesigned user interface that supports new touch-friendly Microsoft Windows 8 devices with easier layout and faster navigation.All products are compatible with and offer complete protection for Microsoft's Windows 8 operating system.
About McAfee
McAfee, a wholly owned subsidiary of Intel Corporation (NASDAQ:INTC), empowers businesses, the public sector, and home users to safely experience the benefits of the Internet. The company delivers proactive and proven security solutions and services for systems, networks, and mobile devices around the world. With its Security Connected strategy, innovative approach to hardware-enhanced security, and unique Global Threat Intelligence network, McAfee is relentlessly focused on keeping its customers safe. http://www.mcafee.com
Note: McAfee and SiteAdvisorare trademarks or registered trademarks of McAfee, Inc. in the United States and other countries. Other names and brands may be claimed as the property of others.