The three-day action packed finale to be held from 3 – 5 March at Buddh International Circuit, Greater Noida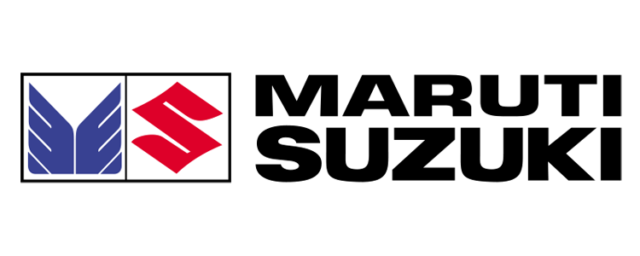 New Delhi / Noida, 1 March 2017: Maruti Suzuki is all set to kick off the Grand Finale of the Maruti Suzuki Indian National Autocross Championship from March 3-5 at Buddh International Circuit, Greater Noida.
After receiving an overwhelming response from its city editions held in Cochin, Bengaluru, Chandigarh, Hyderabad, Gurgaon, Mumbai and Jaipur, Maruti Suzuki Indian National Autocross Championship has become enormously popular, and relishes participation from motor racing fans from all walks of life. Now, the national level Grand Finale will come alive with the rumbling sounds of machines as humans battle it out. The countdown has already begun for the final edition of the nation's biggest entry-level motorsports championship.
The Final Championship round will witness the 24 champions from southern India competing with 24 champions from northern India competing to become Indian National Autocross Champion. Champion will get a brand new Maruti Swift. The first day of the event will be dedicated to local round wherein the motorsports enthusiasts will actively participate to showcase their car racing talent.
Speaking on the sidelines, Mr. Vinay Pant, Assistant Vice President (Marketing), Maruti Suzuki India Limited said, "After receiving a zooming participation from city editions, we are delighted to organize the electrifying national level Grand Finale round of the Maruti Suzuki Indian National Autocross Championship in Greater Noida. We've brought motorsports within the reach of aspiring motorsport enthusiasts over the years and this year with Autocross over 1000 people have experienced the thrill of this crazy sport. As a leader in the automotive space, we believe motorsports completes our offerings to the customers. Through motorsports, we are encouraging racing in a technically competent and safe way, which also adheres to global standards. Autocross has served as a great platform for mushrooming motorsports enthusiasts to showcase their real talent while allowing them to drive cars with no or very little alterations."
For Autocross an enthusiast doesn't really need to have a high end or a modified rally car brand. All they need is to have a car of any company, with or without modifications and most importantly the skill and willpower to perform on the track. The participants will drive over specially designed tracks. Autocross tests the drivers' skills and vehicle handling rather than just the speed. The blend of tight and twisty turn in surface creates enthusiastic pumping experience for the motorsports enthusiast. Introduced in the year 2002, Autocross is the nation's biggest small motorsports format where motorsport beginners are invited to test their skills and emerge as the winner of the coveted title.
Maruti Suzuki Motorsports
Motorsport has always been one of the most challenging and enduring sports for mankind. Over the years Maruti Suzuki has fed the passion of car race fanatics, with extensive motorsport activities in India, starting with the Maruti Suzuki Raid de Himalaya followed by Maruti Suzuki Desert Storm, Maruti Suzuki Dakshin Dare and Maruti Suzuki Autocross.