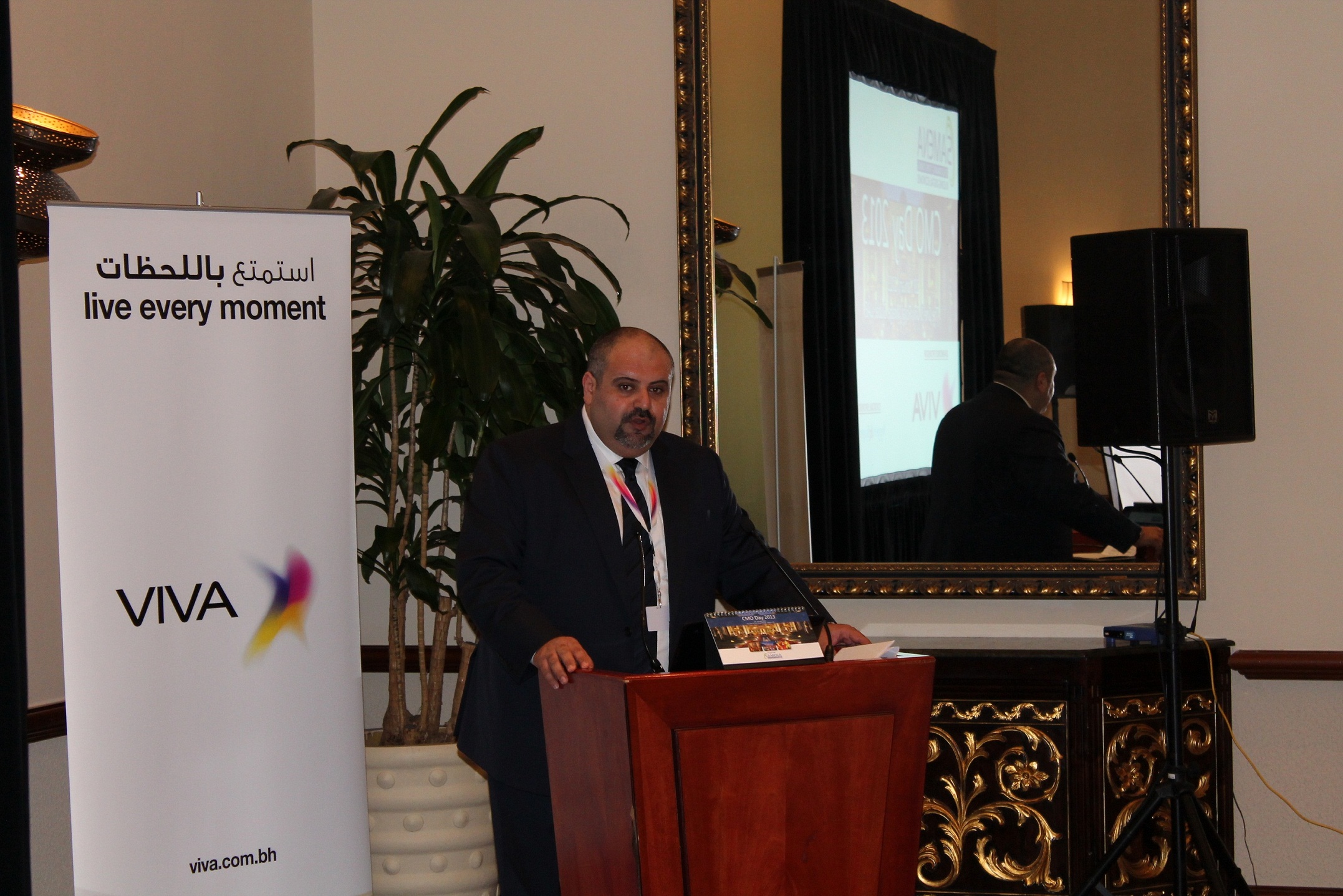 Inaugural CMO Committee meeting encourages industry-wide collaboration to re-interpret impact of global marketing trends on the MENA Region
Dubai – UAE, February 05, 2013: The SAMENA Council CMO Committee recently held its first annual Chief Marketing Officer Day, an important initiative that highlights the need to influence regional perspectives on achieving marketing excellence within the telecommunications industry.
Attended by CMO's from several leading region organizations such as Axis, Batelco, Etisalat, Ericsson, Kalimat Telecom, Omantel, Sudatel Telecom and VIVA Bahrain among others, the CMO Day provided an opportunity to discuss topics imperative for the development of the regional telecoms industry.
Bocar A. Ba, SAMENA Council's recently appointed CEO said, "CMO's are responsible for not only building strong brands but also ensuring growth in revenues in highly competitive environments; and hence regional telecommunications CEO's have identified the need and importance of their marketing officers to converge, share ideas and explore collaborative efforts. Having realized this need, SAMENA Council launched the CMO Committee last year to provide the regional telecommunications industry with a forum for sharing best practices, innovation and ideas; advocacy for regulatory agenda; and to provide networking opportunities."
"This CMO Day is the first initiative by the SAMENA Council CMO Committee, and sets the precedent for several future initiatives that, with the support and involvement of our members, will aim to not only contribute to the development and growth of the telecommunications industry, but also advocacy for policy making and regulatory changes", added Bocar.
Andrew Hanna, CCO, VIVA Bahrain and Chairman CMO Committee, SAMENA Council during his introduction speech on the goals and objectives of the Committee stressed on the importance of achieving greater marketing efficiencies and excellence within the telecommunications industry of the MENA Region. Encouraging all those present to share ideas and participate in the discussions, Andrew added, "The CMO day is a great opportunity for all of us gathered here today to identify new means of engagement between our organizations, to take our businesses and the regional telecom industry from strength to strength."
CMO's of today are faced with many challenges due to the dynamic and rapidly evolving regional telecommunications industry, as is the case with customers' needs and demands. "The environment that we operate in today requires tactics, diligence, and awareness of value creation by understanding the changes that are taking place around us. We need to share our diverse experiences, jointly tackle challenges and analyze the impact of global marketing trends in the MENA region in order to shape the marketing capabilities of the regional operators", added Andrew.
Some of the topics that were discussed included Digitization, Smart Business, Emerging Market Trends—including those associated with multi-brand strategies, 4G technology adoption, social media, customer behaviour, Return on Investment, and Value-Creation for the entire ICT ecosystem. The day's events were sponsored by VIVA Bahrain and Peppers & Rogers Group.
About SAMENA Telecommunications Council
SAMENA (South Asia-Middle East-North Africa) Telecommunications Council is a tri-regional, non-profit telecommunications industry association that represents over 40 telecommunications operators in 25 markets, representing an aggregate subscriber base of 700 million mobile users, 79 million fixed-line users, and 22 million broadband users. The Council's membership embodies a community of telecoms operators, manufacturers, government bodies, academia, and leading global management consultancy organizations. SAMENA's Board of Directors and member companies include the largest regional operators and global multi-network operators as well as new competitive entrants. SAMENA focuses on digitization and broadband investment policies, and aims to promote beneficial regulation and governance that further industry evolution, as well as cooperation among key ICT industry stakeholders.