New Delhi, October 7th, 2015 – A world of fantasy, creativity and entertainment is coming onboard Royal Caribbean International's Mariner of the Seas next January, when it plays host to Asia's first cosplay festival at sea.  Organised by The Singapore Cosplay Club to celebrate its 15th birthday, "COSFEST SEA: The Rising Tide" is a special 3-night weekend cruise from January 8 to 11 from Singapore to Kuala Lumpur (Port Klang).  It features the region's top cosplayers for the championship and exciting cosplay entertainment and activities, which is expected to draw hundreds of cosplay fans from around the region.
Stephanie Loh, President of The Singapore Cosplay Club said, "COSFEST SEA: The Rising Tide is the start of a brave new adventure for us at the Singapore Cosplay Club and COSFEST! We aim to be the most fun and exciting cosplay-themed cruise in the world!"
Mrs Ratna Chadha, Chief Executive, TIRUN Travel Marketing and exclusive India representative of Royal Caribbean International added "Royal Caribbean International has always been ahead of the curve when it comes to enthralling entertainment options at sea. By bringing the Cosplay festival on board the Mariner of the Seas, the cruisers get an exclusive chance to witness and enjoy this experience. This one-of-its-kind themed cruise raises the bar for the industry as a whole, and presents a uniquely engaging on-board experience for cruisers across age groups."
The biggest highlight of this theme cruise is the Asia Cosplay Meet Championship which will feature three contestants from eight countries and territories namely China, Indonesia, Japan, Korea, Philippines, Singapore, Taiwan and Thailand vying for the top spot.  This will be open for public viewing for all the guests onboard to catch the action.  There is also a special preview before the competition begins.  More details on the contestants will be unveiled at a later stage.
Onboard, the cosplayers will also have chances to mingle with one another and discover about different cosplay cultures.  As for the guests, they are welcome to join in the mood in their own cosplay outfits.  Moreover, they can even get up close and personal encounters with celebrity cosplayers such as Neneko from Taiwan who will be onboard to offer photo opportunities and autograph sessions.
Other activity highlights open to public include:
The cosplayers will be dressed up as popular Anime characters parading down the Royal Promenade.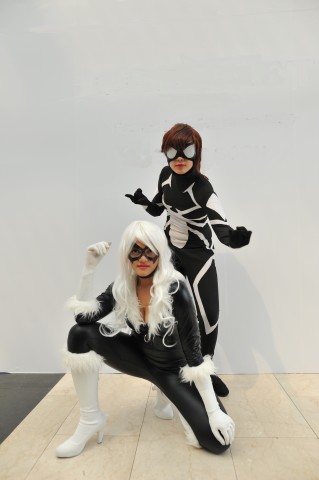 The guests can enjoy drinks there where many characters will appear to serve them delectable cafe treats.
Popular character costumes will be available for guests to dress up their children for photo taking.
The contestants will be spontaneously appearing throughout the ship dressed in different costumes.
The theme cruise packages are now on sale at the Singapore Cosplay Club's website. The Interior Stateroom package goes for SGD 460 (including taxes of SGD 131) and the Balcony Stateroom package is at SGD 633 (including taxes of SGD 132).  Customers who purchase these packages will be entitled to a specially designed COSFEST SEA souvenir and specially allocated seating at the Cosplay Café.  They will also be granted special access to events such as the Private Cosplay Photoshoot and Sounds of Cosfest Singing Party. Interested parties can visit www.sgcosplayclub.org to book.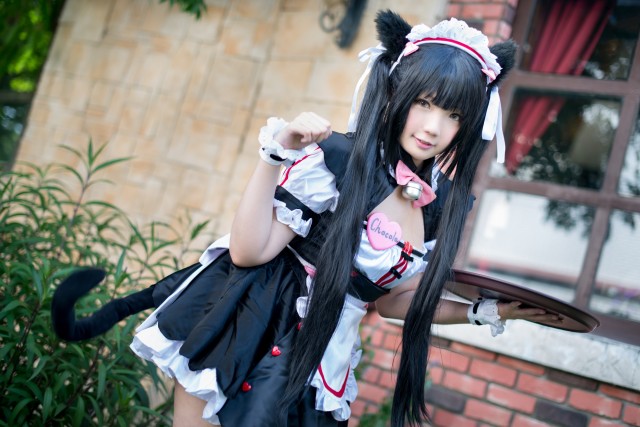 Onboard Amenities and Activities
The 15-deck Mariner of the Seas with a total capacity of 3,807 guests, is the largest and most innovative ship based in the region, which will be returning to Singapore in October to start a new season.  She offers a wide range of activities and entertainment onboard including the iconic ice-skating rink, full-sized sports court, DreamWorks Entertainment and Royal Promenade, a boulevard of boutiques and cafes that appeal to guests of all ages.  Together with a series of special theme cruises lined up such as "COSFEST SEA: The Rising Tide", Mariner of the Seas aims to create more attraction and excitement for cruising among vacationers in Asia this coming season.
About Royal Caribbean International
Royal Caribbean International is an award-winning global cruise brand with a 46-year legacy of innovation and introducing industry "firsts" never before seen at sea. The cruise line features an expansive and unmatched array of features and amenities only found on Royal Caribbean including, jaw-dropping, Broadway-style entertainment and industry-acclaimed programming that appeals to families and adventurous vacationers alike. Onboard, guests are catered to with the cruise line's world-renowned friendly and engaging Gold Anchor Service by every staff and crew member. Royal Caribbean has been voted "Best Cruise Line Overall" for 12 consecutive years in the Travel Weekly Readers Choice Awards and named the "Best Cruise Operator" for 7 consecutive years at the TTG Travel Awards.
The cruise line sails 23 of the world's most innovative cruise ships to the most popular destinations in Bermuda and the Caribbean, Europe, Canada and New England, Alaska, South America, Asia, and Australia and New Zealand. Media can stay up-to-date by following @RoyalCaribPR on Twitter, and visiting RoyalCaribbeanPressCenter.com.
About TIRUN Travel Marketing
TIRUN Travel Marketing is the exclusive India Representative for Royal Caribbean Cruises Ltd. with a portfolio of 3 of its cruise brands including Royal Caribbean International, Celebrity Cruises and Azamara Club Cruises. A leading travel marketing company, TIRUN Travel Marketing has been representing Royal Caribbean Cruises Ltd. in the country since 1993 and continues to successfully undertake exclusive marketing and sales for the various brands while also providing operational support pan-India. Headquartered in New Delhi, the company has proprietary offices in Mumbai, Ahmedabad, Bangalore and Chennai as well as representative presence in Kolkata.
Recognized as India's premier cruise counsellors, in 2013, TIRUN Travel Marketing celebrated 20 years of its partnership with Royal Caribbean Cruises Ltd. in India.