World Economic Forum Annual Meeting 2019 to focus on "Globalization 4.0: Shaping a Global Architecture in the Age of the Fourth Industrial Revolution"
The meeting gathers more than 3,000 participants from over 110 countries and more than 65 heads of state/government and top international organizations
Share your voice by joining the Globalization 4.0 video campaign at www.weforum.org/globalization4
More information at www.weforum.org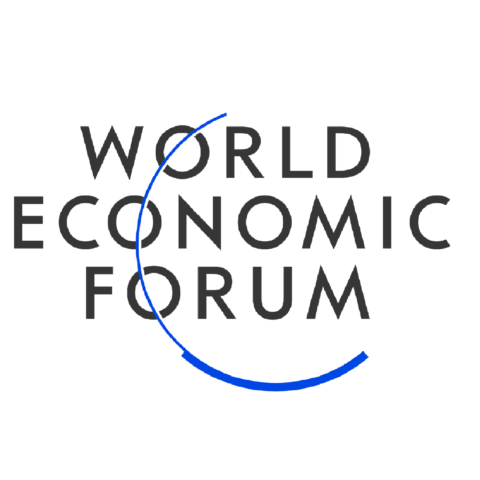 Geneva, Switzerland, 15 January 2019 – The World Economic Forum Annual Meeting 2019 will take place on 22-25 January in Davos-Klosters, Switzerland. The meeting brings together more than 3,000 leaders from business, government, civil society, academia, arts and culture, and media, as well as the foremost experts and young leaders from all over the world.

Convening under the theme, Globalization 4.0: Shaping a Global Architecture in the Age of the Fourth Industrial Revolution, the purpose of the meeting is to identify new models for peace, inclusiveness and sustainability to suit a world where further global integration is inevitable and where existing models of global governance struggle to foster concerted action among the world's powers.

"This fourth wave of globalization needs to be human-centred, inclusive and sustainable. We are entering a period of profound global instability brought on by the technological disruption of the Fourth Industrial Revolution and the realignment of geo-economics and geopolitical forces. We need principals from all stakeholder groups in Davos to summon the imagination and commitment necessary to tackle it," said Klaus Schwab, Founder and Executive Chairman of the World Economic Forum.

The programme of this year's Annual Meeting expands on the theme in depth and breadth across more than 350 sessions, nearly half of them webcast. Sessions are organized in a series of global dialogues:

A global dialogue on geopolitics in a multiconceptual world to enable candid and constructive discussion on how to drive future cooperation along with a global dialogue on peace and

A global dialogue on the future of the economy to better reflect the structural changes inherent in the Fourth Industrial Revolution, and achieve sustainable growth and long-term societal well-being

A global dialogue on industry systems and technology policy to define the principles for new and emerging technologies to ensure that they are underpinned by a values-based framework

A global dialogue on risk resilience to promote systems thinking to radically improve our collective management of the key environmental systems and to ensure adequate digital cybersecurity

A global dialogue on human capital and society to revisit the notion of work and well-being and to move away from consumption and materialism to a more humanistic focus

A global dialogue on institutional reform to rethink the global institutional frameworks that emerged in the 20th century and adapt them to ensure relevancy for the new political, economic and social context
To learn more about the work of the World Economic Forum and its constituents to address today's global challenges, click here.

Top political leaders taking part are: Ueli Maurer, President of the Swiss Confederation 2019 and Federal Councillor of Finance of Switzerland; Shinzo Abe, Prime Minister of Japan; Jair Bolsonaro, President of Brazil; Angela Merkel, Federal Chancellor of Germany; Wang Qishan, Vice-President of the People's Republic of China; Giuseppe Conte, Prime Minister of Italy; Pedro Sanchez, Prime Minister of Spain; Barham Salih, President of Iraq; Mohammad Ashraf Ghani, President of the Islamic Republic of Afghanistan; Sebastian Kurz, Federal Chancellor of Austria; Ivan Duque, President of Colombia; Abiy Ahmed, Prime Minster of Ethiopia; Leo Varadkar, Taoiseach of the Republic of Ireland; Benjamin Netanyahu, Prime Minister of Israel; Faiez Al Serrag, Prime Minister of Libya; Mark Rutte, Prime Minister of the Netherlands; Jacinda Ardem, Prime Minister of New Zealand; Erna Solberg, Prime Minister of Norway; Rami Hamdallah, Prime Minister of the Palestinian National Authority; Martin Alberto Vizcarra Cornejo, President of Peru; Paul Kagame, President of Rwanda; Cyril M. Ramaphosa, Prime Minister of South Africa; Yoweri Kaguta Museveni, President of Uganda; Nguyen Xuan Phuc, Prime Minister of Viet Nam; and Emmerson Mnangagwa, President of Zimbabwe.

Leaders from International Organizations include: Antonio Guterres, Secretary-General, United Nations; Michelle Bachelet, UN High Commissioner for Human Rights; Patricia Espinosa Cantellano, Executive Secretary, United Nations Framework Convention on Climate Change (UNFCCC); Kristalina Georgieva, Chief Executive Officer, World Bank; Filippo Grandi, United Nations High Commissioner for Refugees; Roberto Azevedo, Director-General, World Trade Organization (WTO); Angel Gurría, Secretary-General, Organisation for Economic Co-operation and Development (OECD); Christine Lagarde, Managing Director, International Monetary Fund (IMF); and Jens Stoltenberg, Secretary-General, North Atlantic Treaty Organization (NATO).

Leaders from civil society are: Yasunobu Aihara, General Secretary, Japanese Trade Union Confederation (Jtuc-Rengo); Sharan Burrow, General Secretary, International Trade Union Confederation (ITUC); Winnie Byanyima, Executive Director, Oxfam International; Jennifer Morgan, Executive Director, Greenpeace International; Denis Mukwege, Founder, Panzi Foundation, 2018 Nobel Peace Laureate; Kenneth Roth, Executive Director, Human Rights Watch; Marco Lambertini, Director-General, WWF International; Delia Ferreira Rubio, Chair, Transparency International; Maria Ressa, Chief Executive Officer and Executive Editor, Rappler.com; Elizabeth H. Shuler, Secretary-Treasurer and Chief Financial Officer, American Federation of Labor and Congress of Industrial Organizations (AFL-CIO); Peter Sands, Executive Director, The Global Fund to Fight AIDS, Tuberculosis and Malaria (GF); Debbie Stothard, Secretary-General International Federation for Human Rights (FIDH); and Luca Visentini, General Secretary, European Trade Union Confederation (ETUC).

The Co-Chairs of the Annual Meeting 2019 are: Basima Abdulrahman, Founder, KESK Green Building Consulting, Iraq, and World Economic Forum Global Shaper (Ebril Hub); Juan David Aristizábal, Co-Founder, Todos por la Educación, Colombia, and World Economic Forum Global Shaper (Bogota Hub); Noura Berrouba, Member of the Governing Body, European Youth Parliament, Sweden, and World Economic Forum Global Shaper (Stockholm Hub); Julia Luscombe, Director of Strategic Partnerships, Feeding America, USA, and World Economic Forum Global Shaper (Chicago Hub); Mohammed Hassan Mohamud, Zonal Chairman, Kakuma Refugee Camp, Kenya, and World Economic Forum Global Shaper (Kakuma Hub); and Satya Nadella, Chief Executive Officer, Microsoft Corporation, USA; and Akira Sakano, Co-Founder and Communication Director, RDND, Japan, and World Economic Forum Global Shaper (Osaka Hub).

In addition to record participation from the public sector, the private sector will be represented by more than 1,700 leaders. Civil society is represented by almost 900 leaders from NGOs, social entrepreneurs, academia, labour organizations, faith-based and religious groups and media. The Annual Meeting is the foremost global gathering representing younger generations, with 50 members of the Forum's Global Shaper Community, aged between 20 and 30, and 100 Young Global Leaders, under the age of 40, participating. Find out more about the participants, including gender, sector, region, nationality and age here: http://wef.ch/am19graphic

Join the conversation – extending the discussion about the new global architecture, we invite the public to share their thoughts and perspectives via the Globalization 4.0 video campaign, which will feature short videos (60-90 seconds long). Check out the questions here at www.weforum.org/globalization4. The best responses will be featured on the Forum's Instagram, Twitter, Facebook and LinkedIn channels. The hashtag for the project is #globalization4.