Innovative multi-platform & multi-format coverage on budget day for domestic and global investors
January 31st, 2018 – Bloomberg|Quint, India's premier business and financial news brand, has focused on the need for bringing back confidence in the economy, as the core issue that should be addressed in the Union Budget 2018.
Why Confidence Is key ?
The Indian economy has been subject to structural stress in the last year, with the GST roll-out, the large NPA issue in the banking sector, and slowing GDP growth causing an overhang of uncertainty and muted business confidence. This inturn led to reduced private investment, challenges to India's employment growth and future of its fiscal health also emerged. In this context, investors and business leaders are looking for tangible signals from the government to enhance confidence so that they can invest in growth and create the virtuous cycle of employment, income, and consumer demand, as well as drive innovation and entrepreneurship. Moreover, with general elections early next year, there are concerns that populism may overshadow policy measures.
Power-packed Budget Day
On Budget day, Bloomberg|Quint will bring together top decision-makers i.e. CEOs and entrepreneurs, global and domestic investors, top economists and policy commentators, sector experts on one end and the voice of the citizens on the other.
Bloomberg|Quint's mobile-first coverage will include Live streaming on BQ Live, India's first digital business news streaming service, apart from published articles, op-eds, video, e-books, data infographics and charts, Live chats, polls and contests. The content will be powered with high-impact AR graphics from its state of the art newsroom. Apart from bloombergquint.com, its coverage will be Live and exclusive across top social platforms Facebook, Twitter, Yahoo, YouTube and leading OTT platforms such as Hotstar, Vodafone Play, Yupp TV, Zenga TV, Nexgtv and more. Global marquee investors will witness the budget on Bloomberg|Quint's Live stream on the bloomberg terminal. Bloomberg|Quint's budget coverage is also available on leading content platforms such as Dailyhunt, Markets Mojo, Yahoo, Sify Finance, Jio Chat, JioXPressnews, Just Dial Social and The Quint.
With a strong emphasis on user engagement and interactivity, Bloomberg|Quint will also be deploying special budget editions of its fast growing suite of 'opt-in' services including the much acclaimed BQ Daily Newsletter, its pioneering WhatsApp news alert and stock search service, the 'All You Need to Know' podcast, notifications and more. Cumulatively, these services already engage over 2 lac users daily.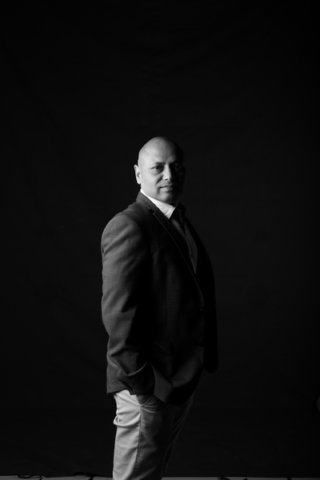 Speaking on this, Anil Uniyal, CEO, Bloomberg|Quint, said, "Our editorial focus on confidence sets a bold agenda for the budget and cuts to the heart of the opportunity and challenge facing our economy. Further, we are delighted to see the strong consumer and advertiser response to our budget offering. As a brand, we have come a long way in a very short time. With over 2 million monthly users, an ever-expanding multi-platform presence across all top social, OTT and aggregator platforms, a rapidly growing suite of user products and innovations like AR graphics, WhatsApp news services and commercial partnerships with over 30 marquee brands. We are ready for the next phase of our growth as we build on our vision of being a premium, digital-first brand of choice for leaders."
Bloomberg|Quint has launched a multi-channel consumer campaign to amplify its agenda for the budget and partnered with LIC of India to present its budget coverage in association with Capital First, Lodha, and Hafele.
Bloomberg|Quint reaches more than 2 million monthly users across its on-site and partner platforms. More than 50% of Bloomberg|Quint's audience comprises of C-level executives and entrepreneurs. During Budget 2017, Bloomberg|Quint delivered over 50 million in reach, including 15 million video views and more than 25k shares on social media, ahead of several legacy players in the space. (Source: Google Analytics, Partner & Social Analytics). It was also recently rated as the most viewed business news brand on Facebook amongst new-age publishers. (Source: Vidooly, Facebook Video Report) and has been voted 'Business Website Of The Year' (Digipub Awards 2017)
About Bloomberg|Quint:
Bloomberg|Quint, a partnership between Bloomberg Media and Quintillion Media, is India's premier multi-platform business and financial media company. Bloomberg|Quint harnesses the unrivalled global resources of Bloomberg with Quintillion's deep market experience in its platform straddling broadcast, digital, live events to serve high quality business news, insights and trends to consumers. Bloomberg Media is the consumer-facing media organization of Bloomberg L.P – the World's leading multi-platform media company for business and finance, which draws on the editorial resources of 2,400 journalists in more than 150 bureaus in 73 countries. Quintillion Media is one of India's fastest growing digital content companies. With its flagship product Thequint.com in English and Hindi (Hindi.thequint.com), it has pioneered a new form of digital journalism and storytelling for the mobile-first, social native consumer. Log onto www.bloombergquint.com and follow us @bloombergquint