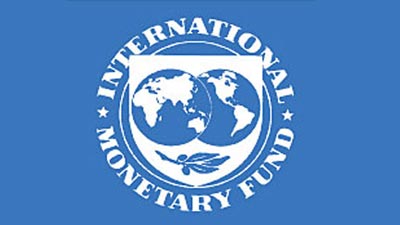 Remarks by IMF Deputy Managing Director, Mr. Mitsuhiro Furusawa
London Conference on Supporting Syria and the Region
London, February 4, 2016
As Prepared for Delivery
Thank you for the opportunity to be with all of you today at this important conference. This event comes at a critical time for the MENA region, where many countries are affected by violent conflicts and their spillovers. They urgently need the continuous and stepped-up support of the international community.
At the outset, on behalf of the IMF, let me express my appreciation to the authorities of Jordan, Lebanon, Turkey, and other countries in the region that have been hosting refugees from Syria for the past few years. In offering safe haven to people fleeing from violence, these countries have been providing an important and noble public good for the international community. The scope of their efforts has been extraordinary: officially registered Syrian refugees in Jordan and Lebanon account for about 10 percent and 25 percent of their total populations. And it is important to remember that these countries opened their doors at a time when their economic, social, and political outlook was quite challenging even abstracting from the refugee surge.
Let me focus on three points today:
First, the Fund welcomes the efforts of the international community to support countries in the MENA region that host refugees from Syria and other conflicts. I hope that this conference and its associated initiatives will become a milestone in helping Jordan, Lebanon, Turkey, and others in meeting the needs of their sizeable refugee populations. We must support them in addressing their significant economic and social pressures which have been building as a result of their humanitarian engagement.
Second, it is important to keep an eye on the implications of new financing for the debt outlooks in the region. Given the high debt levels in some countries, I would like to reiterate the importance of providing financial support for hosting refugees in the form of grants or on highly concessional terms. Experience has shown over and over again that unsustainable levels of debt can have major implications for a country's economic stability and development, which, in turn, is a major prerequisite for social and political stability.
And finally, I can assure you that the IMF will continue to be a strong partner for the region in ensuring macroeconomic stability and fostering inclusive growth. We have built on the Fund's stepped up engagement with the MENA region in recent years, providing policy advice, capacity building support, and financing to support many countries' economic transformations and to address spillovers from violent conflicts. These activities have contributed to maintaining macroeconomic stability and avoiding recessions in a challenging economic and political environment. The successful Fund-supported program—of about $2 billion—with Jordan during 2012–15, which was adjusted to address refugee-related spending needs, greatly reduced Jordan's external and internal imbalances and helped restore financial stability. Currently, we are engaged in a discussion with the Jordanian authorities on a successor program. By focusing on enabling strong policy frameworks, which could help catalyze support from the international community, we will remain a crucial partner in assisting countries' efforts to successfully face these challenges.
Thank you.