Concert collaboration dedicated to Global Peace and Cultural Understanding by
IDAKI SHIN AND MADAM KEIKO KOMA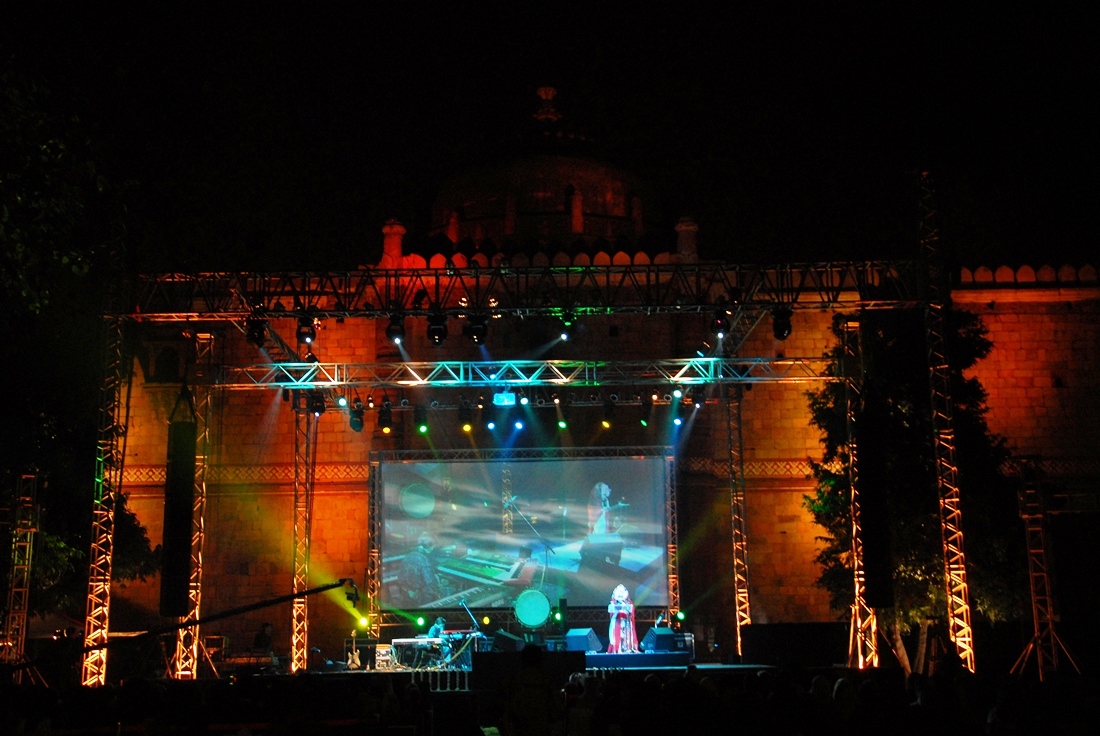 New Delhi, 3rd December 2012: Spreading the noble message of global peace and cultural understanding through elegant music compositions and poetic narrations on the land of Koguryo, renowned social workers and gifted music maestros Keiko Koma (a direct descendant of the ancient kingdom of Koguryo) and Idaki Shin finally brought their global initiative, Legends of Koguryo Rediscovered to India on 2nd December 2012 at Purana Quila, New Delhi.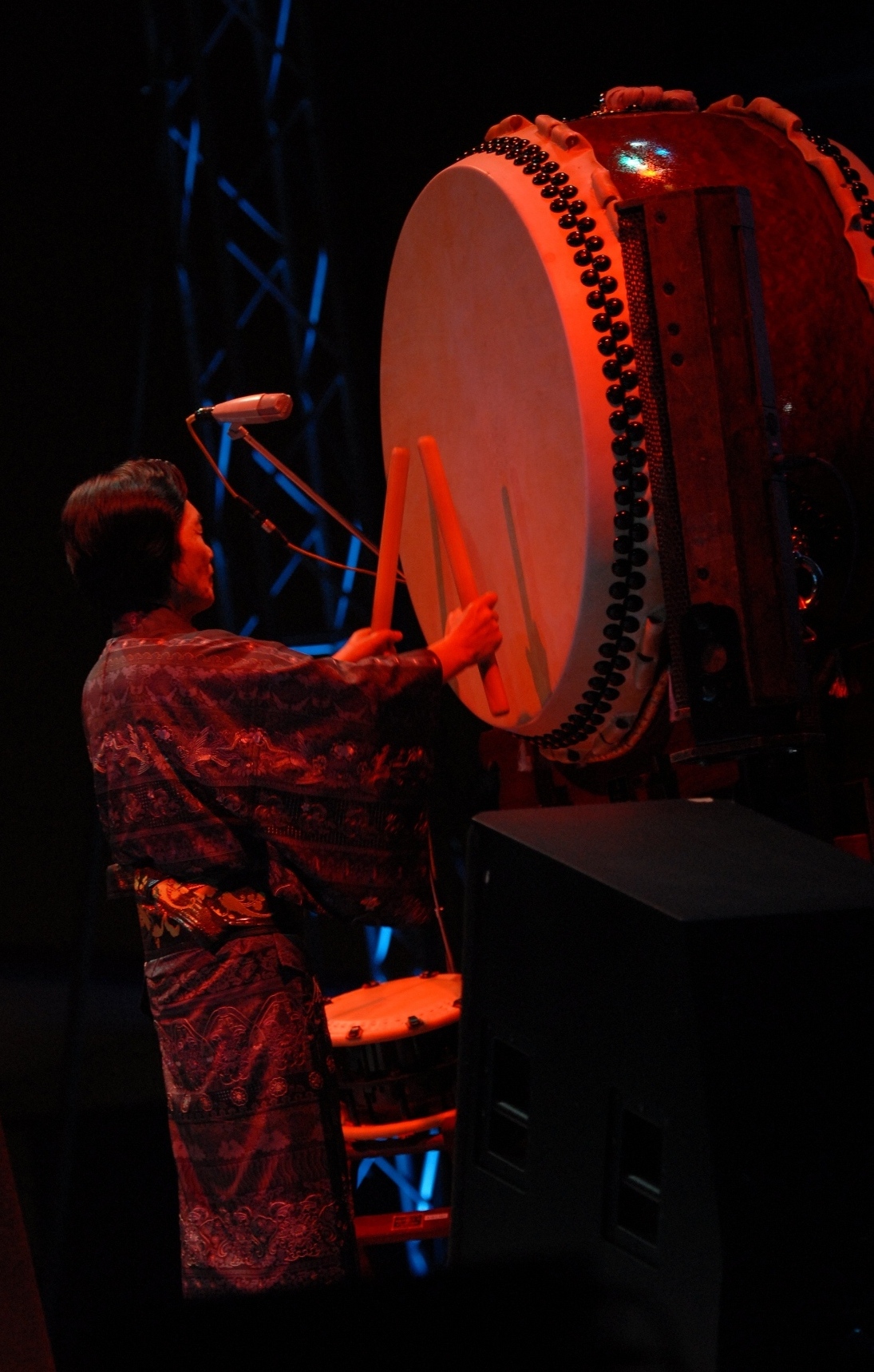 Throughout the city and the country, Keiko Koma's poems and Idaki Shin's music compositions imbued the air of the historic ruins of Purana Quila with an overwhelming sense of promoting preservation of cultural treasures and harmonious living. The concert supports community development efforts by the Joy James Educational Trust, India– which works in the field of poverty upliftment & child development.
For the concert, Madam Keiko Koma also designed and manufactured marbling costumes inspired by the tales of the land of Koguryo for all the children of Joybells School, Dehradun. In this respect she says, "I have always been able to connect with India's passion for cultural harmony and peace. I created marbling costumes in the style of a traditional Japanese Kimono for Indian children who have participated in the concert. Wind, water and light were mingled to manifest the unique and extremely dramatic pattern in the world that made me feel the vast universe."
Over the years, this much acclaimed concert has been staged as many as 106 times at various culturally rich locations around the world such as Azerbaijan, Iran, Japan, Armenia, Lebanon, Gerogia, Syria, Russia etc. Excited at bringing this unique musical peace movement to India, Idaki Shin says, "I am thrilled about bringing our concert to the land that recognised its foundation in the theory of non-violence. India has been one of our most interesting chapters yet."
 About the artists
Keiko Koma: The founder and the representative of NPO KOMA, Ms. Keiko Koma is the direct descendant of the ancient kingdom called Koguryo in East Asia. She inherits the nature of the kings of Koguryo, its creative power, excellent traditions, glorious expansion and painful life of exile to Japan after its destruction in the 7th century AD. Following the extraordinary talent of a shaman king, she actively visits various parts of the world every year and creates unique poems as messages of Heaven, Earth and Human civilizations in the past, present and future. She is currently giving globally her poetic performance as a joint concert program with Idaki Shin under the name of "Legends of Koguryo Rediscovered".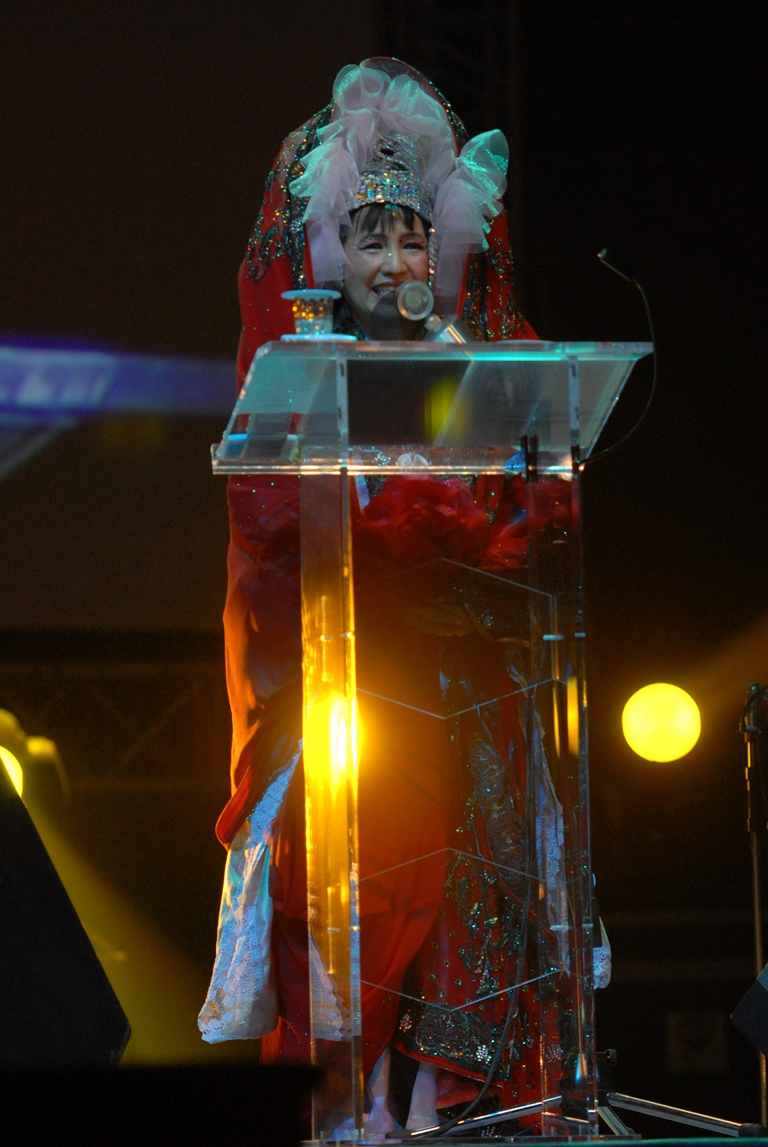 Idaki Shin: In 1971 he began a professional career as a specialist in social welfare. For a period of 8 years he worked in one of the most advanced homes for the aged in Tokyo, where he planned and implemented a new life-care system. This provided the basis for various official services and facilities that can be seen in operation today. From around the age of 20, he pursued studies into the fundamental questions of human life, such as what is the true meaning of health, and how one can liberate oneself from burdens and exercise one's own creativity, etc. At a later stage of his unique investigation, he discovered how to do this through piano improvisation, and has given more than 230 concerts throughout Japan and various countries. These have provided audiences the opportunity to experience the immanent beauty of life and to regain the vitality to pave a way for the future.
About NPO KOMA, Japan
A Non Profit Organization, NPO KOMA wishes to contribute to global peace by promoting understanding of human nature transcending any racial or cultural differences. In this respect it has been organizing concerts by artist Idaki Shin and its representative Keiko Koma, as a means to realize dialogue among the hearts and souls of people all over the world. The majority of these concerts have been commissioned and organized with support of governmental and official bodies. Further, it is expanding its range of activity to actual social projects, such as: an international commercialization of Ethiopian wild coffee, under the brand name of Andromeda Ethiopia; a support program to an orphanage center in Addis Ababa; participating to establish a business college and a library in the war damaged city of Tyre, Lebanon; an emergency aid program to the Bam earthquake disaster in Iran, and to a drought stricken area of Ethiopia; a big scale water supply project for the entire habitants in the town of Gode, in the drought stricken southern part of Ethiopia and support for the recent Tsunami stricken area in Japan.
About Joy James Educational Trust, India
Joy James Educational Trust, India is the responsible entity behind a unique initiative in Dehradun towards educating the underprivileged, the JOYBELLS SCHOOL. Located in Uttarakhand, the Joybells School is a volunteer-based organization that seeks to improve the lives of children who otherwise would receive no education; therefore severely limiting their options in life. The school strives to maintain the delicate balance between providing a warm, caring environment for its students with the serious task of offering a competitive world-class education. Eventually Joybells will host and educate about 200 children with the aim of providing them with a strong foundation preparing them for the future.