Celebrate the dawn of a new Sky over Delhi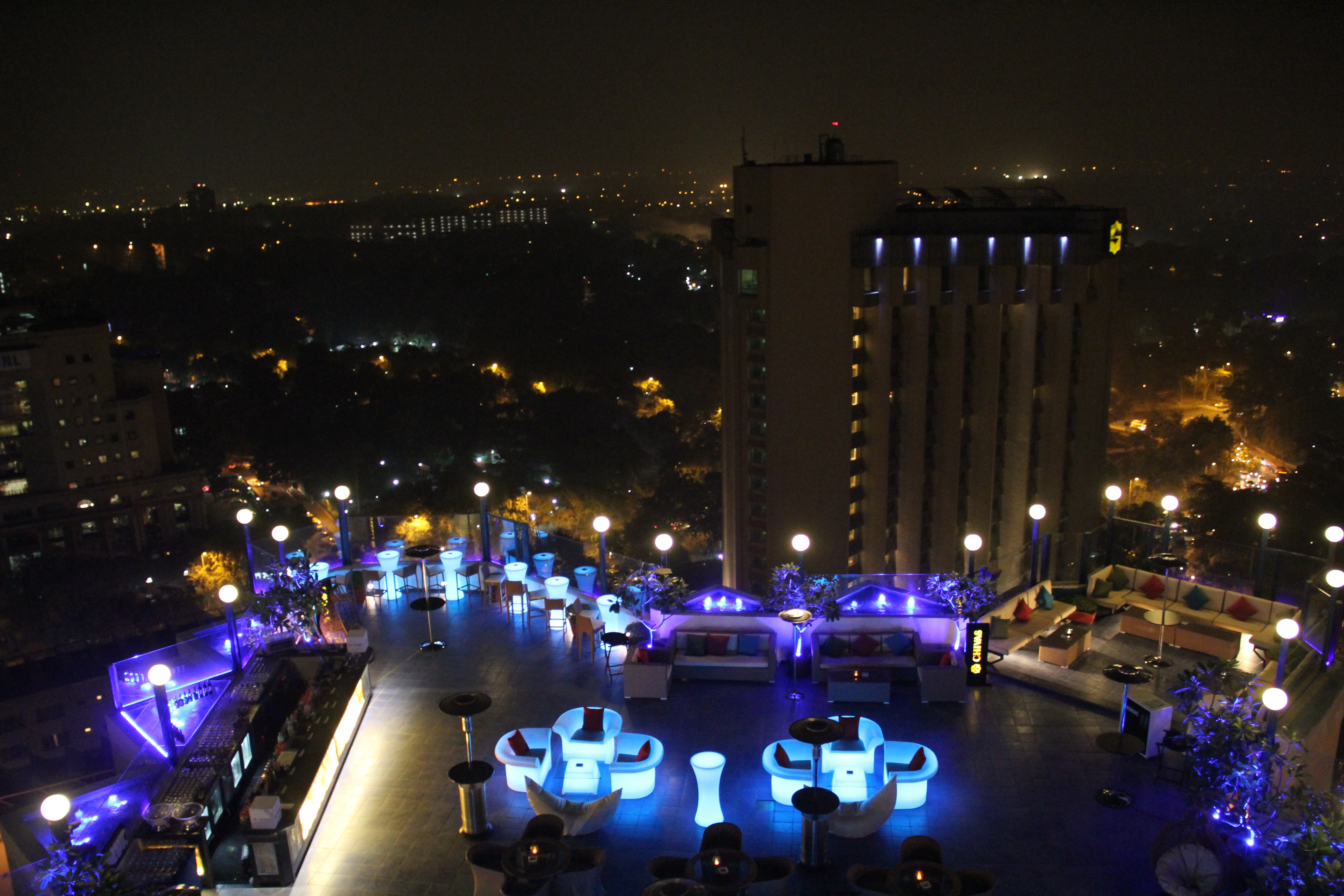 New Delhi, November 2014: The launch of 'Sky Lounge Bar & Grill', New Delhi's highest lounge with the largest open bar top place amongst much fanfare and aplomb on Friday, November 21, 2014. 'Sky' is situated on the top floor of Hotel The Royal Plaza, a luxury property situated in the heart of the national capital, on Ashoka Road.
'Sky' is spread across an expanse of 18,000 sq. ft., divided between two interconnected spaces, the Moon Bar and the Presidential Lounge. The strategic location of the venue provides a panoramic 360 degree view of the scenic city, with key highlights including Jantar Mantar, Lotus Temple, India Gate, Rashtrapati Bhavan and Qutub Minar, amongst other significant landmarks in the city.
Present at the launch was Mr. Vikram Mittal, Managing Director of the Litolier Group, the parent company of Hotel The Royal Plaza. Commenting on the occasion, he said, "We are proud and excited to announce the launch of the highest and largest lounge bar and grill in the city. 'Sky' is our endeavour to bring to this magnificent city a venue that celebrates its spectacular beauty and heritage, and to provide to our guests a space to relax and reconnect with friends and family, while indulging in our exclusive offerings in a truly splendid setting."
Talking about the concept behind Sky, Mr. Faisal Nafees, Director Food & Beverage, Hotel The Royal Plaza stated, " 'Sky Lounge Bar & Grill' draws its concept from the open sky. The sky represents transcendence – an opportunity to dream of experiences beyond the realm of the ordinary. With this inspiration, 'Sky' aims to present transcendence to the face of hospitality by providing a space that is as limitless, as dynamic, yet as eternally beautiful, as the open sky. Showcasing different forms of live entertainment and the arts, including dance, drama, music, design etc., while also offering unparalleled food & beverage, 'Sky' seeks to break the boundaries of the conventional and attain true transcendence by curating events which have never been experienced before."
Positioned as a premium lifestyle destination, 'Sky' encompasses state-of-the art facilities and amenities, including a vast open-air space, which can be used flexibly for hosting a variety of small and large scale events, larger-than-life projection screens, enchanting water features and an advanced viewing telescope, amongst others. Along with this, 'Sky' features unmatched food & beverage offerings, with cuisine that celebrates the numerous millennia and dynasties of the city, an extensive bar menu featuring an eclectic selection of whiskies, wines, champagnes etc. along with a host of innovative cocktails, all prepared and served by warm, engaging and experienced personnel.
With all this and more to offer, 'Sky' represents the perfect space to celebrate and enjoy life to the fullest.
1