Intercoiffure Mondial India Presents, For the second time in India for the ICD India Chapter the latest hair trends by Renowned Intercoiffure Mondial artist from Switzerland, Aurelio Caizza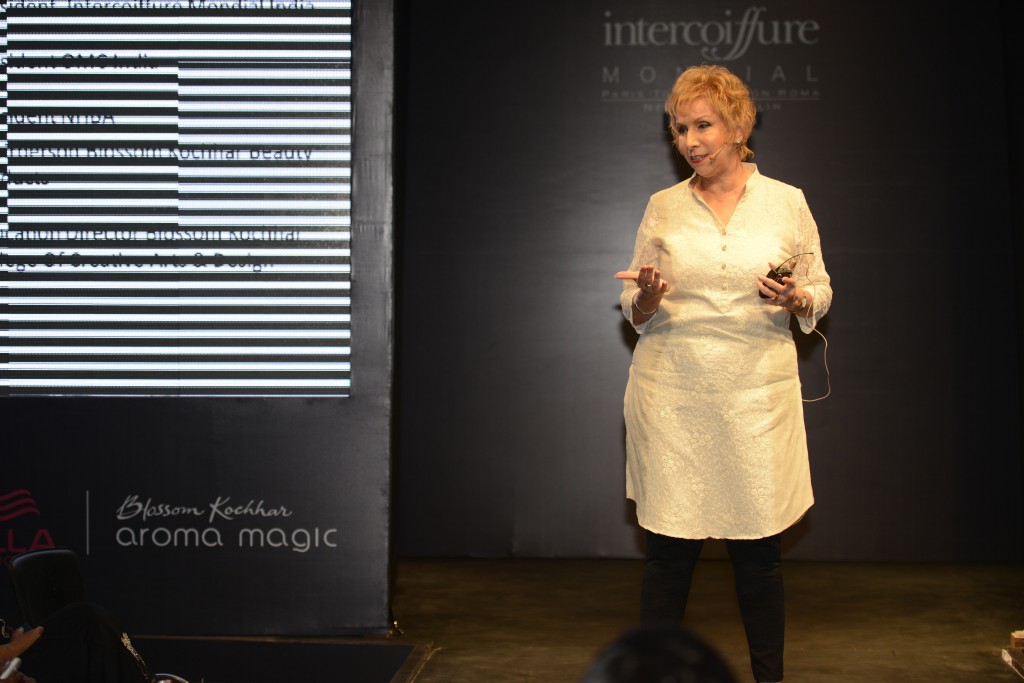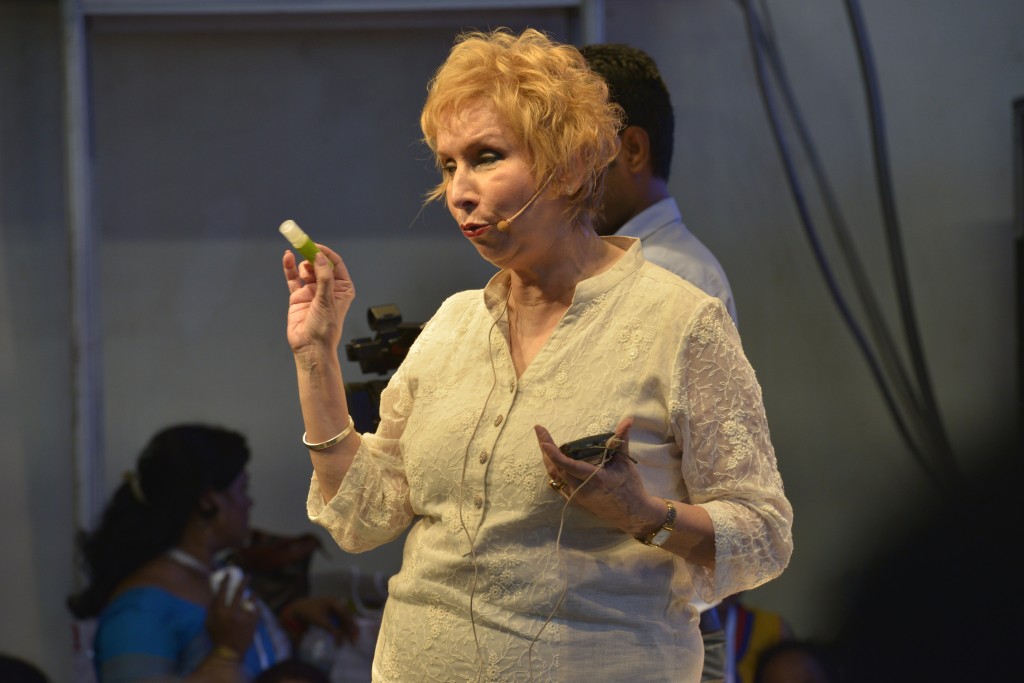 April 06, 2015, Kolkata: The 2nd Edition of the Intercoiffure Mondial India Chapter of 2015 saw the showcasing of the latest international trends in Hair followed by a dazzling hair show presented by international artists. Dr. Blossom Kochhar, President Intercoiffure Mondial (ICD) India introduced and presented ICD India to the hundreds of hair professionals who had gathered for a day of free education ICD India chapter at the Professional Beauty Exhibition by renowned Intercoiffure Mondial artist, Mr. Aurelio Caizza, an Italian, from Switzerland created and showcased the four themes of Intercoiffure Mondial collection of 2015 – three styling and three cuts on the Models.
The looks comprised of the styling session of Fjord Fusion and the cuts comprised of the Indigo Tribe, Northern Lights and White Night.
Speaking on the occasion Mr. Aurelio Caizza said, "The Intercoiffure network is an extraordinary opportunity for each high level hair artist to meet other hair artists of the same level. This is very precious in order to remain on a top level in terms of new fashion trends and techniques. I am very happy to perform in this ICD India Chapter in Kolkata. I think and feel that India has a great potential in the fashion business, not only to reproduce trends from Europe or America, but also to provide more and more as a trendsetter."
Another of the ICD India Chapter Sponsors, 'Wella Professionals' presented international hair artist Stan Newton, Creative Director, P&G International Salon. He showcased the Wella eternal wedding collection at the ICD India Chapter.
Dr. Blossom Kochhar, pioneer Aromatherapist demonstrated Professional Facial Kits from
Blossom Kochhar Aroma Magic Range and delivered a talk on Aromatherapy.
Speaking on the occasion, Dr. Blossom Kochhar said "I feel honoured to be the President of Intercoiffure Mondial India Chapter as here we are demonstrating talent of World Class level. The revival of ICD India Chapter and this One Day Free Education on Hair help in upgrading the professionals in the latest trends."
Ms Samantha Kochhar, ICD member, renowned hair and make-up artist and also the Managing Director of Blossom Kochhar Group of companies had the audience spellbound when she demonstrated the make-up trends in Vogue. Speaking on the occasion she said, "ICD India Chapter is going to help the cream de la cream of the hair industry in the country to come together and share their knowledge, skill and experience at the same platform which in itself is very essential."
About Intercoiffure Mondial:
Intercoiffure is a label of international high quality hairdressing for the last 85 years with over 3,000 salons spread across 55 countries viz Paris, New York, Tokyo, Berlin, London and Rome. It is the most powerful and influential organisation in the hair dressing industry. Intercoiffure Mondial India is headed by Dr. Blossom Kochhar, President, ICD India. It is headed by Klaus Peter Ochs as its International President.