Thane – July, 2018 – German specialty chemicals company LANXESS is establishing a new regional structure which will comprise the regions EMEA (Europe, Middle East and Africa), Americas (North and South America), APAC (Asia-Pacific) and India for enhanced focus and growth in the new regions.
As part of the new organization, the newly formed India region will be headed by the then LANXESS India Managing Director & Country Representative, Neelanjan Banerjee starting September 1, 2018. He will assume these tasks in addition to his current function as head of the Advanced Industrial Intermediates business unit (BU AII) in India. Banerjee joined LANXESS in 2006 as head of the former Basic Chemicals business unit and the Saltigo business unit in India. He is based in Thane, India.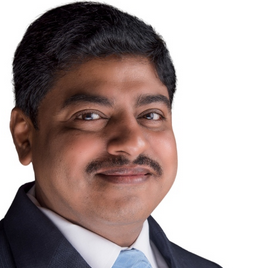 "India is an important region for LANXESS that offers a lot of potential," said Matthias Zachert, Chairman of the Board of Management at LANXESS. "The new regional organization under the leadership of Neelanjan Banerjee is specifically geared toward driving growth in India in the coming years."
LANXESS India
LANXESS India was incorporated in India on February 20, 2004, and is represented through all its twelve business units, operating out of its registered office in Thane and sales offices in New Delhi and Chennai with around 1000 employees across its operations. The company also has manufacturing facilities in India for five of its business units. The manufacturing sites are located in Nagda in Madhya Pradesh and Jhagadia in Gujarat. Production facilities for business units Liquid Purification Technologies (ion exchange resins), High Performance Materials (high tech plastics), Material Protection Products (biocides) and RheinChemie (polymer bound rubber chemicals and release agents) are operational in Jhagadia. The business unit Advanced Industrial Intermediates has production facilities both in Nagda and Jhagadia.
LANXESS has invested a sizeable amount in India over the years, in greenfield investments, acquisitions and in upgradation of assets, which validates the potential of the Indian chemical industry.
For more information on LANXESS India please go to www.lanxess.in
About LANXESS
LANXESS is a leading specialty chemicals company with sales of EUR 9.7 billion in 2017 and about 19,200 employees in 25 countries. The company is currently represented at 74 production sites worldwide. The core business of LANXESS is the development, manufacturing and marketing of chemical intermediates, additives, specialty chemicals and plastics. Through ARLANXEO, the joint venture with Saudi Aramco, LANXESS is also a leading supplier of synthetic rubber. LANXESS is listed in the leading sustainability indices Dow Jones Sustainability Index (DJSI World and Europe) and FTSE4Good.
1