BANGALORE, India, Dec. 11, 2017 — Kronos Incorporated, a leading provider of workforce solutions, announced today a new collaboration with ALLSEC Technologies Limited (NSE: ALLSEC), a leader in payroll solutions in India, to offer Kronos customers a seamless experience from Punch to Pay, improving productivity, delivering more accurate payroll, and providing a better user experience to enhance employee engagement.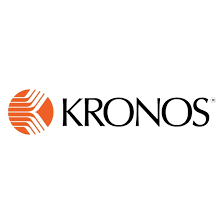 Organizations with complex workforce needs can now benefit from a new integration between the Kronos Workforce Centralsuite and Allsec's human resources and payroll solution's. The alliance creates an end-to-end human capital management (HCM) solutions that improves HR, workforce, and payroll productivity and accuracy.
Employee personnel data will flow from Allsec to the Kronos Workforce Central suite, where organizations can benefit from industry-specific time and attendance, scheduling, absence management, employee self-service, data collection, and labor analytics capabilities. Workforce data is then seamlessly synchronized with Allsec to process payroll and for fulfilling Statutory Compliance requirements around labour laws, factory act and contract labour related regulations. The Allsec employee self-service portal ensures transparency and provides quality information dissemination to employees.'
The integration will provide a simplified deployment and result in quicker time-to-value through deeper functionality and a seamless user experience across Kronos workforce management  and Allsec HCM solutions. The automated, seamless transmission of data will reduce payroll errors, further supporting employee engagement.
With four decades of experience, Kronos is the global leader in workforce management and develops workforce solutions that are used by more than 30,000 organizations and 40 million users daily.
Kronos has been in India since 2008 and has more than 100 large enterprise customers, with almost a million Indian users. These solutions offer an engaging experience to front-line employees that allows them more control over their schedules while providing organizations with huge bottom line savings to their management.
Neil Solomon, vice president, APAC, Kronos
"We are excited to collaborate with Allsec and believe that there are complementing synergies between us that would tremendously benefit our customers and their employees. This would be possible by offering them hassle free integration, saving significant time and resources during critical stages of implementation , and by reducing the time they spend on HR, workforce management, and payroll tasks so that they can focus on more strategic programs that benefit their employees. Allsec-Kronos common customers are already excited about this collaboration, and we expect to take this to a larger target audience across various industries."
Jagadish Ramamoorthi, CEO, Allsec Technologies Limited India
"Allsec has always focused on technology improvements, and this partnership with Kronos, a world leader in workforce management, will significantly increase our value proposition.  It's a great initiative for us and for our customers as well, as we believe that they will tremendously benefit from this seamless integration, and allow them to focus on their core competencies."
About Kronos Incorporated
Kronos is a leading provider of workforce management and human capital management cloud solutions. Kronos industry-centric workforce applications are purpose-built for businesses, healthcare providers, educational institutions, and government agencies of all sizes. Tens of thousands of organizations — including half of the Fortune 1000® — and more than 40 million people in over 100 countries use Kronos every day. Visit www.kronos.in. Kronos: Workforce Innovation That Works.
About Allsec Technologies Limited (NSE)
Allsec is a leading BPO service provider offering Customer Lifecycle Management, Human Resource Operations and Anti Money Laundering & Regulatory compliance services listed on the NSE and BSE in India with a 30% stake held by the Carlyle group. Our Clients include leading names in the global Banking, Consulting, Retail, Insurance, Manufacturing & FMCG sectors across many countries. With delivery centers across India, Philippines and the US, and with a special focus on automation, process re-engineering and quality, we ensure high value-added rapid time to market solutions.