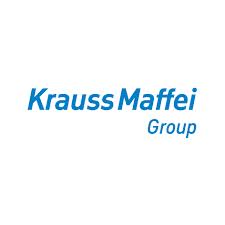 The 50th Anniversary of a Success Story
– The leading provider for injection molding, reaction process and extrusion technology with three
strong brands
– Additional growth expected, particularly in the automotive, packaging, construction and bulk
chemicals sectors
– Open House in Florence, Kentucky on May 18-19  
(Munich/Florence, May 24, 2016) Krauss-Maffei Corporation, the US subsidiary of the KraussMaffei Group with headquarters in Florence, Kentucky, celebrated its 50th anniversary on May 18 and 19 with more than 400 customers. The company has grown continuously since it was founded in 1966 and has established itself as a leading provider of machinery for plastics and rubber processing in the North American market. It currently represents the three brands: KraussMaffei, KraussMaffei Berstorff and Netstal. Following a very successful financial year in 2015, Krauss-Maffei Corporation expects further growth in 2016.
US companies place a particular emphasis on domestic production
"We are very proud of what we have achieved and of our success since the company was founded in New York in 1966. With over 200 employees, we are providing support to our customers in all three technologies – injection molding, reaction process and extrusion technology. The 2015 financial year was very successful for all three brands and we are also expecting great results in 2016," emphasized Paul Caprio, who has headed Krauss-Maffei Corporation since 2009. The North American automotive sector is a particularly important growth engine. In lightweight design for example, customers of the brand KraussMaffei can benefit from groundbreaking solutions for manufacturing fiber-reinforced plastic components based on both thermoset and thermoplastic matrix systems. Thanks to the wide-ranging expertise in the areas of reaction and injection molding technology, KraussMaffei provides technologies and systems from a single source as the leading provider on the market.
The decision of many US companies not to relocate their production to low-wage countries has also accelerated growth. "We have always supported the strategy that goods for the US market should be produced within the US borders. In addition, we are supplying our customers with the best system solutions consisting of machine, mold and automation. They are telling us over and over that our production solutions are not only of high quality, but that they are also very efficient," Caprio said. This trend is also reflected in the current order situation of Krauss-Maffei Corporation – approximately 30 percent of the incoming orders come from US customers.
Caprio also sees a great demand in the Logistics/Packaging sector, particularly for industrial size packaging like pallets and large containers. "With our MX series, KraussMaffei has one of the fastest large machines on the market – with clamping forces of up to 55,000 kN. With its filling characteristics that feature a high reproducibility as well as its precise molding, the MX series provides ideal conditions – especially in the high performance sector," Caprio said. The thin-wall packaging sector is also experiencing a very positive development. "In this area, we are very well positioned with the system solutions of the Netstal brand. For example, the new Injection Compression Molding technology ensures faster cycle times, lower clamping forces and a material consumption that is reduced by up to 20 percent," Caprio stated.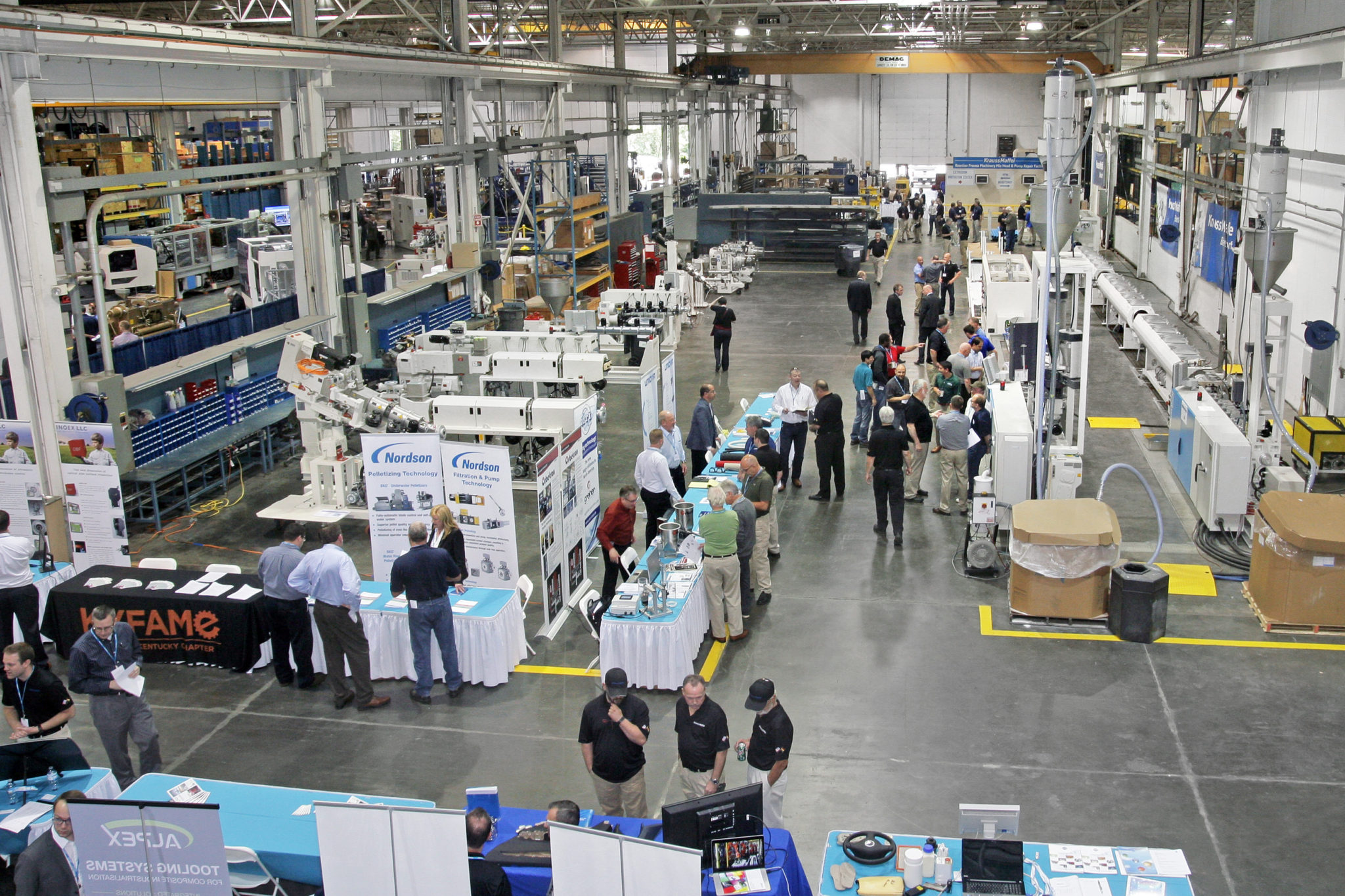 The construction industry and the bulk chemical sector are Krauss-Maffei Corporation's third pillar of growth. In these areas, extrusion technology system solutions are particularly in demand, especially for the production of roofing sheets, foamed insulation panels as well as pipes and profiles. In the field of compounding, the twin-screw extruders of KraussMaffei Berstorff's new, energy-efficient ZE Blue Power series have impressed many. "With our extensive technical know-how and our many years of experience, we are able to respond quickly and in a custom manner to the most diverse injection molding, reaction process and extrusion technology requirements. Our customers get complete production solutions consisting of machines and robots that have been tailored perfectly to their needs. In that way, we help them to increase productivity throughout the value-added chain," Caprio summarized.
From pioneer to market leader 
Krauss-Maffei Corporation was founded in New York in 1966. Its market acceptance rose rapidly beginning in 1977 when the company opened an extrusion systems plant in Wichita, Kansas, and accelerated the sale of products on the US market. This included single and twin-screw extruders for machines and systems in pipe extrusion (polyolefin and PVC) and profile extrusion.
In the early 1980s, the company began to sell high-quality injection molding machines in the US. "In order to be able to grow, we opened a new complex with offices and a production plant in Florence, Kentucky, in 1986. We combined our entire corporate activity regarding injection molding, reaction process and extrusion technology in one location and have continued to further develop it to this day," Caprio explained. This proved to be the right step to ensure sustainable growth in the US. Today, the company, together with its three brands – KraussMaffei, KraussMaffei Berstorff and Netstal – has assumed a leading market position. Paul Caprio is confident about 2016: "The order situation for all brands is very good. We will once again introduce new products and solutions to the US market. Our customers can also look forward to many new innovations from all brands at K 2016."
Open House was a great success
The 50th anniversary Open House celebration, held May 18 to 19, was a tremendous success, with a turnout of over 400 at the company's US headquarters in Florence, Kentucky. The event showcased a wide range of trendsetting applications with live demonstrations of injection molding, extrusion and reaction process machinery, including a Netstal injection compression molding cell and the new ZE 65 Blue Power twin screw extruder. The Open House also featured 50 table top displays highlighting additional technology and service offerings from partners, as well as over 20 educational technical paper presentations covering the latest productivity enhancements for customers. 
About the KraussMaffei Group
The KraussMaffei Group is among the world's leading suppliers of machinery and systems for producing and processing plastics and rubber. Its products and services cover the whole spectrum of injection and reaction molding and extrusion technology, giving the company a unique position in the industry. The KraussMaffei Group is innovation-powered, supplying its products, processes and services as standard or custom solutions which deliver sustained added value along the customer's value-adding chain. The company markets it's offering under the KraussMaffei, KraussMaffei Berstorff and Netstal brands to customers in the automotive, packaging, medical, construction, electrical, electronics and home appliance industries. Continuing a long tradition of engineering excellence, the international KraussMaffei Group currently employs around 4,500 people. With a global network of more than 30 subsidiaries and more than 10 production plants, supported by around 570 sales and service partners, the company is close to customers around the world. KraussMaffei has been headquartered in Munich since 1838. For more information: www.kraussmaffeigroup.com
1