~Film Actress Pranitha sparkles in stunning Forevermark diamond jewellery at Kirtilals ~
Bengaluru, 3 February 2016– Kirtilals, a leading south Indian diamond jewellery brand extends their partnership with Forevermark, the diamond brand with exceptional standards of beauty, rarity and responsible sourcing, with the launch of a stunning new collection in Bengaluru. The collection designed by Kirtilals is specially crafted in Forevermark Diamonds and was presented by the stunning south Indian actress, Pranitha Subhash.
Pranitha dazzled in a truly exceptional piece of jewellery that combined beauty with intricate engineering to create a theatrical masterpiece. Known as 'The Secret', the ring has been designed to emulate nature in the shape of a blooming flower with a Forevermark diamond at its very heart. The ring is crafted in a manner where the flower remains in a bud and only blooms when worn on the finger.
The exclusive Kirtilals collection includes sparkling diamond rings, necklaces, earrings and bracelets in stunning Forevermark diamonds. Forevermark is the diamond brand from The De Beers Group of Companies, which has a history of diamond expertise going back over 125 years. Less than one percent of the world's diamonds are worthy of the Forevermark inscription.
Actress Pranitha commented, "I am falling in love with diamonds all over again with this beautiful range by Forevermark and Kirtilals. These contemporary pieces are apt for the women of today who are confident, independent and who are always on the go."
Speaking on this occasion Sachin Jain, President, Forevermark India said, "Kirtilals is recognised for their design excellence and has been known to create jewellery masterpieces that become heirlooms over the years. We at Forevermark are proud to partner with Kirtilals, a trusted brand known for their discerning eye for detail and authenticity. Forevermark and Kirtilals share a mutual passion for beautiful diamonds and hold customer satisfaction at the helm. We are glad to introduce this new range in Bengaluru and look forward to a great response here."
Suraj Shantakumar, Director – Business Strategy, Kirtilals said, "We are proud to launch an in-house innovation, which is the first in the jewellery industry. We have worked on 'The Secret' for the past 9 months and a lot of research has gone into it to make it perfect. Innovation, Quality and service are the key characteristics that makes us what we are today. We are glad to partner with Forevermark, a brand synonymous with the rarest and most beautiful diamonds which are responsibly sourced, and create this new line of jewellery that will strike a chord with the women of today."
ABOUT KIRTILALS
Kirtilals is a premium diamond and gold jewellery brand. Kirtilal Kalidas Jewellers Pvt Ltd is operating under the brand name 'Kirtilals' across south India with 10 exclusive showrooms and retail office in New Delhi. Kirtilals is the first jewellery brand to be certified by ISO 9001: 2008 in both retail and manufacturing units. The brand has its flagship store in Coimbatore and has a legacy of over 7 decades of operations. Brand is present at Coimbatore | Chennai | Madurai | Kochi | Bengaluru | Hyderabad | Vijayawada | Visakhapatnam | New Delhi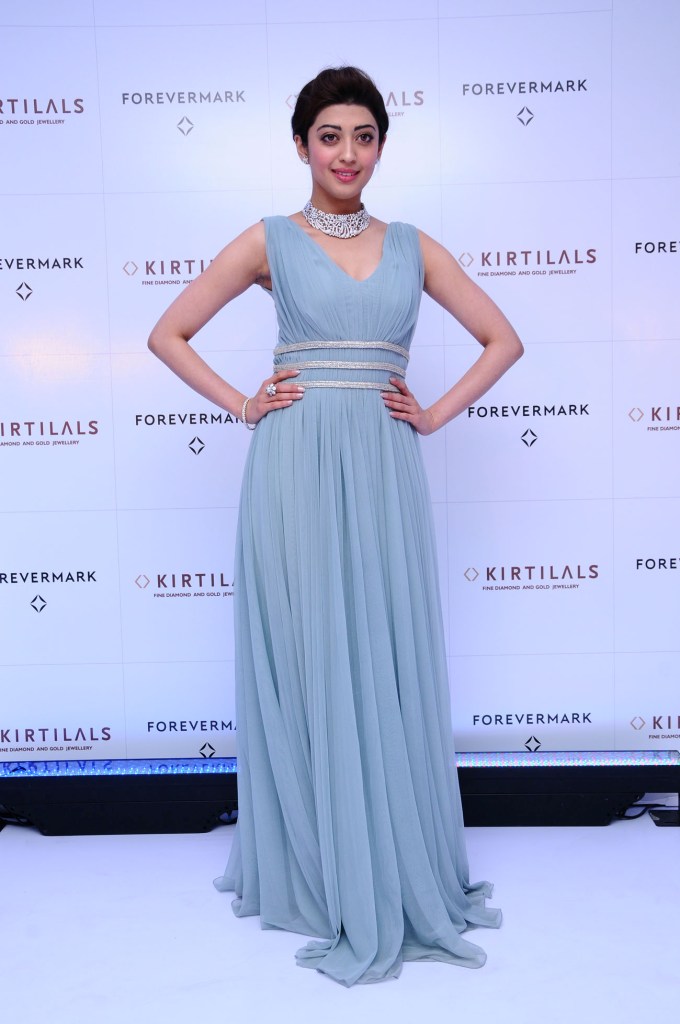 ABOUT FOREVERMARK
Every Forevermark diamond undergoes a journey of rigorous selection. Less than one percent of the world's diamonds are worthy of the Forevermark inscription. The unique inscription is an assurance that every Forevermark diamond meets the exceptional standards of beauty, rarity and is responsibly sourced.
Forevermark is the diamond brand from The De Beers Group of Companies and benefits from over 125 years of diamond expertise. Forevermark diamonds are carefully selected and come from sources committed to high standards; they are beautifully crafted by a select group of Diamantaires and exclusively available from select Authorised Forevermark Jewellers.
1