Third day of the Taj Balloon Festival kicked off with much excitement and enthusiasm. Passenger's on board the balloons had a lovely view of the Taj Mahal after takeoff.
Some balloons even went up to the expressway towards Lucknow.
The Egg and Happy Lobster balloon also took their first flight today. Villagers had a fantastic time with the special shaped balloons.
The city of Agra was ecstatic with thousands standing on their roof tops waving.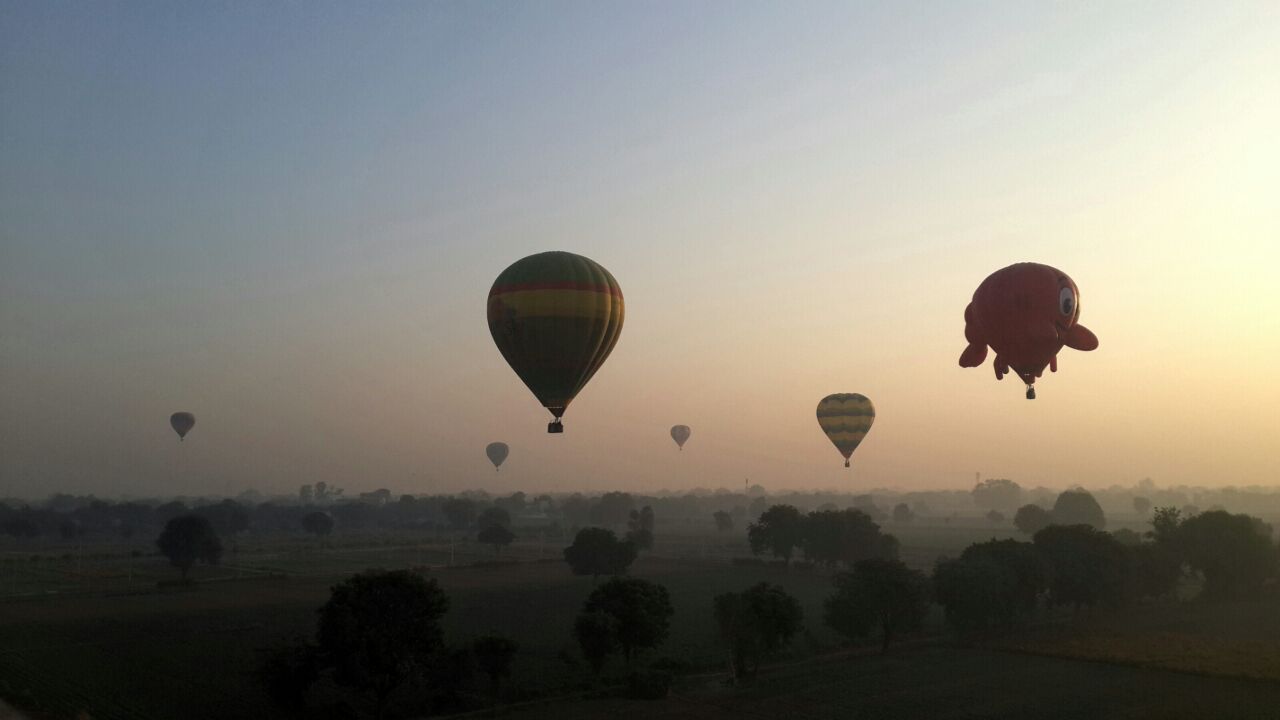 About Taj Balloon Festival:
The Uttar Pradesh Government is conducting Taj Balloon Festival 2016 in association with E-Factor Adventure Tourism Pvt. Ltd – a prominent company in India that operates commercial hot air ballooning flights in the name of SkyWaltz, along with promoting and hosting various Hot Air Balloon related events. This year, the 5-day balloon fiesta kick started on 25th November 2016. The line-up comprises 15 balloons from different countries including India, the USA, UK, Canada, Spain, UAE, Netherland, Turkey, Switzerland, Belgium, Poland, and Malaysia. The balloon flights will happen every morning at Sunrise and the evening nightglows after sunset.