Kolkata: 8th March, 2013:
JD Birla Institute – Dept. of Human Development celebrated International Womens' Day (IWD) 2013 here today by organizing a `Demanding Dignity Walk' from Victoria Memorial to JD Birla Institute (main campus) in which students from city's renowned institutes, St Xavier's College, ILEAD, Shri Shikshayatan College, Loreto College, Rani Birla Girl's College, Bhawanipore Education Society, Basanti Devi College and JD Birla Institute, participated to spread the message of equality of women and to sensitise the society against gender bias. Teachers and faculty members from the respective institutions also participated in the Walk. NGO's like Swayam, Action Aid, Hope Foundation, Apne Aap Women Worldwide and Womens' Interlink Foundation were also fortunate enough to take part in this event and make this event more significant.
International Women's Day carried a special meaning this year due to a spate of recent incidents of crime against women prompted millions of citizens, especially the youth and women, to come out in protest. International Women's Day (IWD) has been observed since the early 1900s and even after a century, the struggle to ensure that the future for women is bright, equal, safe and rewarding is still on.
"The character of IWD has changed over the years from one of raising demands to celebrating the achievements of women across the globe. The world now has women as prime ministers, heads of states, astronauts, corporate chiefs, entrepreneurs i.e., from home builders to nation builders. While much of the struggle for equal rights, protection and emancipation still remain, the tone and nature of International Women's Day has, for the past few years, moved from being a reminder about the negatives to a celebration of the positives. This positive message is encouraging to the young generation" said Ms Deepali Singhee, Principal, JDBI.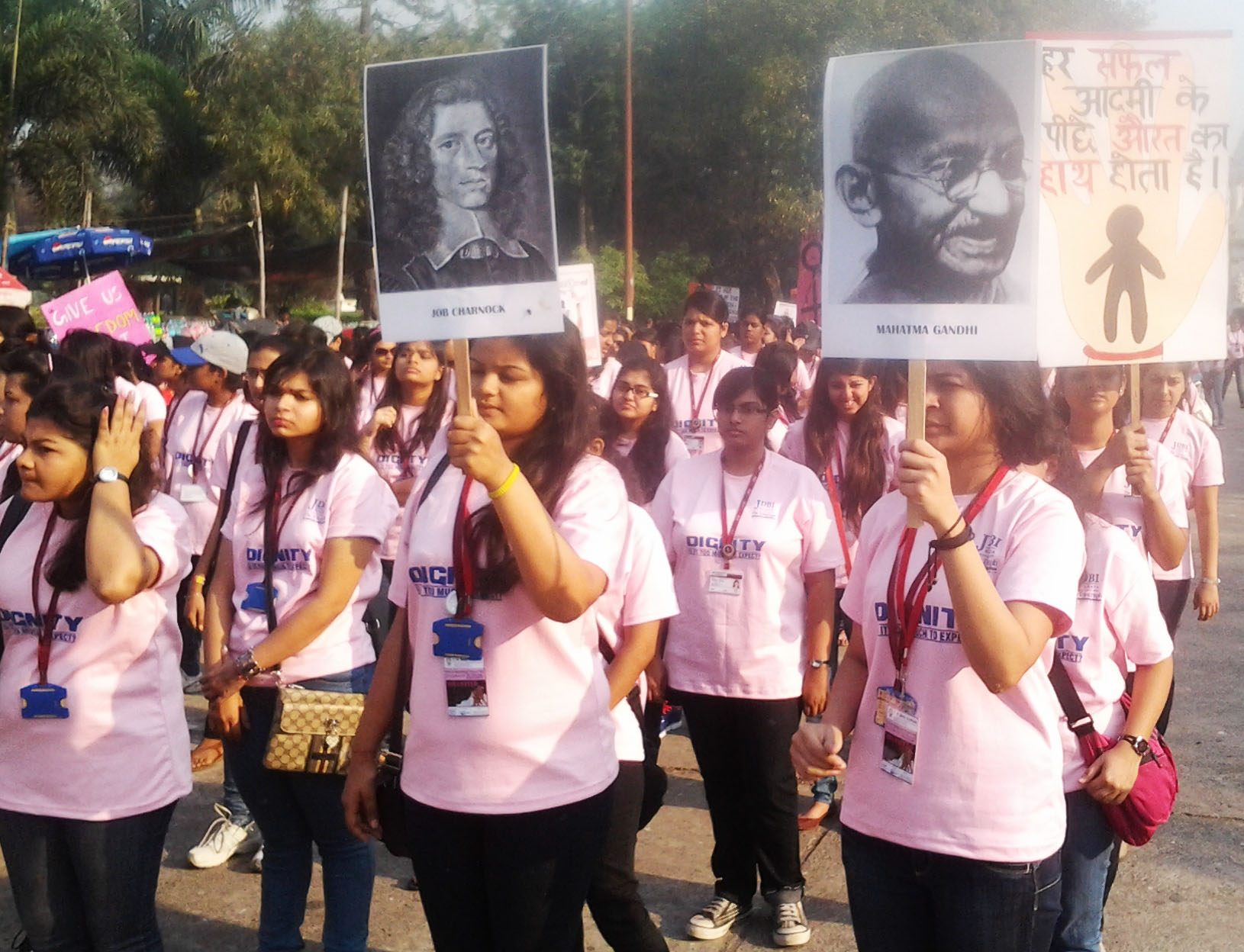 A series of events were organized to mark the IWD. An inter-college best slogan competition was held during the Walk. An inter-college street play on Women's Wisdom for a Dignified and Safe Future was held at the JDBI college lawn. Students from each institute were awarded five minutes to project their thoughts and showcase their talent by enacting the best possible act.
Fund-raising for NGOs, screening of a movie on women empowerment were some of the other highlights of the Day.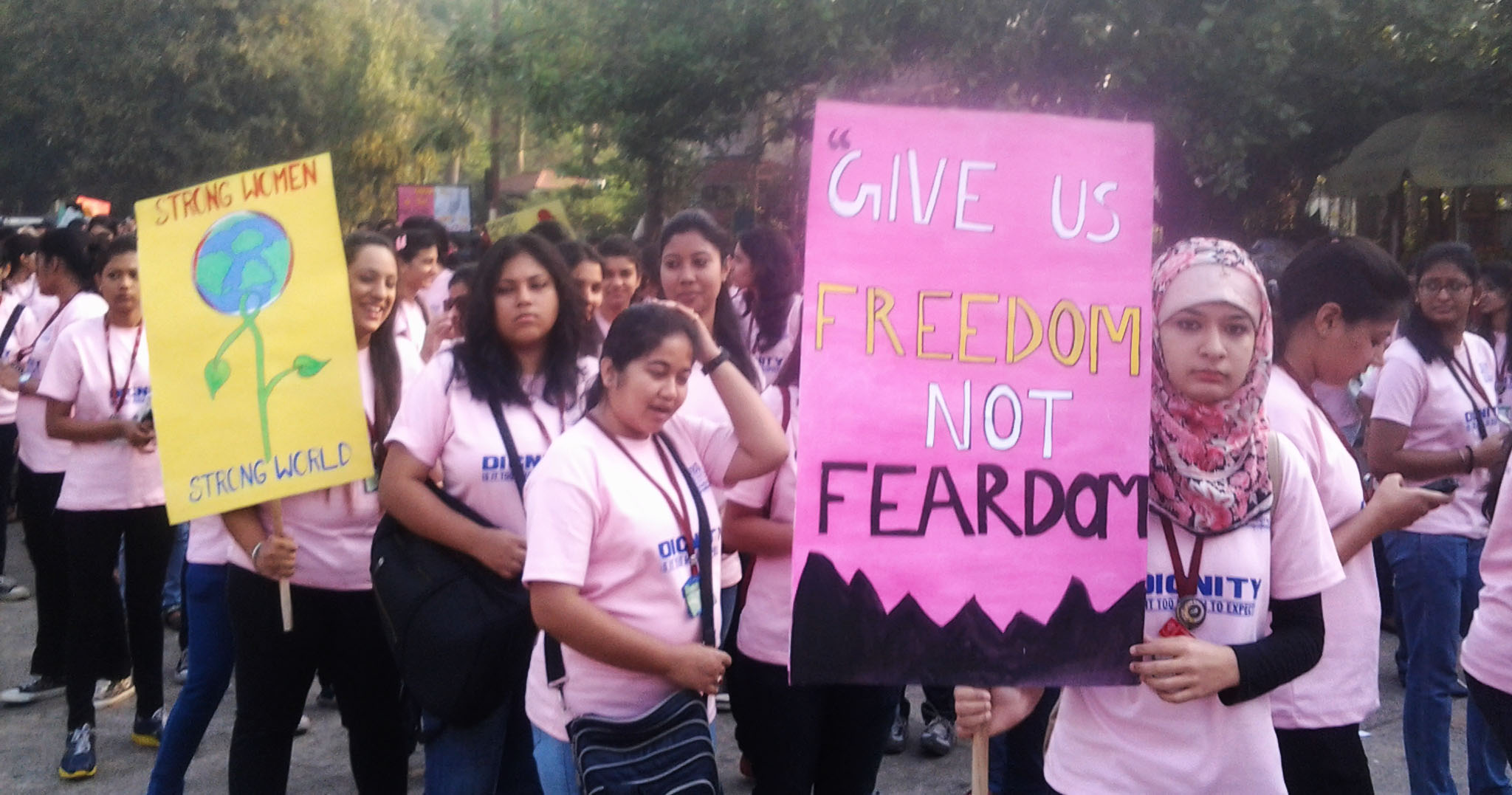 The event concluded with a discussion on "Bringing Together Women's Wisdom for a Dignified and Safe Future" by Ms Bharati Mutsuddi, social activist and Advocate of Calcutta High Court.
"Today, I can sense the significance of this day, and I feel proud to be a woman," said one of the students who participated in the day-long event.
About the Institute:
Over 50 glorious years, JDBI has grown with the needs and demands of the changing times. The Institute and all its departments are affiliated to Jadavpur University, a world-renowned Centre of Excellence with an A grade rating (CGPA of 3.11) from NAAC. The Institute provides both graduate and post-graduate degrees. The college has been awarded the 'College to look out for' and the 'Best Maintained College' by the Lions Club of Calcutta.