Worldwide, every third person is suffering from hypertension
Hypertension causes approximately 94 lakhs deaths each year
The disease is directly responsible for 29% of all stroke, 24% of heart attacks and 13% of the kidney in India
17th May, 2018, Noida: No wonder India often is termed as the hypertension capital of the world. Thanks to various lifestyle complications, related ailments, bad food habits and lack of awareness, a vast percentage of the population today is living under the threat of hypertension and related ailments such as strokes, kidney failure, heart attacks and other cardiovascular complications.
In keeping with the theme of World Hypertension Day and for educating people about its various symptoms Jaypee Hospital, a multi super-specialty hospital situated in Noida, organised a health awareness program. The purpose of the program was to promote public awareness around hypertension and to encourage citizens to prevent and control this silent killer also at times referred to as the modern epidemic.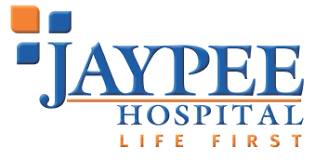 Rapidly increasing among both urban and rural population, Hypertension, is high or raised Blood Pressure (BP), a condition in which, the blood vessels become weak and susceptible to various health conditions. BP is created by the force of the blood that pushes against the walls of blood vessels (arteries) as it is pumped by the heart. Worldwide, every third person is suffering from hypertension— causes approximately 94 lakhs deaths each year, with many of those who die never knew they were affected. In India, estimates say that around 10.8% of all the deaths and 4.6% of DALYs (disability-adjusted life year) take place because of high blood pressure. Needless to say that it is a huge burden on our public health system as well.
Recognized as one of the major risk factors for cardiovascular disease, hypertension is also called as the 'Silent Killer' as it often does not exhibit any symptoms during its early stages. Mostly, patients' finds out about the criticality of the situation after suffering a heart attack or stroke, or are diagnosed with heart or kidney disease.
Speaking on the occasion, Dr. Gunjan Kapoor, Director- Cardiology Department, Jaypee Hospital, said, "Hypertension is a long-term medical condition in which the blood pressure in the arteries is persistently elevated. With growing prevalence of hypertension, the disease is directly responsible for 29% of all stroke and 24% of heart attacks in India. Since Hypertension doesn't show traits at its initial stage, it may be a silent killer in many. Common symptoms of stroke are a severe headache, slurring of speech, loss of vision, nausea, confusion, anxiety and sudden weakness of half of body or loss of coordination of the body.
"Hypertension and heart disease are global health concerns, it's important to educate and build the momentum amongst people at large to check their blood pressure regularly across all age groups. If not controlled, Hypertension can affect your heart, kidney, peripheral artery, eyes etc." adds Dr. Kapoor
Hypertension in majority of patients is a lifestyle disease and requires aggressive lifestyle changes. High blood pressure that is not caused by another condition or disease is called primary or essential hypertension. If it occurs as a result of another condition, it is called secondary hypertension. However, a subset of patients may be having secondary hypertension because of some other cause like kidney disease or blockage of the arteries supplying blood to kidney or some hormonal problems or certain medications like steroids. In such cases, one needs to tackle the primary problem also.
Dr. Anil Prasad Bhatt, Senior Consultant, Nephrology & Kidney Transplant, Jaypee Hospital added, "Blood pressure being the second major cause of kidney failure is affected by the growth of processed food industry worldwide as it has impacted the amount of salt in diets. Having excess salt places strain on the arteries, which carry blood, as a result of which, the tiny muscles in the artery walls become stronger and thicker. This makes the space inside the arteries smaller, raising blood pressure. The arteries gradually become so narrow that they clog up and the organs of the body receiving the blood become starved of oxygen and vital nutrients."
"Your kidneys and your circulatory system depend on each other for good health. To deal with the alarming state of hypertension, one must ensure regular blood pressure check-ups especially after the age of 40, intake of low sodium diet, avoid smoking and alcohol consumption.  Also patient must avoid alteration or self medication once the BP is controlled. Regular usage of Anti-hypertensive drugs and follow up with the physician for dosage adjustment is recommended. Physical activity including regular exercises, yoga, aerobics, swimming only helps improve the overall health and makes the body fitter. Try to follow DASH diet plan (Dietary Approaches to Stop Hypertension) which ensures that the patient gets required quantity of all the essential nutrients. Reduce stress, do meditation and make sure that your diabetes is under control," adds Dr. Bhatt.
Jaypee Hospital offers the finest range of healthcare services for meeting needs of the patients. With the collection of state-of-art equipments, modern medical technology, combined with experienced team of specialized medical professionals, Jaypee Hospital is committed towards providing world- class treatment at affordable price range.
About Jaypee Hospital:
The Noida based Jaypee hospital spreads across 18 acres of sprawling campus in the state of Uttar Pradesh. The hospital has been planned and designed as a 1200 bedded tertiary care multi-specialty facility and has commissioned 525 beds in the first phase.
The Jaypee Group is committed to providing world-class healthcare supported by renowned consultants and most advanced technology. Jaypee Hospital is a super-specialty hospital with advance healthcare facilities, the latest diagnostic services, and state- of-the –art technology focused on medical specialties that meet the needs of masses. The plan, design and construction of this hospital position itself amongst very few GOLD LEED Certified hospitals building in India.
For further information on the company, please visit