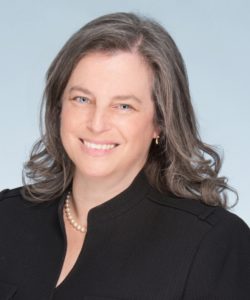 Inchcape Shipping Services (ISS), the world's leading maritime and logistics service provider, has demonstrated its continued commitment to compliance with the appointment of Karen Moore as Global Compliance Officer. Karen joins from financial markets and technology company, NASDAQ, where she was Associate General Counsel.  
Karen's international career includes working in Moscow and Lausanne for global tobacco company, Philip Morris International where she was Vice President Compliance.  Karen began her legal career at the US Court of International Trade and was also a local partner at the international law firm, Baker & McKenzie.
Reporting to ISS CEO, Chris Whiteside, Karen will build on and evolve the existing programme to stay relevant to the company's ever growing global network and meet stakeholder expectations.  In her new role, Karen will bring to bear her particular expertise in global corporate compliance and ethics with an employee-centric focus, promoting a compliance culture throughout the organisation.
Eric Moe, General Counsel, ISS, commented: "Karen's background, combined with her experience across a range of markets and ability to benchmark other industries are a great fit for ISS.  
Properly done, good compliance creates an environment that attracts and retains talent, expands business opportunities and nurtures stakeholder relationships. We are firmly focused on continually improving our compliance programme and look forward to setting new benchmarks for the sector."
ISS has appointed Karen Moore as Global Compliance Officer.
About Inchcape Shipping Services

Inchcape Shipping Services is the world's leading maritime and logistics service provider. With over 300 proprietary offices in 70 countries and a 4000-strong workforce the company's diverse global customer base includes owners and charterers in the oil, cruise, container and bulk commodity sectors as well as naval, government and inter-governmental organisations.
ISS provides landside commercial and humanitarian logistics, transit, offshore support, information and data as well as a range of associated maritime services and innovative voyage-management technology. The company additionally offers a growing range of outsourcing services including global crew and marine spares logistics, port hub agency management and sophisticated Enterprise Resource Planning solutions through its subsidiary ShipNet.

Inchcape Shipping Services – A World of Local Expertise

www.iss-shipping.com


2