70% of property investors believe that the regulators are unprepared for blockchain's introduction
Integrating blockchain with existing regulatory and legal frameworks seen as the biggest challenge preventing blockchain's widespread adoption
BrickVest is currently prototyping blockchain as a fully compliant repository system and has filed a provisional patent currently being prepared for filing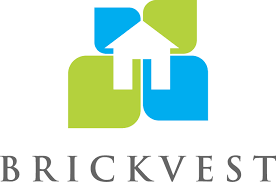 Seven in ten (70%) property investors believe that regulators are unprepared for blockchain's introduction, according to a new study1 by the real estate investment platform, BrickVest.
Integrating blockchain with existing regulatory and legal frameworks was identified by property investors as the biggest challenge preventing its widespread adoption by the real estate sector.
The second largest perceived obstacle is the reluctance by banks, insurance companies and private equity firms to invest in blockchain technology followed by a lack of knowledge and education among industry participants. Less than half (44%) of property investors claimed to be 'familiar' with blockchain of which just 2% are 'very familiar'.
Despite the challenges, more than half (56%) of real estate investors believe that the sector will eventually adopt blockchain technology for transactions.
BrickVest believes that blockchain technology can improve the inefficient structures of financial markets. The company is currently prototyping blockchain as a repository system and has filed a provisional patent. This will enhance BrickVest's systems and controls above the market's antiquated legacy systems in an increasingly rigorous regulatory environment.
Blockchain technology diminishes the privileged position of the financial 'gatekeepers' and ensures greater transparency, efficiency and higher returns in the financial and real estate investments alike.  A third (31%) of investors felt that blockchain's adoption would be opposed by financial gatekeepers such as notaries and trustees whose existence is threatened by the new technology.
Emmanuel Lumineau, CEO at BrickVest, commented: "While the majority of property investors view blockchain as a core part of the future industry landscape, investors have correctly highlighted many of the challenges ahead, most notably at a legal and regulatory level. It will be a far from straightforward journey to overcome the status quo.
"The main advantage of blockchain is that transactions have the potential to be significantly cheaper, faster and more transparent. Decentralised ledgers are able to keep secure transaction records between two parties, completely independent of any authorities, making tampering with this record difficult. There is no one entity which controls blockchain meaning that participants can verify the transactions and they are not forced to rely on one entity to keep track of balances."
In considering the obstacles that blockchain needs to overcome, over a quarter (28%) of investors highlighted the interoperability issues between private networks such as banks and other financial institutions, and that someone will have to manage all of the protocols. A fifth (19%) thought the scalability of the technology would present a challenge while 18% flagged the operational risks associated with blockchain.
Emmanuel Luminau added: "We believe that that middle man is becoming redundant and P2P systems that benefit investors are the way forward. It is for this reason that we are filing for a patent. Blockchain technology makes particular sense for secondary markets such as real estate investments and equity crowdfunding, which previously wouldn't have been viable due to high transaction costs."
BrickVest's platform allows investors to invest in pre-vetted commercial real estate with the ease of an online trading platform. Investors can now access real estate that previously was only accessible to large institutions such as pension funds, insurance companies and large family offices. The firm offers a range of investment opportunities allowing investors to select an opportunity based on the preferred asset class, geography and return profile.
BrickVest has unlocked the ability to combine unparalleled ease of access and transparency while providing an institutional-level investment platform with liquidity, supported by reputable fund service providers.
European investors interested in signing up and viewing BrickVest's pan-European real estate investment offering can do so on https://brickvest.com/en/.