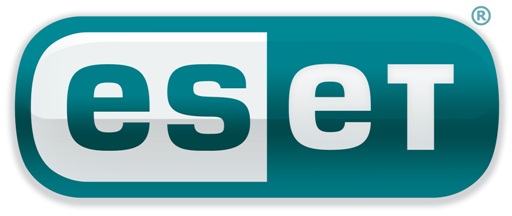 BANGALORE / MUMBAI, India – May 24, 2013
ESET, global provider of security solutions for businesses and consumers, announces the launch of WeLiveSecurity.com – a comprehensive source of internet security news, views and insights. WeLiveSecurity marries ESET's global network of expert security researchers and their technology expertise accompanied by various consumer related articles providing security tips and education, delivering a platform that appeals to novices and expert security professionals alike.
With daily news content and how-to features for a 'security-curious' audience, and in-depth features and white papers for more security savvy readers, We Live Security.com is a must-read site for anyone concerned with the security of their web-connected devices.
Eddie Johnson, Global Marketing Communication Director at ESET said, "As the company grows, we are becoming more known for malware discoveries and respected by the internet security community as a trustworthy voice of malware and industry news. By introducing a common news platform with the latest information and analysis on cyber threats as well as useful customer orientated security tips, we will provide our users and advocates with further level of care and education to enable them to enjoy their lives and technology."
ESET's vast pool of security knowledge, thanks to ESET malware researchers and research fellows like Righard Zwienenberg, Pierre-Marc Bureau, David Harley, Alexandr Matrosov or Robert Lipovsky to name a few, puts the Slovak company in a unique position amongst its peers, enabling it to inform and educate readers on the web security issues of the day.
For more than two decades, our research teams from Slovakia, Russia, Canada, Netherlands, Latin America and the US worked on hundreds of projects uncovering series of events related to hackers and other cyber criminals activities including less worrying samples to sophisticated and targeted attacks such as ACAD projects stealthy ACAD/Medre, military focused Georgian Georbot, very first impactful mac Flashback Trojan or the Linux/Cdorked.A apache webserver backdoor, analyzing their methodology and tracking their origins as well as the malware spread, helping users, companies and government institutions around the world to stay and feel protected.
Stephen Cobb, Security Evangelist at ESET said, "WeLiveSecurity.com – the new portal will be an effective tool for delivering the latest findings from ESET's global network of security researchers, such as the targeted attacks by data stealing malware in Pakistan recently analyzed by ESET Malware Researcher Jean-Ian Boutin. Exposing the infection strategies used by this malicious code, such as signed binaries and fake email attachments, helps companies and consumers improve their defensive posture."
WeLiveSecurity.com news platform is being launched in English language and will add a Spanish language version before the end of 2013. In the future, ESET would like to make the most out of its knowledge sharing portal and make the site available in other languages, depending on the regional requirements from our wide partner network.
About ESET
Founded in 1992, ESET is a global provider of security solutions for businesses and consumers. ESET's flagship products ESET NOD32 Antivirus, ESET Smart Security and ESET Cyber security for Mac are trusted by millions of global users. ESET NOD32 Antivirus holds the world record for the number of Virus Bulletin "VB100" Awards, and has never missed a single "In-the-Wild" worm or virus since the inception of testing in 1998.
The Company has global headquarters in Bratislava (Slovakia), with regional distribution headquarters in San Diego (U.S.), Buenos Aires (Argentina), and Singapore. ESET has malware research centers in Bratislava, San Diego, Buenos Aires, Prague (Czech Republic), Krakow (Poland), Montreal (Canada), Moscow (Russia), and an extensive partner network in 180 countries.
In India ESET products are exclusively supplied and supported by "ESS Distribution Pvt Ltd".  The sales of ESET products are executed through the Channel Partners across India.